Lights, camera, music! Bollywood movies have always been a delightful treat for audience, blended with captivating storytelling ,mesmerizing song and dance sequences. From foot-tapping beats to mesmerizing melodies, Bollywood musical movies have enthralled audiences worldwide. In this blog post, we present the musical movies, showcasing the top movies that have left an indelible mark on the industry.
BOLLYWOOD MUSICAL MOVIES
Dilwale Dulhania Le Jayenge (1995)

This iconic film, directed by Aditya Chopra, revolutionized Bollywood musicals. With melodies like "Tujhe Dekha Toh" and "Mere Khwabon Mein," it show the essence of romance and became an anthem for generation.
Kabhi Khushi Kabhie Gham (2001)

Directed by Karan Johar, this star-studded family drama boasted a stellar soundtrack. From the soulful "Suraj Hua Maddham" to the energetic "Bole Chudiyan," the film's music resonated with audiences of all ages.
Dil To Pagal Hai (1997)


Directed by Yash Chopra, this musical extravaganza celebrated love and dance. With hits like "Le Gayi" and "Bholi Si Surat," the film showcased the magic of music and dance in Bollywood.
ABCD 2 (2015)

This dance-centric film, directed by Remo D'Souza, took Bollywood's musical genre to new heights. With electrifying dance sequences and foot-tapping tracks like "Bezubaan Phir Se" and "Sun Saathiya," it left audiences spellbound.
LAGAAN (2001)
This period drama set against the backdrop of British India showcased the power of unity through its music. With soulful tracks like "Mitwa" and the iconic "Radha Kaise Na Jale,".
Jodhaa Akbar (2008)

This historical romance, directed by Ashutosh Gowariker, mesmerized audiences with its enchanting soundtrack. From the melodious "In Lamhon Ke Daaman Mein" to the "Azeem-O-Shaan Shahenshah," the film's music added depth to the narrative.
Rockstar (2011)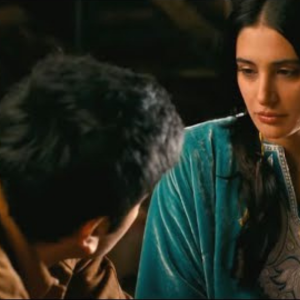 This musical drama showcased the journey of a musician. "Tum Ho" and the unforgettable "Kun Faya Kun," the film's music struck a chord with music lovers across the globe.
Aashiqui 2 (2013)

This romantic musical, directed by Mohit Suri, became a sensation with its heart-wrenching melodies. From the "Tum Hi Ho" to the "Sun Raha Hai Na Tu," the film's music became an anthem for love and heartbreak.
Devdas (2002)

Directed by Sanjay Leela Bhansali, this tragic love story was a visual and musical masterpiece. With unforgettable tracks like "Dola Re Dola" and the soul-stirring "Silsila Ye Chahat Ka," the film's music show the grandeur of Bollywood.
Ajab Prem ki Gazab kahani (2009)

This is one of those unforgettable and golden albums by Pritam. Tu Jaane Na, Tera Hone Laga Hoon & Prem Ki Nayyiya emerged as all time favourites, …all still there in our playlists!
Bhool bhulaiyaa(2007)

Pritam adds yet another star to his creations with evergreen songs Bhool Bhulaiyaa, Labon Ko Labon Pe & Mere Dholna Sun.
Cocktail(2012)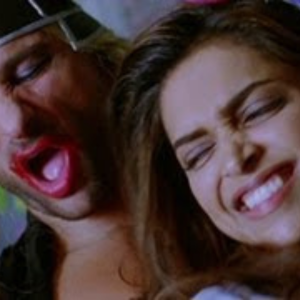 Daaru Desi & Tumhi Ho Bandhu followed by hits like Yaariyan & Second hand Jawaani .
Conclusion
Bollywood musical movies have the power to transport us to a world where emotions find expression through enchanting melodies and mesmerizing dance sequence.The top movies mentioned above have not only entertained but also left an indelible mark on the hearts of millions. Whether you're a fan of romance, history, or foot-tapping beats, these films offer a melodic symphony.
Tell me in the comment section below your favourite movies??Suggest some more musical movies you know??