There are many great comedy movies that come out of Hollywood each year. It is hard to narrow down the best of the best, but there are definitely some that stand out above the rest.
If you're looking for a good laugh, then be sure to check out some of Hollywood's best comedy movies.
List of best hollywood comedy movies
The Addams family – 1991
The Addams Family is a 1991 American comedy film based on the characters from the cartoon of the same name. The film was directed by Barry Sonnenfeld and stars Anjelica Huston, Raul Julia, and Christopher Lloyd.
The Addams family follows a family as they adjust to life in the modern world after being hidden away for centuries.
The film was a critical and commercial success, grossing over $200 million at the box office. Moreover a series named Wednesday is released on Netflix, which is revolved around Addams family's one member named Wednesday.
Home alone
When 8-year-old Kevin McCallister (Macaulay Culkin) is accidentally left behind as his family rushes off on a Christmas vacation to Paris. He initially enjoys being home alone, free to do things his own way without parental supervision.
But soon Kevin discovers that his newfound freedom comes with some unexpected challenges. When he must defend his home against two bumbling burglars (Joe Pesci, Daniel Stern).
Filled with hilarious antics and some genuinely suspenseful moments, Home Alone is a true holiday classic.
The Hangover
The Hangover is one of the best hollywood comedy movies directed by Todd Phillips.
The movie focuses on Phil Wenneck, Stu Price, Alan Garner, and Doug Billings. These three travel to Los Vegas for a bachelor party to celebrate Doug's impending marriage.
However, Phil, Stu, and Alan wake up the next morning with no memory of what happened the night before. And must retrace their steps in order to figure out where Doug is and get him back to Los Angeles in time for his wedding.
The 40-Year-Old Virgin (2005)
The 40-Year-Old Virgin is a 2005 American romantic comedy movie directed by Judd Apatow. Judd Apatow also co-wrote the screenplay with Steve Carell.
The movie stars Carell as Andy Stitzer, a 40-year-old man who has never had s**. When his friends find out, they make it their mission to help him lose his virginity.
The movie was a commercial and critical success, grossing over $219 million worldwide. It received generally positive reviews from critics, who praised Carell's performance and the movie's humor.
Crazy, Stupid, Love (2011)
The film follows a divorced man (Carell). Carell seeks to rediscover his manhood and start over in the dating world with the help of his young mentor (Gosling).
The film was a critical and commercial success, grossing over $142 million worldwide and receiving positive reviews from critics.
Many praised the performances of Carell, Gosling, and Moore, as well as the film's humor and screenplay.
Knives Out (2019)
The film stars Daniel Craig, Chris Evans, Ana de Armas, Jamie Lee Curtis, Toni Collette, Don Johnson, Michael Shannon, and Christopher Plummer.
The plot follows a family gathering gone awry after the patriarch of the family, crime novelist Harlan Thrombey, is found dead. The family hires a private investigator, Benoit Blanc, to figure out who killed Harlan.
As the investigation unfolds, it becomes clear that each member of the family has a motive for killing Harlan. The film is a whodunit with plenty of twists and turns with the mixture of comedy. It's a thrilling mystery that will keep you guessing until the very end.
Elf (2003)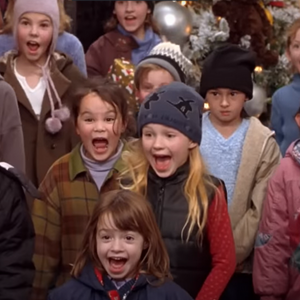 The movie tells the story of Buddy, a human who was raised by elves at the North Pole and then learns that he is actually a human. He then sets off on a journey to find his father in New York City. The movie was a box office success, grossing $220 million worldwide.
Bad Grandpa (2013)
Bad Grandpa is a 2013 American hidden camera comedy film directed by Jeff Tremaine and written by Tremaine, Spike Jonze, and Johnny Knoxville.
The film stars Knoxville in the title role of Irving Zisman, an 86-year-old grieving widower who is tricked by his grandson, Billy (Jackson Nicoll), into going on a cross-country road trip to Florida to meet his granddaughter, Miranda (Georgina Cates).
Through his interactions with Miranda, Zisman begins to see the value in life and the importance of spending time with family.
Bad Grandpa was a box office success, grossing over $170 million worldwide on a budget of $15 million. The film received mixed reviews from critics, with many praising the film's humor and performances, but others finding the humor to be juvenile and offensive.
Klown (2010)
Klown is a 2010 Danish comedy film directed by Mikkel Nørgaard, based on the Danish TV show of the same name. The film stars Frank Hvam and Casper Christensen as two friends who go on a canoe trip together, with disastrous results.
The film was a critical and commercial success in Denmark, and was nominated for several awards, including the Academy Award for Best Foreign Language Film.
Klown is a hilarious and irreverent comedy that is sure to appeal to fans of the original TV show. Frank and Casper are two of the most popular comedians in Denmark, and their chemistry is undeniable.
The film is packed with laugh-out-loud moments, and is sure to leave audiences entertained from beginning to end.
The great dictator
The Great Dictator is a 1940 American political satire comedy-drama film written, directed, produced, and starring Charlie Chaplin, following the success of his film Modern Times.
The film is about a Jewish barber who, as a result of an mistaken identity, finds himself impersonating a tyrannical dictator, and must fight to prevent the real dictator from taking over the world.
The film was Chaplin's first "talkie" (a film with dialogue), and was also his most commercially successful film. It was made at a time when the United States was entering World War II, and Chaplin used his platform to attack Adolf Hitler and Benito Mussolini, and to call for peace and tolerance.
The film was banned in several countries, including Germany and Italy, for its political content. It was also nominated for five Academy Awards, including Best Picture, and won two, for Best Original Screenplay and Best Actor (Chaplin).
Bonus
Minions and despicable me
If you watched despicable me then surely you know what minions are.
In the Minions movie, we follow the three main Minions – Kevin, Stuart, and Bob. As they search for a new boss to serve.
Along the way, they encounter a number of obstacles, but ultimately find themselves working for a super-villain named Scarlet Overkill. The film is a hilarious and heartwarming story of these three little creatures trying to find their place in the world.
Also Read:- Which Hollywood actors have done the most movies.
Conclusion
We hope you find our list of best Hollywood comedy movies useful. We're sure that you had some laughs with them. And hopefully you can find a new favorite comedy movie that you hadn't seen before.
These movies are not only funny, but they also have great storylines that keep audiences entertained from beginning to end.
Do share about any other Hollywood movies that are hilarious.