Hollywood newcomer Kathryn Newton has a number of critically lauded movies and Tv shows to her credit. She has established a reputation as one of the most promising young actors in the industry because to her alluring on-screen presence and natural skill. This article will examine some of Kathryn Newton's most enduring and remarkable performances to date as we take a closer look at her impressive career.
Kathryn newton movies and TV Shows
Big Little Lies (2017-2019)
The highly acclaimed HBO drama series "Big Little Lies" aired from 2017 to 2019. The show is based on Liane Moriarty's book of the same name. The show centres on a group of elite mothers living in Monterey, California and how their seemingly perfect lives fall apart as they discover dark secrets and complex relationships. "Big Little Lies" is a riveting and thrilling series that examines issues of parenthood, domestic violence, and female friendship.
Blockers (2018)
2018 film Blockers, Kathryn Newton plays one of three closest friends of high school who make a deal to lose virginity on prom night. But, When their parents learn about their plan, they take unusual steps to stop it from happening, which causes hilarious havoc and sweet moments.
The Society (2019)
Netflix's 2019 mystery drama series "The Society" has Kathryn Newton as one of the main characters. The show centres on a group of high school students who accidentally travel to a mysterious other reality where their hometown has been abandoned and they are left to build their own society.
Kathryn Newton plays the role of Allie, a natural leader who becomes the de facto leader of the group as they try to navigate their new reality and uncover the secrets behind their disappearance.
Pokémon Detective Pikachu (2019)
The 2019 blockbuster film "Pokémon Detective Pikachu" stars Kathryn Newton as Lucy, a young aspirant journalist. She teams up with Pikachu and Tim in order to solve the mystery of her missing father. Her engaging and vibrant portrayal increases the thrills and adventure of this loved movie.
Ben is Back (2018)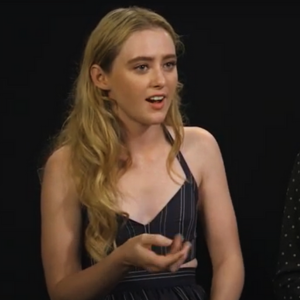 The movie centres on a mother and her off track son, who unexpectedly makes a Christmas Eve visit home from rehab. As they work to keep Ben sober and safe, the family is forced to face the past and the risks of addiction. Ivy, Ben's younger sister, is portrayed by Kathryn Newton.
Supernatural (2014-2018)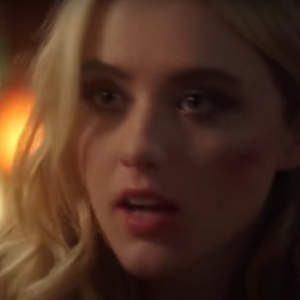 Kathryn Newton portrayed Claire Novak in the hit television programme "Supernatural" from 2014 to 2018. The 15-season series featured the adventures of two brothers who go on supernatural monster hunts.
Little Women (2019)
Greta Gerwig is the director of the 2019 film adaptation of Louisa May Alcott's famous book. Kathryn Newton plays Amy March, one of the four March sisters. The movie explores the sisters' journeys through love, loss, and adolescence in New England in the nineteenth century. The movie gained favourable reviews from both reviewers and viewers, earning it multiple nominations and awards.
Freaky (2020)
The movie follows a high school kid (Newton) who switches bodies with a serial killer (Vaughn). The two then need to figure out how to switch back before the murderer permanently takes control of the student's body. The film's original approach to the body-swap genre and the performances of its stars won it praise from critics.
Halt and Catch Fire (2014-2017)
Kathryn Newton's films collection of work displays her extraordinary talent and commitment to what she does. She has demonstrated her versatility as an actress by convincingly tackling both sad and humorous roles. And we can't wait to see what she'll bring to the screen next with a number of interesting projects.
Do share which of the Kathryn newton movies you loved the most and why?