In recent years, Netflix has become a dominant player in the entertainment industry. Among their vast collection of movies, Hollywood films have a special place. In this article, we'll explore the best Hollywood movies currently available on Netflix.
Whether you're looking for a thrilling adventure or a tear-jerking romance. You're sure to find something to suit your tastes on this list.
So grab your popcorn, settle in, and get ready to enjoy the best of Hollywood on Netflix.
Best Hollywood movies currently available on Netflix
The Irishman (2019)
The Irishman" is a 2019 American epic crime film directed by Martin Scorsese. It is based on the book "I Heard You Paint Houses" by Charles Brandt.
The film stars Robert De Niro as Frank Sheeran. Sheeran is a World War II veteran who becomes a hitman for the Bufalino crime family in Pennsylvania.
The movie also features Al Pacino as Jimmy Hoffa, a powerful labor union leader who becomes involved with the Bufalino family.
Marriage Story (2019)
Marriage Story" is a 2019 American drama film written, directed, and produced by Noah Baumbach. The movie follows the story of a married couple, Charlie (Adam Driver) and Nicole (Scarlett Johansson). They are going through a difficult divorce.
The Trial of the Chicago 7 (2020)
This historical legal drama, directed by Aaron Sorkin. It tells the story of seven defendants who were charged with conspiracy and inciting a riot during the 1968 Democratic National Convention in Chicago.
The movie explores themes of free speech, political activism, and the impact of the Vietnam War on American society.
And features a talented ensemble cast who bring to life the real-life characters and events of this historic trial.
Roma (2018)
Directed by Alfonso Cuarón, this drama film is set in 1970s Mexico City. And follows the life of a young housekeeper named Cleo.
The movie explores the relationships between the family members and Cleo. As well as the socio-political climate of Mexico during that time period.
Cleo becomes pregnant by her boyfriend, Fermin (Jorge Antonio Guerrero). But he abandons her, leaving her to deal with the pregnancy and its consequences on her own.
Meanwhile, Sofia's marriage is falling apart, and she struggles to maintain a sense of stability for her children.
Uncut Gems (2019)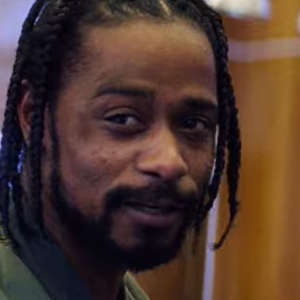 This crime thriller, directed by the Safdie brothers, stars Adam Sandler as a jeweler and gambling addict who gets in over his head.
The film is known for its frenetic pace and intense atmosphere, as well as Sandler's acclaimed performance.
The Social Network (2010)
Directed by David Fincher, this biographical drama film tells the story of the founding of Facebook and stars Jesse Eisenberg as Mark Zuckerberg.
The film begins with Zuckerberg (played by Jesse Eisenberg) getting dumped by his girlfriend and then creating a website called "Facemash," which allows users to rate the attractiveness of their female classmates. The website becomes a huge hit on campus, but also attracts negative attention from university officials.
The Prestige (2006)
Directed by Christopher Nolan, this mystery thriller stars Hugh Jackman and Christian Bale as rival magicians in late 19th-century London.
The film opens with a tragic accident during one of their performances that leads to the death of Angier's wife.
The story takes a series of twists and turns, and the final revelation of the movie is a shocking one that ties everything together. "The Prestige" explores themes of obsession, sacrifice, and the blurred lines between reality and illusion.
The Departed (2006)
Directed by Martin Scorsese, this crime drama stars Leonardo DiCaprio, Matt Damon, and Jack Nicholson, and follows two moles in the Massachusetts State Police and the Irish-American gang they are trying to infiltrate.
Goodfellas (1990)
Also directed by Martin Scorsese, this classic crime film follows the rise and fall of a young mobster played by Ray Liotta.
The Dark Knight (2008)
Directed by Christopher Nolan, this superhero film stars Christian Bale as Batman and Heath Ledger in his iconic role as the Joker.
The movie is a sequel to "Batman Begins" and continues the story of Bruce Wayne/Batman as he battles against the Joker (played by Heath Ledger), a deranged criminal mastermind who terrorizes Gotham City.
In conclusion, Netflix is a treasure trove of Hollywood movies, and there's no shortage of great content to choose from. With our list of the best movies on Netflix Hollywood, you'll have a great starting point for your next movie night.
Whether you're in the mood for a classic, a thriller, or a heartwarming comedy, Netflix has something for everyone. So sit back, relax, and enjoy the best that Hollywood has to offer, all from the comfort of your own home.
Have you ever watched these movies? Do share your views in the comment section below.