We already discussed the highest-grossing Bollywood movies in the USA. So now time for some collaborative work between India and USA. Not get it ?? ok, let me explain. I am talking about some of the best Indian-American movies.
The Namesake (2007)
Mira Nair directed the movie – The Namesake. The film has two super talented lead artists, Irrfan Khan and Tabu.
Besides them, some American actors like Kal Penn, and Jacinda Barrett were also part of this movie. The film adapts from the novel (written by Jhumpa Lahiri) with the same name. 
It is the story of a Bengali couple about their parenting.
From the initial days, they and their children lived in India for several years. But for some reason, when they shift to America, their son, Gogol faces problems in discovering his identity.
This film produces by Indian, American, and Japanese studios. However, this film got a positive response from both countries.
Amu (2005)
Shonali Bose directed 'Amu is inspire from her same-named novel. The film was about the 1984 anti-Sikh riots.
Konkona Sen Sharma played the lead role in this film. Konkona played the character of a 21-year-old Indian-American woman.
When she comes to India, she starts to discover the beauty of India. But unfortunately, she gets to know about some of her hidden dark pasts in the country. She finds out the real identity of her parents and the secret reason behind their death.
This film is release in English, Bengali, Hindi, and Punjabi language.
The film was premier at the Berlin Film Festival and the Toronto International Film Festival.
India Sweets and Spices (2021)
This movie can be called as perfect Indian-American movie. Because the film is shot in the USA. And later released in the English language. 
Manisha Koirala, Rish Shah, and Adil Hussain were the lead Indian actors in the film. Apart from them, Sophia Ali (Sophia Taylor Ramseyer Ali) was another lead.
Director Geeta Malik wrote the story, about a young girl who comes to know about some secrets of her parents. Which affects her badly and also her life takes a new turn.
Little big man (1970)
Despite belonging to the 70s, this one is an excellent film in the category of Indian -American movies. In the direction of Arthur Penn, this film stars Dustin Hoffman, Martin Balsam, Jeff Corey, Chief Dan George, and Faye Dunaway.
Every actor impressed us with their acting skills. This film is an adaptation of Thomas Berger's novel, 'Little Big Man'.
It is a story of a young American guy who continued to fight against General George Armstrong Custer over the control of the Great Plains. The movie got released in the USA and the English language.
Now, you can think, 'If the director, casting, releasing, language- everything is according to American culture, why is this called an Indian-American film ????'
Jack Crabb, (the main character of the film) raised by his Indian parents. Therefore, I added this to the list of best Indian-American movies.
Life of Pi (2012)
Ang Lee directed 'Life of Pi' is one of the best fictional child films in Bollywood ever. Many Indian artists such as Suraj Sharma, Irrfan Khan, Tabu, and Adil Hussain were part of this adventure drama.
This film is about a young boy, Pi Patel, who leaves no stones unturned to survive in a boat despite every odd given by nature. The odds touch their peak when he finds himself against a hyena and a male royal Bengal tiger.
In this adaptation of Yann Martel's written novel, 'Life of Pi', Suraj Sharma played the childhood version of Pi, and Irrfan Khan played the adulthood.
This film gained huge appreciation from all around. And it was also nominated for three Golden Globe Awards.
Lion (2017)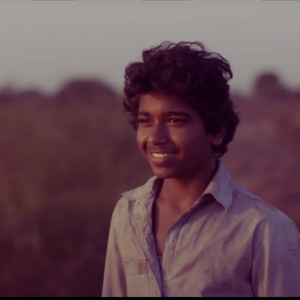 Garth Davis directed this movie, and starred Indian actors like Dev Patel, Sunny Pawar, Abhishek Bhatare, Priyanka Bose, and Nawazuddin Siddiqui. Lion is a biographical movie that is also an adaptation of a novel named 'A long way Home' by Saroo Brierley.
This story centered on a boy Saroo. Saro has been separated from his family but adopted by an Australian couple. After 25 years, his desire to know his actual parents increases, and therefore he goes to India to find them.
Monsoon Wedding (2001)
Mira Nair directed 'Monsoon Wedding' features Naseeruddin Shah, lillete Dubey, Shefali Shah, Vasundhara Das, Vijay Raaz, Tillotoma Shome, Randeep Hooda, and Rajat Kapoor.
This comedy-drama was released in different countries like India, USA, France, Germany, and Italy. This movie was also, nominated for the Golden Globe Award.
The film story is about a father, Lalit Verma, who struggled with marrying off her daughter in some traditional manner. But all the situations go against his plan, as Aditi (his daughter) has some other master plan.
This film is under the category of Indian-American films as this was an international co-production. Companies from several countries like India, the USA, Italy, France, and Germany co-produced this film jointly.
There are some of the Best Indian-American movies. I hope you enjoyed this article and get to know many details which were unknown to you.
So, do not forget to share your valuable thoughts in the comment below regarding these films.