Bollywood divas are efficient in winning millions hearts with their several plus points like their gorgeousness, expressions, acting skills, or sometimes their sweet and soft voice. But do you know that, in some cases the fascinating voices of actresses are not their own? Yes! There are some Bollywood actresses whose voices were dubbed in the starting of their career.
Katrina Kaif- Bollywood actresses voices dubbed
I would like to start with one of the most highest-paid Bollywood actresses, Katrina Kaif. Most of the people know that in her starting career, she faced difficulty in speaking Hindi. As she was born in Hong Kong, so her native language is English.
Therefore, directors had to dub her voice in her several movies.
In numerous movies her voice is dubbed by Mona ghosh shetty
Some of those are 'Maine Pyaar Kyun Kiya?' , 'Humko Deewana Kar Gaye', 'Welcome', 'Sarkar', 'Partner and, 'De Dana Dan'.
Sridevi
The Tollywood and Bollywood diva Sridevi belong to the south India.
In spite of very appreciable acting skill, Sridevi took help of dubbing artists because of her improper Hindi pronunciations.
To match up with this beauty's wonderful performance, Baby Naaz had given her voice to Sridevi's most of the characters.
However, After 'Chandni', Sridevi kept her own voice in her films.
Beside Baby Naaz, famous actress Rekha also dubbed Sridevi's voice in the film 'Akhree Raasta'.
Nargis Fakhri- Bollywood actresses voices dubbed
Nargis Fakhri is still not fluent in Hindi speaking. So, you can say that, in most of the films, her voice is dubbed by an voice artist.
Imtiaz Ali directed, 'Rockstar' also had not her voice. In her other movies also ( Banjo', 'Amavas',) her voice was dubbed.
Rani Mukherjee
Bollywood's another gorgeous actress, Rani Mukherjee faced many rejections because of her husky voice.
In Ghulam film, her voice dubbed by an dubbing artist.
But with the flow in her career, audiences and her fans started to accept Rani with her unique voice.
Jacqueline Fernandez- Bollywood actresses voices dubbed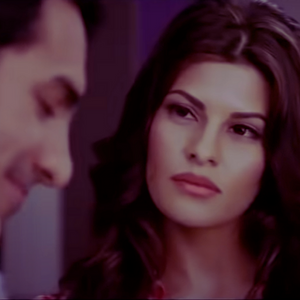 The one and only Srilankan girl, who added herself among the most beautiful actresses of Bollywood is Jacqueline Fernandez. For being a perfect Bollywood actress, the only feature she needs to add in (of cause after her acting skills) career is fluency in Hindi.
That's why, she struggles with her dialogue delivery in her most of her movies.
'Aladin', 'Murder 2', 'Housefull 2', 'Race 2' are the movies of her career where she couldn't add her own voice in her characters.
Bipasha Basu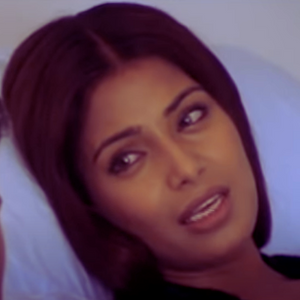 Next one in the list is model- actress of Bollywood, Bipasha Basu. She is famous for movies like; 'Raaz' series', 'Dhoom 2', 'Race' and many more.
She is one of the fitness freaks of Bollywood and always wants to keep the perfect measurements in her body. But it's also true that, at some point of her career, her voice got reject because of unfitting as per the role's demand.
Her voice is dubbed in her several super hit movies like; 'Raaz', and 'Ajnabee'.
Deepika Padukone
Deepika Padukone is one of the highest-paid actresses in India.
Her every movie created an additional milestone in her career.
But, every successful person faces some hurdles in the earlies of their journey.
Her first break in Bollywood industry was opposite King Khan (Shah Rukh Khan) with the movie 'Om Shanti Om'.
But you'll be surprise to know that, in 'Om Shanti Om' , her voice is dub by an voice artist, because of her lack of command over Hindi.
Kajol
Her movie 'Dushman' was the film where she did dual roles and her voice of both the roles dubbed. Even though she had dubbed voice in the movie, but she received the Best Actress Award in the Filmfare Awards and Screen Awards in 1999.
Preity Zinta
You might think that 'Now what's wrong with preity's voice!!?? Because her hindi is not bad at all.
But irrespective of that, the directors found her real voice unsuitable for her roles. So, in her films like; 'Soldier' have not her own voice.
Apart form that, In the iconic emotional movie 'Kal Ho Na Ho', Preity's voice is dubbed for some specific lines.
So, these are some of the Bollywood actresses whose voices were dubbed to fulfill the character's need.
I would like to mention the name of Mona Ghosh Shetty as one of the most famous and professional dubbing artist of Bollywood. She is the one who gave her lovely voice to many beautiful faces and in several languages.
Its undeniable that, not only actresses should get all the credits and appreciations, but also, dubbing artist also deserve the credit for it. Because after all, a dubbing artist add crucial element to the character, from behind the camera.
List of Bollywood singers who tried acting but failed drastically
What is your opinion about these super talented dubbing artists? And if you are agree with me, don't forget to give a little appreciation to them by commenting below.