Many of us were waiting for the sequel of Bollywood movie Ek Villain. Ek Villain was released in 2014, and was a mixture of romance, action and thriller . And it thrilled us with Riteish's psychic character and Sid-Shraddha's cute romantic love story.  And the eyes were on its sequel Ek Villain Returns. 
Excited to know what Ek Villain Returns is all about? And is the movie meet the expectations of Audiences or not? Then, Forget your stuff for a bit and read it! So here's a brief review on the movie from my side.
Ek villain returns review
Story
Movie starts with Aarvi (Tara Sutaria) partying at home and suddenly a killer breaks in through a window and abducts her and injures others. 
A video of the crime scene shows Aarvi addressing the murderer as her ex Gautam (Arjun Kapoor) who had own issues and a history. Based on the video the police conclude that Gautam is the culprit. 
But, CP V K Ganesan (J D Chakravarthy) disagrees because he has his own theories. And one of the suspects is Bhairav Purohit (John Abraham), a cab driver who works part-time at a zoo.
However, he's an innocent cab driver and he has a love interest Rasika (Disha Patani) (a young sales woman) .But, his character is a little mysterious.
Acting 
Acting of the lead actors like; John, Disha, Arjun and Tara is average. John Abraham only focused on action. His acting and expressions were not as per the expectations. Disha Patani is also lacking in acting. Apart from them, Tara tried hard to fit up in the role, but still she need to work on her acting. But among them, Arjun Kapoor gave his best in the movie compared to his previous films. And his efforts are appreciable. 
Moreover, J.D. Chakraborty could have done better.
Casting and direction 
Cast
John Abraham as Bhairav Purohit
Disha Patani as Rasika Mapuskar
Tara Sutaria as Aarvi Malhotra
Arjun Kapoor as Gautam Mehra
J. D. Chakraborty as inspector Razi
Badshah (Cameo appearance in the song Shaamat) 
Direction
The film is directed by Mohit Suri who is famous in creating romance and suspense mixture on the screen . And I personally liked his direction as he's successful in keeping the suspense till the end a. But this movie disappoint me a little bit.
Furthermore, the songs are not pleasing except 'Galliyan Returns'
Screenwriter Aseem Arora had written the dialogues. 
The story is very confusing. And one must give full attention to understand the story. 
Is Ek villain Returns worth watching?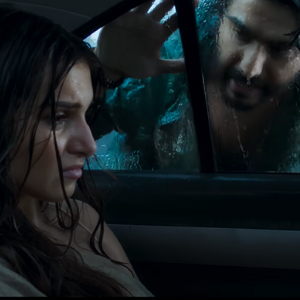 From a personal point of view, I would not recommend it to watch. And if you are fan of thriller movies just ignore this, because it will surely disappoint you.  Moreover, there are some unnecessary scenes which were not required.
And you can't take your children with you because of the bold scenes, so its definitely not a family movie.
Ratings = 2/5
Did you like the review? Comment down below. And what's your thoughts on the movie? I would love to know your thoughts.