Pardes actress Mahima Chaudhry recently seen with Anupam Kher in an Instagram post. Where she and Anupam kher talking about her breast cancer. And how she fought up with the cancer.
But do you know that in her initial days she met with an accident and was badly injured. So lets discuss about Mahima Chaudhry breast cancer and her accident and also know about her acting career and past life struggles.
Mahima Chaudhry Biography
Mahima Chaudhry Personal Details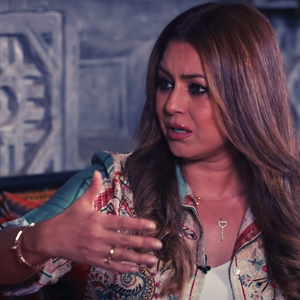 Birth Date: 13 September 1973
Age: 49 years
Height: 5'4 feet
Profession: Actress, Model, VJ
Hometown: Darjeeling, West Bengal, India
Nationality: Indian
Mahima chaudhry breast cancer News
In a recent Instagram video, Mahima and Anupam Kher revealed the whole story of Mahima's breast cancer. And she is becoming emotional while telling her experiences.
She told in that video that, there were few cells affected by cancer that spotted in her regular yearly check-up. Doctors informed her that there is nothing serious and it is treatable because it is a very early stage of cancer.
She added that she became nervous after knowing about cancer. But by going through Chemotherapy. Now she is recover and is totally fine now. Presently, she is back to her work life.
Mahima Chaudhry Educational Qualification
The actress completed her schooling till 10 at Dow Hill in Kurseong. And later pursued her graduation from Loreto College in Darjeeling.
Mahima Choudhry Acting Journey
She started her journey with modeling and later appeared in several commercial ads. The most famous ad of her was a Pepsi commercial starring Aamir Khan and Aishwarya Rai.
She also appeared on many music channels as Video Jockey. And one of them proved as her lucky one where well-known director Subhash Ghai noticed her.
And that results in, we got to see her in 'Pardes' (1997) as the innocent girl 'Ganga'. Her performance in this film was very much appreciated by the audience.
Even she won the Filmfare Award for Best Female Debut. This much decent performance in the first film made her more admirable to the people.
After that, she never looked back and give numerous astonishing performances in several films. Some movies showcased outstanding acting skills and made her position in the Bollywood industry.
Some of her famous movies were 'Daag' (1999), 'Dhadkan' (2000), 'Kurukshetra' (2000), 'Dil Hai Tumhaara' (2002). Similarly, some films through which we got to see her giving a different kind of performance were 'Dil Kya Kare' (1999) and 'Lajja' (2001).
However, her upcoming film is 'The Signature'. And for the shooting of this film, she is in Lucknow nowdays.
Mahima Chaudhry Accident
On the last day shoot of 'Dil Kya Kare' in 1999, Mahima Chaudhary faced a massive accident in her car with a truck. And so because of pieces of glasses, it badly injured her face and body.
This terrific accident took place in Bangalore. And at those critical times, Ajay Devgn and Kajol supported her immensely. And even in an interview, she expressed her gratefulness to them for this support.
Mahima Chaudhry Personal Life – Family
She earlier date an Indian tennis player Leander Paes. The player was belong to Calcutta, West Bengal.
But their relationship didn't continue for a much longer time as the player had an affair with Rhea Pillai (Former wife of Sanjay Dutt).
Later in 2006, Mahima got married to an Indian businessman Bobby Mukherji.
And by 2007, they were blessed with daughter Aryana Chaudhry (10 June 2007).
Unfortunately, Mahima and Bobby separated in 2013.
We really appreciate her willpower for all of her battles till now such as her relationship failures, separation, dreadful accident, and now cancer.
What's your thoughts about Mahima and her life struggles? share your thoughts in the comment section below.
Also read:– Shirley setia Biography