Neha Kakkar and Rohanpreet Singh are one of the cutest couples in Bollywood. We all know who Neha Kakkar is. But we know less about Rohanpreet Singh. Here I am gonna tell Rohanpreet singh age and relation with Neha Kakkar.
If you want to know how they met and fell in love then read till the end and know the details.

Rohanpreet singh age and hometown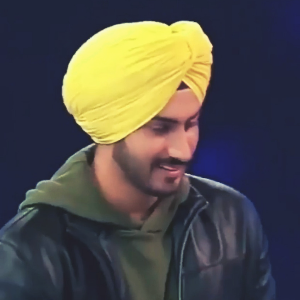 Rohanpreet's hometown is in Patiala, Punjab. He did his schooling at Shri Guru Harikrishna public school, Patiala. He has two sisters Amarpreet and Rashminder Preet.
His father's name is Gurinder pal Singh who is a government employee and sportsperson as well. Her mother's name is Diljit Kaur.
According to Rohanpreet, his father always supported him in every phase of his life and motivated him in his singing career.
Rohan is trained in Hindustani classical music. And when Rohanpreet's Singh age was 13 years, appeared in Saregamapa Little Champs (2007 ). And became 1st runner up.
Later, he appeared on a reality show called rising star (season 2) and again became the first runner-up. After this show, he became noticeable.
He then appeared in some music albums like Pehli Mulakat and hello hi. In the song hello hi, he paired with T.V actress Jannat Zubair.
How Neha Kakkar and Rohanpreet singh met?
According to some sources Neha and Rohan met during the song Diamond da Challa. During this time their friendship began. Which later turned into love. And then reached to marriage stage.
Neha Kakkar declared her relationship on social media on 10th October 2020. At first, people thought it is a TRP game (because her new song was going to release in some days) as she did during the Udit Narayan case.
But when people say that they are really marrying each other they believed it and felt happy for Neha Kakkar.
Some lesser known facts about Rohanpreet singh
• Rohanpreet's family says that from childhood Rohan loves singing. That's why at the age of 3 he started his singing practice.
• He also appears as one of the contestants in the show Mujhse Shaadi Karoge. In which Shehnaz Gill (Big Boss season 13 contestant) was trying to find a suitable partner for herself.
• He was earlier to be rumored in a relationship with Tajikistan singer Mehrnegar Rostam.
• He has a tattoo of a crown on his right wrist.
Lesser-known facts of Bigg boss contestant Himanshi Khurana
Who is Neha Kakkar?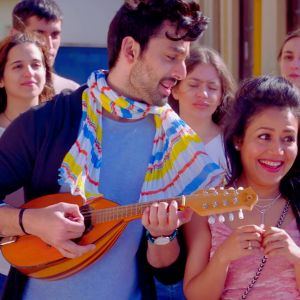 I know you already know about this cutest and famous singer Neha Kakkar (now Neha Rohanpreet Singh). But if you don't know who Neha Kakkar is just look through it at once.
Neha Kakkar got famous for her song in the movie Cocktail second-hand jawani and later on came into some music albums and sang some solos. And slowly people started to recognize her and loved her voice.
Neha did so much struggle to reach this stage. She first appeared on the singing reality show Indian idol (season 2) as one of the contestants. However, she was not the winner of the show but people loved her voice.
Later, she became the judge of the same show (Indian idol seasons 10, 11, and 12).
By this, she proved that when you have talent nothing can stop you from what you want to achieve. Neha Kakkar earlier was in a relationship with Bollywood actor Himansh Kohli and it seemed that they are made for each other. But because of some personal issues, they broke up.
Himansh Kohli's reaction after her ex Neha marries Rohanpreet Singh?
After this, in a reality show, she started crying by seeing a performance of a contestant. Which became a hot topic for the media.
As people are linking this incident with her breakup. But she handled this in a very careful and polite way.
Public reaction after Nehupreet marriage
Neha Kakkar is 32 and Rohanpreet singh age is 25. But nothing came in between their true love.
Some people criticized them but some supported them. They both are happily married and love each other very much. This cutest couple doesn't care what people are thinking about them.
Nehupreet only knows that they are happy with each other. And that's the goal of a perfect relationship.
If you loved it share your views in the comment section below. And if you have a query regarding any topic then don't hesitate to contact me by filling up our contact us form.