Netflix has proven itself as a go-to destination for entertainment because to its vast collection of films and TV episodes. Funny movies have always been a popular choice among the several genres offered on the streaming services like Netflix. Whether you're looking for a funny movie or a hilarious spoof, Netflix has plenty for everybody. Netflix has a wide range of options that are sure to make you laugh, including both classics and recent releases. In this article, we'll look at some of the best Netflix movies that will make you laugh aloud and cheer your day.
Top 15 Best Funny movies on Netflix
The Princess Bride (1987)
A classic fairytale adventure with a comedic twist. Stars Cary Elwes, Robin Wright, and Wallace Shawn.
A young farmhand named Westley is the main character of the film. Westley starts on an adventure to save his true love, Princess Buttercup, from a wicked prince. He meets lots of colourful people along the road, such as a giant, a skilled swordsman, and a Sicilian criminal mastermind.
The Princess Bride" has proven itself as a loved classic and a must-watch for fans of fantasy and adventure flicks.
Monty Python and the Holy Grail (1975)
A hilarious and absurd retelling of the King Arthur legend. Stars Graham Chapman, John Cleese, and Eric Idle.
The plot of the movie centres on King Arthur and his knights' bizarre and humorous adventures as they run into numerous dangers and difficulties along the journey, including a violent rabbit, a bridge of death, and a French insult. The comedy "Monty Python and the Holy Grail" has gained a cult following and is a must-see for comedy lovers.
Airplane! (1980)
A parody of disaster movies that is filled with one-liners and sight gags. Stars Robert Hays and Leslie Nielsen.
The movie centres on Ted Striker, a traumatised former pilot who flies on a commercial aircraft in an effort to reunite with his ex-girlfriend, a flight attendant. However, due to food poisoning, the whole flight's crew and passengers fall ill, leaving Striker as the only person capable of safely bringing the plane to a landing.
The Naked Gun: From the Files of Police Squad! (1988)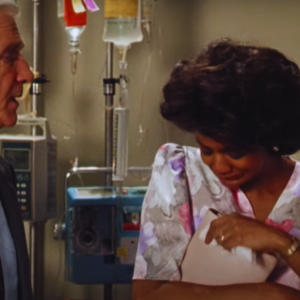 A spoof of police procedural shows, featuring the bumbling detective Frank Drebin. Stars Leslie Nielsen, Priscilla Presley, and O.J. Simpson.
In the movie, clueless police officer Frank Drebin investigates into a plan to kill Queen Elizabeth II when she is visiting Los Angeles. Drebin encounters a variety of humorous setbacks and mishaps on his journey. The movie is renowned for its slapstick humour, parodying police dramas, and Nielsen's deadpan delivery of nonsensical lines. As a result it spawned Two sequels.
Superbad (2007)
A coming-of-age comedy about two high school friends trying to get alcohol for a party. Stars Jonah Hill, Michael Cera, and Christopher Mintz-Plasse.
Seth (Jonah Hill) and Evan (Michael Cera), two socially awkward high school seniors who are set to graduate and attend various universities. They want to buy liquor for a party because they want to impress their crushes, but their preparations are derailed when they run into various difficulties. however, They learn important lessons about friendship and maturing along the road.
The Hangover (2009)
A raunchy comedy about a bachelor party in Las Vegas that goes horribly wrong. Stars Bradley Cooper, Ed Helms, and Zach Galifianakis.
The plot centres on four buddies who go to Las Vegas for a bachelor party but discover the groom disappeared and they have no recall of what happened the night before. In between, They encountered funny situations like, A tiger in their hotel room, a stolen police car, and a run-in with Mike Tyson .
Bridesmaids (2011)
A female-driven comedy about a group of bridesmaids planning their friend's wedding. Stars Kristen Wiig, Maya Rudolph, and Melissa McCarthy.
The story follows Annie, a lady whose life is in chaos, as she attempts to be the maid of honour at the wedding of her best friend Lillian. As she tries to organise a good bachelorette party and interact with the other bridesmaids, who are all extremely different from one another.
Zombieland (2009)
A horror-comedy about a group of survivors fighting their way through a zombie apocalypse. Stars Jesse Eisenberg, Woody Harrelson, and Emma Stone. The story is set in a post-apocalyptic world where the majority of people have been transformed into zombies by a virus. The plot centres on the restless college student Columbus who pairs up with the tough and courageous Tallahassee and travels across the nation in search of a refuge from the undead. They come across two con artists sisters named Wichita and Little Rock along the way,. The movie is famous for its comedy, action, and likeable characters .
The 40-Year-Old Virgin (2005)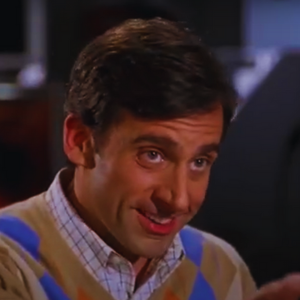 A comedy about a middle-aged man who has never had sex. Stars Steve Carell, Catherine Keener, and Paul Rudd.
Shaun of the Dead (2004)
A British horror-comedy about a man trying to survive a zombie outbreak. Stars Simon Pegg and Nick Frost.
Talladega Nights: The Ballad of Ricky Bobby (2006)
A NASCAR-themed comedy about a racing champion who loses his edge. Stars Will Ferrell, John C. Reilly, and Sacha Baron Cohen.
Step Brothers (2008)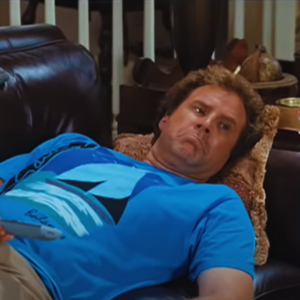 A raunchy comedy about two middle-aged men who become stepbrothers. Stars Will Ferrell and John C. Reilly.
Anchorman: The Legend of Ron Burgundy (2004)
A comedy about a 1970s news anchor who struggles with changes in the industry. Stars Will Ferrell, Christina Applegate, and Paul Rudd.
The Other Guys (2010)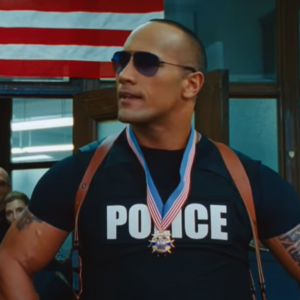 A buddy cop comedy about two desk-bound officers who get caught up in a big case. Stars Will Ferrell, Mark Wahlberg, and Eva Mendes. "Hot Fuzz" (2007) – A British action-comedy about a big-city cop who is sent to a small town. Stars Simon Pegg and Nick Frost.
The Truman Show (1998)
A satirical drama about a man who discovers his entire life is a reality TV show. Stars Jim Carrey, Laura Linney, and Ed Harris.
To read our article about Funny movies on Netflix we have two bonus movies for you. Here are these
Bonus Movies
The Addams Family (1991)
A darkly comedic take on the classic TV show about a bizarre and wealthy family. Stars Anjelica Huston, Raul Julia, and Christina Ricci.
Groundhog Day (1993)
A comedy about a weatherman who finds himself living the same day over and over. Stars Bill Murray, Andie MacDowell
Hope you find this list helpful. So, Grab some popcorn, relax and prepare to laugh aloud while watching these funny Netflix movies.
Want to share any other movie? Do share in the comment section below.