From Kylie Jenner's successful Kylie Cosmetics to Rihanna's Fenty Beauty, there have been several celebrities makeup brands success stories in this space. However, there have also been instances where celebrities have faced backlash or criticism for their lack of experience and authenticity in the beauty industry, resulting in their brands failing to take off.
Let's have a closer look at some celebrities who have tried their hand at the beauty business. And will explore their successes and failures and the lessons we can learn from their experiences.
Successful Celebrities makeup brands
Kylie Cosmetics by Kylie Jenner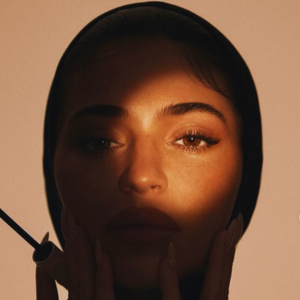 Kylie Cosmetics by Kylie Jenner is a brand that needs no introduction. Launched in 2015, the brand's first product, the Kylie Lip Kit, sold out within minutes of its release.
Today, Kylie Cosmetics is worth over $1 billion, and Jenner is recognized as the world's youngest self-made billionaire. The brand's success can be attributed to Jenner's massive social media following and her ability to connect with her fans, who have become loyal customers.
Rihanna's Fenty Beauty
Rihanna's Fenty Beauty is another major player in the celebrity beauty business. Launched in 2017, the brand was created to cater to all skin types and tones, emphasizing inclusivity.
Fenty Beauty's Pro Filt'r foundation was a game-changer in the industry. With 40 shades, making it easier for people to find their perfect match.
The Fenty Beauty brand success has led to the creation of Fenty Skin and Savage X Fenty. Which have also been well-received by consumers.
Honest Company by Jessica Alba
The Honest Company by Jessica Alba is another celebrities makeup brand.  It is a beauty and lifestyle brand that creates eco-friendly and non-toxic products. Launched in 2011, the brand has been valued at over $1 billion. And its success can be attributed to Alba's passion for creating safe and sustainable products.
The Honest Company offers a range of products, from skincare and makeup to baby and household products. And has gained a loyal following of consumers who appreciate the brand's commitment to transparency and sustainability.
Miranda Kerr's Kora Organics
Miranda Kerr's Kora Organics is a skincare brand that uses organic and natural ingredients. Launched in 2009, the brand has gained a cult following of consumers who appreciate its emphasis on natural beauty.
Kora Organics' Noni Glow Face Oil has been a best-seller. And the brand has expanded its product line to include body care and supplements.
Kerr's commitment to a healthy lifestyle and her reputation as a supermodel has helped to build the brand's credibility.
Gwyneth Paltrow's Goop
Gwyneth Paltrow's Goop is a lifestyle brand that covers everything from wellness to fashion and beauty. Launched in 2008, the brand has gained a massive following of consumers looking for luxurious and high-quality products.
Goop's beauty line has been well-received, with products like the GoopGlow Microderm Instant Exfoliator and the Enriching Face Oil being popular among consumers. Paltrow's reputation as a wellness guru and celebrity status has helped elevate the brand's profile.
Rare Beauty By Selena Gomez
Rare Beauty by Selena Gomez was introduced in 2020 with the intention of promoting diversity, mental health awareness, and self-acceptance. The brand's goal is to dismantle societally imposed unattainable beauty standards and celebrate beauty in all its forms. Rare Beauty has experienced great success since its debut. 
Additionally, by providing a large selection of inclusive shades and promoting diversity and inclusivity in their marketing campaigns, Rare cosmetics has had an immense impact on the cosmetics industry.
Rhode Beauty by Hailey Bieber
Hailey Bieber co-founded Rhode Beauty, a fashion and beauty company, in 2020. The company sells a variety of non-toxic and sustainable swimwear, clothes, and beauty products. Consumers have been pleased with Rhode Beauty's goods, and the company has grown its social media following significantly.

The brand has, however, come under fire from certain customers and environmentalists who have criticised the business for being unclear about its sustainability practises.
Furthermore, Rhode Beauty has been charged with "greenwashing," the practise of creating fictitious or overstated sustainability claims in an effort to attract customers who are concerned about the planet. Also, Hailey controversy with Selena has affected her business.
Even so, Rhode Beauty has continued to operate despite the criticism and has promised to be more open about its environmental practises heading forward.
Celebrities makeup brands Failures
In recent years, celebrities have been entering the beauty industry in droves, hoping to strike it big in a booming market. However, for every successful celebrity makeup brand, many more have failed to make a lasting impact.
Let's look at some of the most high-profile celebrity beauty business failures and what we can learn from them.
Haus Beauty by Lady Gaga
Pop icon Lady Gaga is known for pushing boundaries and taking risks, but her foray into the beauty industry with Haus Beauty was not successful.
Despite being heavily promoted by the star, the brand failed to resonate with consumers and struggled to stand out in a crowded market. In addition, some critics argued that the products were overpriced and lacked innovation.
Kat Von D Beauty by Kat Von D
Tattoo artist and reality TV star Kat Von D made a splash in the beauty world with her eponymous brand, known for its edgy and bold products.
However, the controversy surrounding the founder's personal views and behavior eventually led to a boycott of the brand, and it struggled to regain its footing. In addition, some consumers found the products inconsistent in quality and performance.
Flower Beauty by Drew Barrymore
Actress Drew Barrymore's Flower Beauty was launched to offer affordable, high-quality makeup to the masses. However, the brand failed to capture consumers' attention and was criticized for lacking diversity and limited product range.
Despite attempts to rebrand and relaunch, Flower Beauty ultimately struggled to compete in a crowded market.
Beckham Beauty House by Victoria Beckham
Former Spice Girl Victoria Beckham's entry into the beauty world was highly anticipated but ultimately failed to make a splash.
The brand was criticized for its high prices and lack of innovation and struggled to connect with consumers. In addition, some critics argued that the products were overly focused on luxury and branding rather than performance and quality.
The Bodyguard by Whitney Houston
Late pop star Whitney Houston's The Bodyguard brand of fragrances and beauty products was launched in the 1990s but ultimately failed to gain traction.
Despite being associated with the hugely popular movie of the same name, the products failed to resonate with consumers, and the brand was eventually discontinued.
The Future of Celebrities makeup brands: Trends and Projections
The beauty industry has always been a lucrative market, with celebrities taking advantage of their fame and influence to launch their beauty businesses.
As we head into the future, several trends and predictions can be made for the future of celebrity beauty businesses.
Sustainability and Eco-friendliness
Firstly, sustainability and eco-friendliness are becoming increasingly important in the beauty industry. Consumers are becoming more conscious of their environmental impact, which is reflected in their purchasing decisions.
Celebrity beauty businesses that prioritize sustainable and eco-friendly practices are likely to succeed in the future.
Inclusivity and Diversity
Secondly, inclusivity and diversity are also becoming more critical. Consumers want to see themselves represented in the beauty industry, and celebrity beauty businesses that cater to a diverse range of skin tones and types are likely to do well.
This is already reflected in the success of Rihanna's Fenty Beauty, which launched with a wide range of foundation shades and has since expanded to include other makeup products.
Technology
Thirdly, technology is also set to play a significant role in the future of celebrity beauty businesses. Augmented reality, virtual try-on, and personalized product recommendations are examples of how technology can enhance the consumer experience.
Celebrity beauty businesses that embrace technology and use it to create unique and engaging customer experiences will likely stand out from the competition.
Social Media to promote Celebrities makeup brands
Finally, social media will continue to be a crucial factor in the success of celebrity beauty businesses. Platforms like Instagram and TikTok have given rise to a new generation of beauty influencers, and celebrity beauty businesses that can tap into this trend are likely to do well.
Building a solid social media presence, collaborating with influencers, and creating engaging content are all critical strategies for success in the future of celebrity beauty businesses.
Conclusion
Both success stories and failures have marked the world of celebrities makeup brands. Some celebrities have been able to leverage their fame and build multimillion-dollar beauty empires, while others have struggled to find their footing in the crowded market.
However, one thing is clear: starting a beauty business requires more than just a famous name, and it takes innovation, dedication, and a keen understanding of consumer needs and trends.
While some celebrity beauty businesses have failed, others have set a new standard for the industry and continue to thrive. It will be interesting to see what new celebrities enter the beauty industry and how they will fare in the competitive market.
What do you think why some of the beauty business succeeded and why some failed? Drop your thoughts in the comment section Below.
Writer:- Pratibha Sahani
About author
Pratibha Sahani is a highly skilled legal content writer with a passion for crafting compelling and informative articles that educate and engage her readers.
Edited by:- Filminutz