Delve into the dark side of Bollywood as we uncover the top 5 celebrities arrested on charges with rape allegations and sexual misconduct.
The glamour and fame of the entertainment industry often overshadow the dark reality. In recent years, several Bollywood celebrities have faced serious charges, including sexual harassment and rape.
Impact of the #MeToo Movement on Bollywood Celebrities with allegations
The global #MeToo movement, which gained momentum in 2017. Following allegations against Hollywood producer Harvey Weinstein, has also significantly impacted Bollywood. As more and more survivors came forward with their stories, it became clear that the problem of sexual harassment. And assault was not limited to Hollywood, but is also deeply rooted in the Indian film industry.
The movement has empowered survivors to break their silence, challenge the status quo, and hold the perpetrators accountable. In Bollywood, many high-profile actors, directors, and producers has been accuse of sexual misconduct. And it lead to a much-needed conversation about power dynamics, consent, and the need for change in the industry.
So, lets list out some actors that have charged for Rape and how that impacted the actors.
List of Celebrities with rape allegations
Shiny Ahuja: A Promising Star's Fall From Grace
Shiny Ahuja, a talented actor, rose to fame in Bollywood with his impressive performances in critically acclaimed films. His top films includes "Hazaaron Khwaishein Aisi," "Gangster," and "Life in a Metro." His dedication to his craft and ability to portray diverse characters earned him the Filmfare Best Male Debut Award in 2003. Little did anyone know that Ahuja's promising career would come to a grinding halt due to a shocking incident that would change his life forever.
The Rape Accusation
The maid's Complaint
On June 14, 2009, Shiny Ahuja found himself amid a massive scandal. When his 20-year-old domestic helper accused him of rape. The young woman, employed at Ahuja's Oshiwara residence in Mumbai, alleged that the actor had sexually assaulted her and confined her to a room for two hours. She claimed that Ahuja had threatened her with dire consequences if she revealed the incident to anyone.
Legal proceedings and IPC Sections Involved.
Ahuja promptly arrested following the maid's complaint, and the case made headlines across the country. He was charge under the Indian Penal Code (IPC) Sections 376 (rape), 346 (wrongful restraint), and 506 (threat to kill). All of these carry a maximum imprisonment of seven years. The case went to trial, and in March 2011, Ahuja was convict and sentenced to seven years in prison.
However, he was release on bail in April 2011 pending an appeal in the Bombay High Court.
Inder Kumar: A Side Actor's Dark Chapter Unveiled
Inder Kumar is another name in celebrities with rape allegations. He was a Bollywood actor primarily known for his supporting roles in popular films like "Kahi Pyaar Na Ho Jaye," "Maa Tujhe Salaam," and "wanted."
While he never achieved the status of a leading man, his strong screen presence and dedication to his craft earned him a steady stream of work in the industry.
However, his career took an unexpected and dark turn when he became the subject of a scandal that would forever alter his reputation.
The Rape Accusation
The Victim's Complaint
In April 2014, Inder Kumar was accused of rape by a 23-year-old aspiring actress. The woman complained to the Versova Police Station in Mumbai, alleging that Kumar had sexually assaulted her on multiple occasions. She claimed that the actor had promised to give her a lead role in a film, which led her to trust him and stay at his residence.
Legal Proceedings and IPC Sections Involved
Following the complaint, Inder Kumar was arrested and charged under the IPC Sections 376 (rape), 324 (causing grievous hurt), and 506 (criminal intimidation). The case proceeded to trial, and the actor spent several months in jail while the legal proceedings unfolded.
However, in June 2017, the court acquitted Kumar of all charges citing inconsistencies in the Victim's statements and a lack of conclusive evidence to support her claims.
And on 28 July 2017 he died due to cardiac arrest in his Mumbai Bungalow.
Aditya Pancholi: A Controversial Figure Mired in Scandal with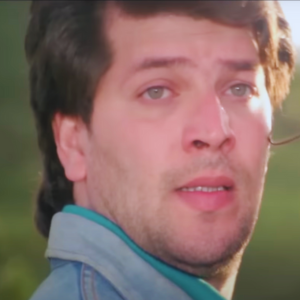 Aditya Pancholi, a Bollywood actor known for his roles in films like "Saathi," "Yes Boss," and "Bajirao Mastani". He has been a part of the industry for over three decades. With his brooding looks and intense acting style, Pancholi carved a niche for himself as an antagonist and a leading man in the 1990s.
The Rape Accusation
Allegations by Pooja Bedi's Maid
Aditya Pancholi was accused of raping his then-girlfriend Pooja Bedi's 15-year-old maid in the late 1990s. The incident reportedly took place when Pancholi and Bedi were dating, and the young girl was employed at Bedi's residence. The teenager's allegations against the actor sent shockwaves through the industry and led to the end of his relationship with Bedi.
Relationship with Pooja Bedi
Pooja Bedi, a popular actress and television personality, was romantically involved with Aditya Pancholi for some time. The two were considered high-profile couples in Bollywood. However, their relationship came to a sudden and bitter end after the maid's rape allegations surfaced. Bedi publicly denounced Pancholi, and the scandal significantly impacted their careers and personal lives.
Legal Proceedings and IPC Sections Involved
The exact details of the legal proceedings against Aditya Pancholi are unclear. Because, the case occurred before the advent of widespread internet access and digital news coverage. It is believed that the actor faced charges under the relevant IPC sections for rape. And the matter was eventually settled outside the court. The case's outcome remains shrouded in mystery, with no definitive public record.
Aman Verma: A TV Star's Fall from Grace Amidst Casting Couch Scandal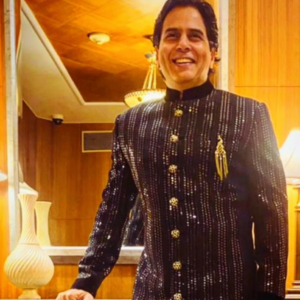 Aman Verma is an Indian television actor and anchor who gained fame for his roles in popular TV serials such as "Kyunki Saas Bhi Kabhi Bahu Thi" and "Shanti." He also gained recognition as the charismatic host of the Indian adaptation of the game show "Deal or No Deal" and the reality show "Khul Ja Sim Sim."
And with his good looks and natural charm, Verma quickly became a household name and a prominent figure in the Indian television industry.
Casting couch sting operation
The India TV expose
In March 2005, Aman Verma's soaring career took a nosedive when he became the target of a casting couch sting operation conducted by India TV. The undercover operation involved a female reporter posing as an aspiring actress seeking work in the television industry. The reporter recorded Verma on a hidden camera, soliciting sexual favours in exchange for career advancement and promising roles in TV serials.
The incriminating footage was broadcast on national television. And it expose the seedy underbelly of the entertainment industry and the prevalence of the casting couch phenomenon.
Aman Verma's response
Following the expose, Aman Verma initially denied the allegations and claimed the footage was doctored. However, he later admitted to his misconduct and apologised for his actions. Verma's apology did little to quell the public outrage, and the scandal tarnished his once-pristine image.
Raj Kumar Santoshi: A Renowned Filmmaker's Tarnished Reputation Celebrities with allegations
Raj Kumar Santoshi is an Indian film director and producer. He has significantly impacted Bollywood with his distinctive storytelling and unique directorial style. With critically acclaimed films like "Ghayal," "Damini," "Andaz Apna Apna," and "Lajja" under his belt, Santoshi has earned a reputation as one of India's most respected filmmakers.
His movies have tackled various genres, from hard-hitting social dramas to laugh-out-loud comedies, showcasing his versatility as a filmmaker.
Sexual Harassment Accusation
Allegations by Mamta Kulkarni
In the late 1990s, Raj Kumar Santoshi faced a serious accusation that would cast a shadow over his otherwise illustrious career. Actress Mamta Kulkarni, who worked with Santoshi in the film "China Gate," accused him of sexual harassment on the movie sets. Kulkarni alleged that Santoshi had made inappropriate advances of her, creating a hostile working environment during the film's production.
Incident on the Sets of China Gate
The allegations of sexual harassment by Mamta Kulkarni took the industry by surprise. They brought attention to the issue of harassment within the film industry. The details of the alleged incident remain unclear, but it is believed that Kulkarni's accusations stemmed from her dissatisfaction with her role in the film and her subsequent removal from the project. It led to speculation about the veracity of her claims and the motivations behind them.
Conclusion
The cases of these top 5 celebrities arrested on charges of rape, along with the honourable mentions, shows the darker side of the entertainment industry. The stories of these celebrities with allegations of sexual misconduct emphasize the need for a significant shift in how the entertainment industry handles such issues.
As the #MeToo movement continues to gain momentum worldwide, it is essential to recognise and address the issues of sexual harassment, misconduct, and assault within the film industry. Ensuring a safe and inclusive work environment is crucial, and providing support and justice to victims remains a vital priority.
The entertainment industry needs to come together to create an environment where everyone feels safe and respected, regardless of their status or power.
What do you think about these cases? Do share your opinion in the comment section below.