Whenever we think of the Golden era of Indian cinema, which era of movies comes to your mind? then your answer would be any 40s-60s century movies, isn't it?
But have you ever thought about that, why this era is known as the Golden era of Indian cinema? So, read till last to know this, and drop your thoughts into the comment section below.
What Is the Golden Era Of Indian Cinema?
The late 1940s-60s was the time which is titled as 'Golden Age of Indian Cinema Industry.
And this era is titled as 'Golden Age' by so many film historians and talented film industry people. And of course, the audiences also have a big hand in this.
What is Golden Era Of Indian Cinema and the reason behind this
During that time, people became addicted to films. They enjoyed them wholeheartedly. By this, public started experiencing fantasy lives through the films.
All these reasons made people crazy about films and the directors also get excited to present new films to the audience.
This particular period had so many amazing movies.
Most of them were blessed with lovely story, wonderful acting skills, and excellent directorial works. Moreover, these movies also had big-budget producing strategy.
Movies belong to Golden era
There are so many amazing made in that time in the Industry which was so much appreciable and unique. Some of those are:-
Actors:- Nargis Dutt as Radha Singh.
Raaj kumar as Radha's husband.
Others;
Sunil dutt, Kanahiyalal, Jilloo maa, kumkum,
Directed by:- Mehboob Khan.
Actors:- Prithviraj Kapoor as Emperor Akbar
Madhubala as Anarkali
Durga Khote as Maharani Jodha Bai
Directed by:- K. Asif
Guru Dutt as Vijay
Mala Sinha as Meena Ghosh
Waheeda Rehman as Gulabo – This was her first major leading role in Hindi cinema
Rehman as Mr. Ghosh
Johnny Walker as Abdul Sattar
Leela Mishra as Vijay's mother
Kumkum as Juhi
Directed by:- Guru Dutt
Actors:- Nargis as Vidya
Nadira as Maya
Raj Kapoor as Ranbir Raj
Directed by:- Raj Kapoor
Do Aankhen Barah Haath (1957)
Chalti Ka Naam Gaadi (1958)
And so many.

Bollywood golden era actors- Actors who ruled in Golden era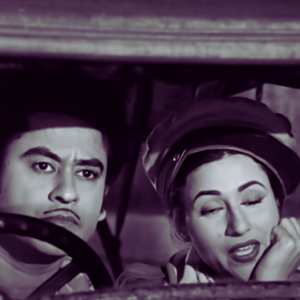 Legendry actors who made this period a memorable one with their blockbuster movies are:
Ashok Kumar
Prithviraj Kapoor
Pankaj Mullick
Dilip Kumar
Raj Kapoor
Dev Anand
Kishore Kumar
Sanjeev Kumar
Sunil Dutt
Mehmood
And the list goes on.
And we also can't forget the beauty queens with superb acting talent at that period who made the era more special. Some of the well-known names are:
Devika Rani
Nargis
Madhubala
Nalini Jaywant
Suraiya
Meena Kumari
Mumtaz Shanti
Sumitra Devi
Noor Jehan
Meena Kumari and numerous.
Directors Of Golden Era
People who had the biggest contribution in making the period a memorable age were the directors of that time. Every director of that time made incredible movies with their wonderful work.
Some of them are:–
Some notable movies are- Amber (1952), Shaan (1950), Chandni (1942).
Mother India (1957)
Amar (1954)
Aan (1952)
Andaz (1949)

Parichay, Chalti Ka Naam Gaadi, Jeevan Mrityu.
Satyam Shivam Sundaram, Mera Naam Joker, Sangam, Shree 420, Awaara.
Some of the unforgettable movies of old era.
So, this is all about the 'Golden Age of Indian Cinema Industry'. I hope, I am able to give you enough information about the most memorable period of our Indian Cinema Industry.
What is your favorite movie/actor/director from the golden era? Do share this in the comment section.