India-Pakistan enmity is known to all. But even after this, they indirectly connect through Bollywood movies. And many Bollywood movies loved by Pakistanis. This led to a discussion that how popular Bollywood is in Pakistan? Your answer will be in this article.
Bollywood is so much popular in Pakistan. And not just popular, they also have that high level of craziness towards Bollywood as any Bollywood lover could have.
Is Bollywood Popular In Pakistan?
Before i jump to your answer lets get to know little about Pakistan film industry.
Pakistan Cinema Industry is known as Lollywood. Lollywood is Urdu language-based Cinema Industry based in Lahore. This is just like India has 'Bollywood' and Mumbai is known as the film city.
Why Bollywood is famous in Pakistan?
The first reason for this is the less amount of film releases in Pakistan. The number is very little which makes Pakistanis (especially Movie freaks) more attracted towards Bollywood.
Moreover, they also have low quality and quantity in many factors like the cast, sets, costumes, studios, decorations, and so on. These flaws make the films so poor and give an awful experience to the audience.
Although the above point is one of the reasons that happens because of their lack of funds. But the Pakistani producers also feel hesitation to invest in a movie there due to the 'nonprofitable' experience in the past.
Most of the people in Pakistan are not encouraging about the acting career, which is the cause behind no improvement of actors and actresses in their acting skill.
Any film's heart is its great storyline. If a film's story is not memorable, then the film also doesn't get any recognition from the audience.
And this led to one more flaw because in most cases the stories of any Pakistani movie are not so touched. and has no power to get any appreciation.
The positive part of Pakistani Film Industry
Despite all flaws, Pakistan movies also have some considerable works.
In 1950s to 1960s, there are some hit movies which were great and one of them was Armaan. Armaan released in 1966 and regarded as the most popular movie of Lollywood ever made.
Which are the best movies of Pakistani Industry
The old mega Indian stars of Bollywood had made a different level of the fan base in Pakistan from the old centuries.
Bollywood's culture, the process of making, dialogues, and especially its songs give a special feel and taste to everyone from all over the world. And the industry is different from any other movie Industry.
The most mentionable time is the Golden Age of Bollywood, during which not only Pakistan, rather every other country has started loving Bollywood.
Here, we just have a discussion on Pakistan but in reality, there are so many countries which have not their own good cinema Industry, nevertheless they love our Bollywood Industry.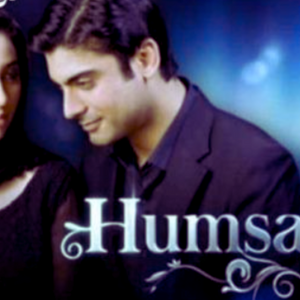 Even though the Pakistan films industry doesn't have many great movies but we can't resist the fact that they produce great dramas. And Indians is so much obsessed with dramas like Suno Chanda and Chupke Chupke.
Who started Bollywood cinema and what struggles were faced by the person who had the biggest contribution in it?
Difficult movie names that will make you Dumb charades pro.
What do you think about this? Don't forget to mention any further points that I forget to add here.