Bollywood is the reason, which makes India more popular in the world. Because we all connect our lives with movies. And most of the films take inspiration from our daily life. But have you ever wondered who started Bollywood?
loss faced by Bollywood because of covid-19 pandemic
So, today I will discuss Bollywood's history. And about the person who gifted Indian cinema to us.
Bollywood Cinema History
'Bollywood' means the Cinema Industry of the Hindi Language. The name is driven by the enjoinment of two separate words- 'Bombay' and 'Hollywood'. The name is related to Bombay because the Industry is based in Mumbai which was formerly named Bombay.
It is the only cinema industry that overtakes even Hollywood by acquiring the place of 'World's Largest Cinema Industry to produce the highest number of Feature Films'.
Bollywood has too many different types of movie genres. And every single audience can find his/her favorite genre film among all of these.
However, the most popular genre of Bollywood is 'The Commercial Genre' which is also famous as 'Masala Movies'. This genre also has some more alternatives like comedy, action, horror, romance, melodrama, and many more.
Who started Bollywood?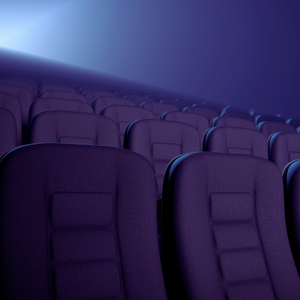 The name for which you waited this much is here. 'The Father of Indian Cinema' and the person behind establishing Bollywood is the most talented and creative Indian Director-Producer-Screenwriter Dhundiraj Govind Phalke aka Dadasaheb Phalke.
And 'Dadasaheb Phalke Award' is the award which is named after him. In 1913, the First Indian Movie, 'Raja Harishcahandra' was released which was his first film and also India's first full-length feature film. And also the first-ever silent film of India.
After releasing the first Hollywood musical talkie, 'The Jazz Singer' in 1927, Indian director also took initiative to release India's first talkie movie Alam Ara in 1931.
Releasing 'Alam Ara' created a huge demand for sound and music including movies in the country. So, India also started to make this kind of movie.
Struggles of dada Saheb Phalke:- The man who started Indian cinema/Bollywood
Dadasaheb Phalke was born into a Marathi Chitpavan Brahmin family. His journey in the Indian Film Industry starts with his interest of him in Arts and culture.
In Phalke's life, all this started from a painting course which continued by joining an academy of Fine Arts.
From learning oil painting, watercolor painting, architecture, modeling to experimenting with photography. He use his skills for photography in filmmaking which ended as filmmaking.
One day, Phalke and his elder son went to watch a movie, 'Amazing Animals'. He and his son both get so inspired. Therefore, Phalke decided to create 'moving pictures' even after so many hurdles
But the main problem was that, that he had no equipment to shoot. So he started to collect his work-related materials from everywhere he can and which can be useful for him.
To collect information and knowledge about filmmaking, he started to watch movies every day for at least four to five hours. which resulted in cataracts (eye disease which causes blurred vision) in both eyes.
He wanted to go to London to learn more about filmmaking but due to his financial complexities he couldn't. But he arrange a loan to go to London. And with his determination he did it.
In London, Phalke met the editor of "Bioscope Cine-Weekly", Mr. Cabourn, and proposed his purpose of coming to London. Mr. Cabourn advise him not to do it but realizing Phalke's determination and dedication to filmmaking, he taught him about Direction, Production, and Screenwriting.
Dada saheb phalke movie journey
And after all these hustles, Phalke return to India and produced his first and India's first film 'Raja Harishchandra', and founded 'Phalke Films Company'.
In his next film "Mohini bashmasur" he wanted a female actress to play the role of Mohini. But at that time nobody was ready to send their daughter/ females to act. In the end, Durgabai Kamat came to his rescue and she became the first actress in Indian cinema.
So, this was the whole history of the establishment of the Indian Cinema Industry. As Bollywood's creations are so different and unique, its history of birth is also so much inspiring and unique.
And if I talk about Dadasaheb Phalke's journey and contribution to Indian Cinema, it is so much encouraging and enough to give goose-bumps to anyone.
Top movies of Bollywood Marilyn Monroe
Don't forget to share your feelings and thoughts about this in the comment section. And also do mention 'How does the journey of Dadasaheb Phalke inspire you?'