Released in 2015, Tamasha is a romantic drama film, direct by Imtiaz Ali and starred Deepika and Ranbir. But despite having a famous director, great star casts, and a unique storyline, why did people, not like Tamasha and it got mixed reviews?
So in this article, I am going to tell you an honest review of this film. And what I felt after watching this movie. And not only I will give you my opinion, but also I will present the facts and details of the film which will make it easy to build a decent opinion about the film.
Storyline of The Film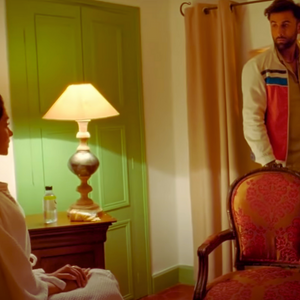 Two youngsters Ved and Tara go on a vacation in Corsica individually, but, meet each other accidentally. Unknowingly, this meeting turned their life in a different direction, especially for Ved.
They put some conditions among them; like not disclosing their real identity to each other, will not have any physical closeness, and the most important one will be to never meet again in life.
They follow these, as it will stop them, to have any attachment with each other. With this condition, they spend a week in Corsica and create some unforgettable moments, that they never experienced before.
After that, they both come back to their normal life but unfortunately or maybe fortunately they met again. But this time, Something is missing! and that is in Ved and the crazy chemistry of Ved and Tara.
Ved is not that careless guy with whom Tara spent her most precious time of her life in Corsica. This Ved is a disciplined Project Manager who works under a typical strict boss and obeys his boss in a word-to-word manner.
Meanwhile, Ved and Tara continue their relationship as a couple. But one night, when Ved tries to propose to Tara, she rejects his proposal. And she confesses that she wants that old crazy, carefree Ved, not this ordinary person whose life is the same every day.
Cast Of The Film
Yash Shegal as Young Ved
Ranbir Kapoor as adult Ved
Deepika Padukone as Tara.
Vivek Mushran as Ved's Boss
Javed Sheikh as Ved's father
These are the main characters of the movie. Every character played their role flawlessly.
And you just can't miss this movie, if you want to see the amazing acting skill of Ranbir Kapoor. The complexities in the character of Ved presented tremendously by him onscreen.
I think after watching the full movie, you will also have the same opinion as me that, 'No one can portrait the character of Ved excellently except Ranbir Kapoor'.
Deepika also played her character very well. I think after watching her character in the movie, everyone will want a person like her in their life.
Direction And Production Of The Movie
Tamasha is directed by Imtiaz Ali, who is one of the most famous director in romantic genre and he always comes up with different concept. The production of the film is under Nadiadwala Grandson Entertainment (production house of Sajid Nadiadwala).
Moreover, The heart-touching music is given by A.R. Rahman and the cinematography of the film is done by Ravi Varman.
Why did people not like Tamasha- Specialties About The Film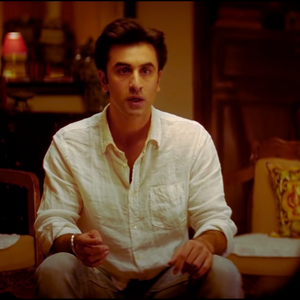 The film is based on a story of a guy who is into his adulthood but can't leave his childhood. The film showcased the complications of an adult person belonging to the current generation.
How a person loses his/her childhood and got force to enter into the rat race of career-building, where everyone is running being clueless. Nobody cares about their child's dreams and passion.
The major issue between the parents and children is regarding choosing their career. Every parent only wants to make their child to enter into a renowned typical career path.
Even in most cases, children choose the path that their parents want but later on, they can't cope with the situation by losing interest in the path.
And in this film, Ved is exactly the child who also couldn't cop up with his father's choice and faced a huge break down in every steps of his life.
This also effects the mental health of a child and can create a dual complexity in his/her mind where one side they want to live the life they wanted, and on the other side they actually living some random garbage life.
In this film, there is a scene where Ved try to make their parent realize that they are doing wrong with his life. And trust me the scene is awesome and the heart of the whole film.
Why did people not like Tamasha?
Although every valuable thoughts presented in the movie, nevertheless this movie also has many flaws like every movies out there. The first reason which makes the movie not so nice to the audience is its slowness.
The movie has a unique feature that the main thoughts presented only by dialogues and scenes. And this is the main reason why half of the audience didn't understand the true agenda of the movie.
This movie is made with care, and every moment has some heart-touching scenes.
A maximum of audiences comes to the theater for entertainment purposes. But Tamasha showed the bitter truth of life which everyone hesitates to talk about. And that's the reason why did people, not like Tamasha.
And those who love only romantic/comedy/action genre movies, this film would be the wrong choice for them. The film is also not for those who want "entertainment ka tadka" (flavour).
Significance of the title
The character Ved can't get out of his imagination of the fairy tales. Those fairy tale which are created nowadays as a drama is the main concept behind the title of the film 'Tamasha'. As 'Drama' in Hindi called as 'Tamasha'.
Real reason why people disliked Tamasha
Maybe the film is slow, but the message present throughout the movie is so deep. To enjoy this movie, one must have a unique movie taste.
But in my opinion for a rational analogist of films, It would be low-grade film, so for them it is absolutely a not worthy film to watch.
And it is also true that if you watch the film without any expectation of entertainment, you will definitely enjoy the movie and it will connect with it wholeheartedly.
I hope now you can also have an ethical decision about the film and you get the idea that why people disliked Tamasha.
But it is undeniable that 'Tamasha is a real classic underrated movie that maybe couldn't be a hit at the box office but in the future, it will have its place among the masterpiece movies of this decade.
Have you watched this movie? If yes then tell me your experience with this movie. And let me know why you think people disliked Tamasha.
The most underrated movies of Bollywood which you shouldn't skip
Best romantic movies of 21st century every young generation should watch