Every single year the big-budget commercial movies make us rush to the Multiplexes with high-cost ticketing. But we forget to appreciate brilliant movies. So here I will tell you about some underrated Bollywood movies which couldn't get noticed but are worth watching.
List of South movies which took inspiration from hit Bollywood movies
So scroll down to get to know the gems at your fingertips.
Underrated Bollywood movies
Masaan (2015)
Neeraj Ghaywan directed 'Masaan' includes two different stories set in Varanasi that eventually met.
The film starts with Devi Pathak's (Richa Chadda) intimate moments with her boyfriend Piyush Aggarwal. They gets interrupt and record by Inspector Mishra (Bhagwan Tiwari).
After that, due to blackmailing by police, Piyush committed suicide and sociative pressure became much harder on Devi.
The other story is about Deepak Kumar (Vicky Kaushal). Deepak belongs from a Dom community. He is struggling to change his and his family's fate forever by getting out of this work.
Deepak's fall for a girl, Shalu Gupta (Shweta Tripathi) from a higher community.
Both the stories have their own emotions and elegance. And how the life of one effected by the other one.
I am Kalam (2010)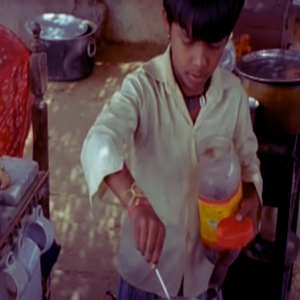 The next masterpiece on my list is 'I am Kalam' directed by Nila Madhab Panda. The story is about a kid 'Chottu'.He is bright but belongs to a very poor family.
Chotu came to work at a Dhaba near a neighboring royal resort where he become friends with the Royal heir, Rannvijay.
Chottu always dreamt of wearing tie-uniform and want to educate himself and gain some knowledge.
Once when he saw Dr. APJ Abdul Kalam, he inspire and decides to be like him.
And from here, the story includes his journey to meet the president and get an education on his own.
Shahid (2013) -Underrated Bollywood movies
Hansal Mehta directed 'Shahid' is a biographical movie based on the life of a lawyer and human rights activist Shahid Azmi.
From being torture in jail for seven years, conflicts to get an education, and starting a career as an independent lawyer, the story shows the struggles of his life.
And after all these, the ultimate battle of him against all the criticism and threatening by the society.
Black Friday (2004)- Underrated Bollywood movies
The next one on the list is also a true incident movie. The movie 'Black Friday' is directed by Anurag Kashyap. The movie is based on the Bombay bomb blast incident in 1993.
In this film, the ultimate truth of Bombay blasting exposed.
That's why it is controversial. Because it did not get permission to be released for 3 years by the Censor Board of India.
And in 2007, by the order of the Supreme Court, it released to the public.
It has so many black secrets about the blasting and some prospective information too.
Overall it will be worth it to everyone out there. Especially those who are eager to know about one of the biggest blasts and mishaps of our country.
Chittagong (2012)
'Chittagong' is an Indian Historical war drama directed by Bedabrata Pain. It has so many brilliant actors like Manoj Bajpayee, Nawazuddin Siddiqui, Rajkumar Rao.
The story is about a revolt which was against the British army in 1930.
As it is based on a true story, the true incident also took place in British occupied Chittagong.
The revolt was taken into action by some school kids under the leadership of their Master Surya Sen which was a remarkable revolt in Indian History as for the first time in history British army was defeated by a little group of schoolboys.
The film was overall super adventurous, exciting and so informative about Indian History.
Salaam Bombay! (1988)
Mira Nair's first feature film 'Salaam Bombay!' is a gem given by Bollywood with full of brilliant actors. The movie is basically based on the lifestyle of the children in the slums of India's largest city Bombay (current Mumbai) in 1988.
The film excellently shows the sufferings of a child living in the slums of Bombay and how their mentality, thought processes get effected by the surrounding environment and crimes.
Every bright and dark side of Bombay slum is remarked here with so much care. Like getting help for job, drugs, prostitute and many more things.
The film nominated and also win so many great honorable national and international awards both.
Ugly (2013)
Going to the next we have Anurag Kashyap's amazing crime-thriller. As Anurag Kashyap's every thriller starts with a simple point and eventually goes so deep, this is also an example of that.
The story starts with a kidnap of the daughter (Kali) of a struggling actor Rahul Varshney (Rahul Bhat). Rahul is Kali's biological father and Souvik Bose (Ronit Roy) is her step-father.
As Kali got kidnapped, Souvik alleged him for Kali's kidnapping but on the other hand, Rahul declined this allegation.
The story goes on full of suspense and thriller and many more secrets come out as the conclusion comes closer.
Anurag Kashyap is a legend in making suspense thriller genre movies and 'Ugly' is one of his legendary works.
Matrubhoomi: A Nation Without Women (2003)
Manish Jha direct this emotional drama movie 'Matrubhoomi' is a jewel on its own. This film is also on a different past culture of our India and that is killing of the girl child as everyone thinks girl child is a burden for the family.
Based on this serious matter, director Manish Jha made this film showing the result of this culture.
After following this culture for many years, nation becomes a place where there are only men and not a single woman to marry.
"But despite this situation, if a woman can be found, what will be her condition?" If you are also thinking about the answer and are not able to find it correctly, please get to know the answer by watching the great work of Director Manish Jha.
I can assure you that you can relate and feel every moment of the film and at last, it'll touch you, heart.
My Brother… Nikhil (2005)
Onir directed 'My Brother… Nikhil' is an extraordinary movie about AIDS. This disease is not so acceptable and its an a big taboo in our society.
When our society don't have not much awareness about this disease, they assumed that it is a contagious disease. Then how did this society and family treat an HIV-positive person? This film is based on this.
Onir tried to break this taboo of AIDs and trying to spread awareness.
Udaan (2010)
The last masterpiece on this list is Vikramaditya Motwane directed 'Udaan'. It is also a child-based movie about pursuing dreams rather than fulfilling parents' desire for them.
The lead character is 17 year old Rohan (Rajat Bharmecha) . His father Bhairav Singh (Ronit Roy) don't care about Rohan's dream. Rohan always aspires to be a writer but his strict father wants him to be an engineer and help him in his metal factory.
Even Rohan's younger brother treated badly by Bhairav. After suffering from so many humiliating and abusive incidents between Rohan and his father, Rohan decided to leave the house and move to Mumbai to pursue his dream.
Most of children can relate with this inspiring story of Rohan and many parents may realize their mistakes about restricting their child to pursue their dreams.
These are some of the real gems of Bollywood which ruined among the commercial movies only due to lack of much marketing. And for this reason these excellent works can't get much appreciation. These are the movies which make us relate to this real world and identify the actual society.
List of all time best movies in Bollywood
Did I skip any movie? Please let me know in the comment section below.