The big-budget movies of Bollywood often take the whole place in Box Office. The reason behind this is either the Big Star cast of the movie or over-the-limit marketing. Despite not being so much appreciable these overrated movies of Bollywood got many awards.
Here I will tell you the list of 7 movies which got more appreciation more than they should get.
Ae Dil Hai Mushkil (2016)
One of the high-profile directors of B-Town, Karan Johar directed 'Ae Dil Hai Mushkil' is a film loaded with so many superstars of Bollywood.
When it comes to Karan Johar's movie, what comes to everyone's mind is famous star-casting, big-budget films, fictive dramatic love stories, and some romantic hit songs. This is how Karan makes all the super hit romantic blockbusters in Bollywood.
As usual in this film also you can tick all the above-mentioned items. Like most of his directed movies, this one also had the 'Love triangle Tadka'.
Moreover, the 'special must ingredient' of so-called Bollywood emotional movies is some unrecoverable diseases of the lead character (Most commonly Cancer). And you will be surprised to hear that this film also has this plus point too.
In the nutshell, the film is neither the worst nor worthy to become a blockbuster. So, this can be count in the list of Most Overrated Indian Movies.
Student of the Year (2012)- Bollywood overrated movies
Again, Karan Johar presented an 'Insubstantial Romantic Movie' including the 'Love Triangle Tadka'. As the whole film industry knows him as the 'King of Nepotism' because of casting only the star kids in his films, this is one of the best examples of that.
With this film, two renowned famous directors, Mahesh Bhatt and David Dhawan's kids named Alia Bhatt and Varun Dhawan made their debut. The other lead actor of the film was Siddharth Malhotra also made his debut with this film who is also associated with Karan Johar in past.
Every moment of the movie just gives the reminder that it is just another big-budget commercial movie.
Dilwale (2015)- Overrated bollywood movies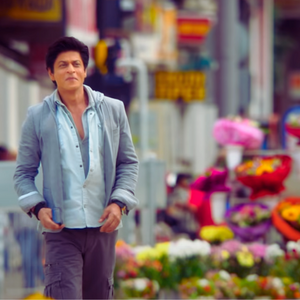 Another director well-known for his big-budget action-drama movies is Rohit Shetty. In every movie, you may not find any proper story, logic, or acting skill of actors, but you'll notice uncountable luxury cars which always fly during action scenes.
This one is not different from those. The movie may have big star casts (Shahrukh Khan, Kajol, Varun Dhawan, and Kriti Sanon) but not have an interesting story.
The movie is so special for those fans only who love the chemistry of Shahrukh-Kajol otherwise there is no reason to mark this film as a hit.
The marvelous action scenes and infinite attempts to make the audience laugh at a comedy scene make the film so boring and intolerable. And overacting of Varun Dhawan is another irritating element in this film.
Dhoom 3 (2013)
Vijay Krishna Acharya directed Dhoom 3 is also a commercial film with a common storyline. Like all the previous parts of the Dhoom series, like police-thief escaping.
Celebrities in every part of the Dhoom series always make it a reason to watch the movie. In this film, the presence of Superstar Amir Khan and actress Katrina Kaif as the lead makes this film so easy to hit the Box Office.
The character of a police officer is played by Abhishek Bachchan (Not so famous for his acting skills).
Overall the film hadn't any special reason to recognize it as a quality film.
Krrish (2006)- Bollywood overrated movies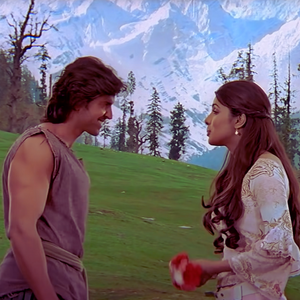 Hrithik Roshan starrer and Rakesh Roshan directed Krrish is a story of a man with superhuman abilities. The story doesn't have any unique touch in it.
The story goes well till the interval, but after that, it may feel like having unnecessary dramas. The songs of the movie are good enough but the acting was not appreciable.
The audience habituates to watch the perfect VFX in every Hollywood movie which is a missed here. The VFX can be more improved. It can be appreciable as it is one of the fine fictional superhuman movies in Bollywood but not more than that.
Jab Tak Hain Jaan (2012)
Another Famous director to give Bollywood so many blockbusters Yash Chopra directed the film Jab Tak Hain Jaan. This film features Shahrukh Khan, Katrina Kaif, and Anushka Sharma as the lead.
The Romance King Shahrukh Khan is the main attraction of the film. This Story also belongs to the 'Love Triangle Category' of Bollywood. Every single year, Bollywood gives the audience more than one movie in this category.
There are so many movies of Shahrukh Khan in this category so this film has a no different storyline.
This film really doesn't deserve to become a super hit but it did!
Don 2 (2011)
Farhan Akhtar directed Don series is always a hit in Box Office. The first part of Don was so famous that after that film Shahrukh khan got one more title 'Don' (As his other titles like 'Badshah', 'Bazigar'). The dialogues of the film ( Don ) were superb and so famous.
But in the case of the second part of Don is not so good in substance. The craziness and fame of the First part make it supposed to be a hit. Even the concept is not so much different from the first part.
So, these were some of the Most Overrated Indian Movies belonging to Bollywood.
In short, I can say that all the Overrated Bollywood Movies always crash the Box Office vastly only for the name and fame of superstar actors or famous Bollywood Directors, otherwise, those don't have any certain reason to be blockbusters.
Read the list of Bollywood movies that are underrated
Best movies of 2021 you can't miss to watch.
What do you think about these big-budget Bollywood movies? Don't forget to comment below.