In the year 2021 once again Bollywood give us more than one stunning movie. The movies are really remarkable and some of those were jaw-dropping. If you want to take a quick overview then check this list of Best Bollywood Movies Of 2021.
Best Bollywood Movies Of 2021
Shershaah: 2021 Best Bollywood Movie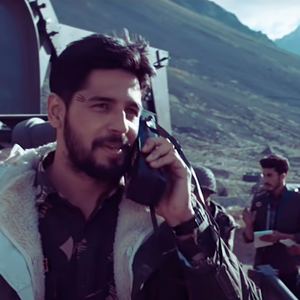 At the top of the list, we have Siddharth Malhotra's most astonishing performance of his career, 'Shershaah' directed by Vishnuvardhan. It is a biopic based on Captain Vikram Batra.
The story of the film starts with a brief presentation of Caption Batra's courageous nature in his childhood.
Then it illustrates how Batra starts aiming to join the Indian Army, what complications he faces to join, and also about his love life with Dimple Cheema (Kiara Advani).
Captain Batra had heroic position in the famous Kargil Attack against Pakistan which is wonderfully demonstrate in the movie.
The story continues to show every bravery steps by Captain Batra and the Indian Army.
The audience must outburst while Captain delivers his famous dialogue' "I'll either come back after raising the Indian flag in victory or return wrapped in it. But I'll come for sure" and "Yeh Dil Maange More".
It must be recognized as among the Best Bollywood movies of 2021.
Mimi: 2021 Best Bollywood Movie
I can't skip Laxman Utekar's 'Mimi' Kriti Sanon, Pankaj Tripathi starrer Mimi. It is a beautiful and emotional story of a surrogate mother and her baby.
Mimi (Kriti Sanon) is a local dancer and aspiring Bollywood actress. She can't start her Bollywood journey due to financial barriers. But, when Mimi gets an offer of a huge amount against being a surrogate mother she accepts it.
But unfortunately, on a  subsequent routine check-up, Mimi gets to know that her baby has Down syndrome. For this reason, the client refuses to take the baby and suggests aborting it.
The actual story starts from here about Mimi's overwhelming decision of not to abort the child.
Best Bollywood movies for all females out there
Growing up of the child Raj, day by day increasing attachments between Mimi and Raj. And at the interval when Raj's actual parents come to Mimi for taking back Raj.
What would be Mimi's decision for giving back Raj to his parents? This answer will get by watching complete movie.
Chandigarh Kare Aashiqui
Next on the list is Abhishek Kapoor's direct movie 'Chandigarh Kare Aashiqui'. It features Ayushmann Khurrana and Vaani Kapoor.
I included this movie in the list of Best Bollywood Movies of 2021 only for its unique storyline. Basically, it is a story where a trans-woman Zumba Instructor Manvi (Vaani Kapoor) falls in love with a gym trainer Manu (Ayushmann Khurrana).
The story goes on with their falling for each other, being intimate, and eventually revealing Manvi's truth to Manu. How will Manu and his family react after recognizing Manvi's truth? is the rest of the story.
As we all know, Ayushmann is a very versatile actor and love to present different factual situations and issues of our society. So this is the another great work of Ayushmann towards society as well as his viewers.
83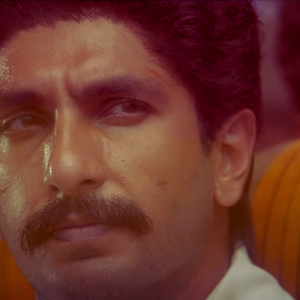 After waiting for a whole year, at last in 2021, Kabir Khan presents sports drama '83' released. It is basically about the Indian National Cricket Team led by Kapil Dev which achieved the 1983 Cricket World Cup.
The movie presents excellent cinematography and the incredible acting skill of various actors. The wonderful casting of the film makes it a more step ahead towards perfection.
It features Ranveer Singh (as Kapil Dev), Deepika Padukone (as Kapil's wife), Pankaj Tripathi, Tahir Raj, Bhasin, Harrdy Sandhu and many more amazing actors.
If you are a cricket lover, this film might be the next in your watch list with no doubt.
Kaagaz: Best Bollywood Movies Of 2021
Satish Kaushik directed 'Kaagaz' is a biographical comedy-drama. It is the story of a small village farmer Bharat Lal Bihari ( played by Pankaj Tripathi) who fought for 19 years against the Indian Bureaucracy who declared him dead on their government records.
If you are a fan of Pankaj Tripathi and very much rely on his acting skills, you can't miss this one.
Rashmi Rocket
'Rashmi Rocket' is a sports-drama directed by Akarsh Khurana. It is not a real story but the common story of many female athletes.
Here Rashmi (played by Taapsee Pannu) is an aspiring National-level athlete who badly devastated when she is asked to undergo a gender test. She stands firmly against this and fought for herself in court.
The story has a very good ending where Rashmi runs in a race in spite of having her pregnancy. Taapsee's acting skills make this film a more decent to watch.
Chhorii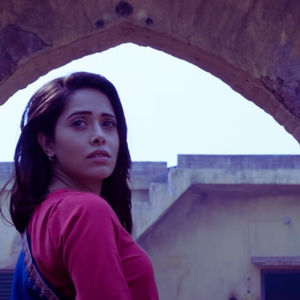 'Chhorii' is a horror-drama presented by Vishal Furia featured Nushrratt Bharuccha.
It is a remake of the Marathi film 'Lapachhapi'.
Here Nushrratt as Sakshi played the role of a eight month pregnant lady who escaped from the city with her husband due to incapable to repayment of loan.
In that village, Sakshi encountered paranormal incidents and gets to know about a heartwarming hidden story about a family. The movie becomes full of suspense and nail-biter with the flow.
It is one of the fine and well appreciable work of Nushrratt Bharucha in her career.
And with this, we are ending the list of Best Bollywood Movies of 2021. The above movies are really worthy to watch and can't be missed.
If you have watched or known any further appreciable and must watch movie names, don't forget to share with others. And if you have any suggestions and thoughts about above movies, please let me know in the comment.