Gangubai kathiawadi full movie review, Alia Bhatt started her career with the movie "student of the year" and later did notable movies like Highway, Raazi, and Udta Punjab. And I must say her acting skills improved by doing this kind of movie.
Now, Alia is trying to step into a completely different from her earlier roles. So let's read Gangubai Kathiawadi full movie review and also analyze the performance of star casts.
Gangubai Kathiawadi full movie story
Gangubai Kathiawadi is based on Hussain Zaid's book Mafia queen of Mumbai.
Gangu left her house to make her career in the acting field, but unfortunately, due to some circumstances. she became a prostitute.
She also helped 4000 females from becoming homeless. And provides education to their kids.
Acting
Star cast
Alia bhatt as Gangubai Kathiawadi
Ajay Devgn as Rahim Lala
Shantnu Maheshwari as Afshan
Vijay Raj as Raziabai
Jim Sarbh as Pandit Jawaharlal Nehru.
Alia Bhatt came out of her comfort zone and tried too hard to portray her role sincerely. In full movie, she is the center of attraction and which is quite fair.
The soul of the whole movie is when Gangubai (Alia Bhatt ) met Jawahar Lal Nehru.
Apart from that, her performance in the song "Dholida" is awesome.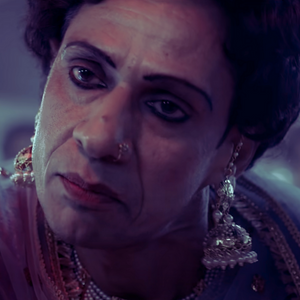 After a long time, we have seen Vijay Raj doing a different kind of role and this movie helped him to show his acting skills. However his screen space is less.
Shantanu Maheshwari was perfect for his role. He is looking a simple and innocent guy. And he completely did the justice with his role.
Ajay Devgan haven't much to do in this film. But he is the most important character who turned Gangubai's life.
Direction
Director and screenplay by: Sanjay Leela Bhansali.
Producer:- Jayantilal Gada and Sanjay Leela Bhansali.
Even though all the actors properly did their work but the main thing the movie is missing is not able to connect with the audience. At once you start connecting with the characters and then after some time, you will feel disconnected.
And frankly speaking, this time the songs of movies are not very effective. We saw Bhansali's movies like Devdas, Padmawat, Bajirao Mastani and we all loved the songs because these songs give you a different kind of experience.
Not only songs, but not many dialogues are there that will remain in you after the film ends.
Gangubai Kathiawadi full movie worth watching or not
After seeing the movie, I think it would be a good experience for Alia Bhatt fans to see her in this new avatar. She put all her soul into this character. And her work is shown in the movie.
I am not an Alia Bhatt fan but this is what I felt after watching this movie.
So you can watch this movie for once if you are an Alia Bhatt fan and even if you are not you can still watch it for her fab performance.
And your time will not waste in theater.
So this is my opinion about Gangubai Kathiawadi. Do share your thoughts in the comment section below.
Review:-3/5