Have you ever played dumb charades? Oh sorry, why I am even asking this? In our teenage, we played this game with our friends. It was really hard to guess a film name that is hard to tell by hand signs. So, here are Bollywood movies for dumb charades.
So, are you ready to defeat your opposition by giving them hard movie names? Then read my full list of most difficult movie names for dumb charades game.  
Bollywood Movies for Dumb Charades
Arvind Desai Ki Ajeeb Dastaan (1978)
I'm going, to begin with, Saeed Akhtar Mirza directed 'Arvind Desai Ki Ajeeb Dastaan'. The film stars Dilip Dhawan and Anjali Paigankar as the lead. Along with them, the legendary actor Om Puri also acted in the movie.
The story centers around a guy named Arvind, who is the son of a very rich businessman. His father believes that he (Arvind) has zero talent, so Arvind's father always insults him. And he even pressurizes him to do everything he wants.
But Arvind's life takes a new turn when he falls for a girl.  
Bollywood Movies for Dumb Charades- Raja Rani Ko Chahiye Pasina (1978) 
Next in the list is 'Raja Rani Ko Chahiye Pasina' in the direction of Sulabha deshpande. As you are seeing that the name of the film is really confusing and weird as well.
The movie stars Susant Ray, Jasraj, and Durga as the main characters. 
Murde Ki Jaan Khatre Mein (1985) 
This one is another best example to add during your game.
The movie is directed by Navin Kumar. The cast of the film includes; Tun Tun, Paintal, Sudhir Dalivi and Roma Malik.
The story is about a girl and a boy where the boy is dead but the girl pretends that the boy is alive.
Paap Ko Jalakar Rakh Kar Dunga (1988)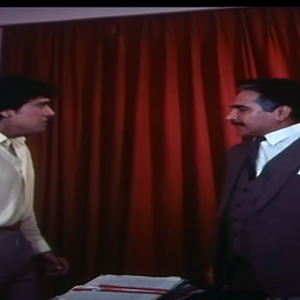 Having Govinda, Anita Raj, and Dharmendra as the lead, the film is an action drama which is directed by K.R. Reddy. This film has many talented actors also, like Anupam Kher, Tanuja, and Iftekhar.
I will not recommend you to watch this movie because it is an average movie. But I recommend you to use it in the game.
Worst Bollywood movies you should not watch at once.
Dr Kotnis Ki Amar Kahani (1946) 
This movie is a good one to watch and you can add this movie to your dumb charades game.
Directed by V. Shantaram the movie is about Dr. Dwarkanath Kotnis who goes to China during World War II. He came to China as medical aid helper and falls for a beautiful Chinese girl.
Bollywood Movies for Dumb Charades- Lashtam Pashtam (2018)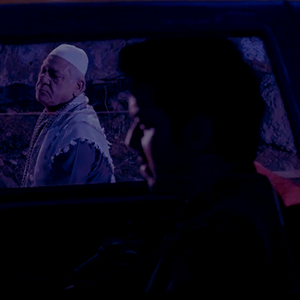 A difficult movie name to guess. Agree, no?
'Lashtam Pashtam' is a story of the friendship of two boys named Sid Oberoi (Samar Virmani) who is Indian and Fahad Khan (Vibhav Roy) who is Pakistani.
They both meet in Dubai and became close friends. And they later played as a team in a tennis tournament. 
Salim Langde Pe Mat Ro (1989) 
Javed Sayyed directed this movie's title is also little bit weird. This film has Akhtar Mirza and Pavan Malhotra as the lead.
The story is about a young unemployed boy. His unemployment leads him to become an aspiring criminal. But with the help of his brother-in-law and after so many difficult situations, he moves to the right path in life.
Bollywood Movies for Dumb Charades- Shin Shinaki Boobla Boo (1952) 
Probably the most difficult movie to guess after Lashtam Pashtam.
In the direction of P.L. Santoshi, this film is a revenge drama. A girl named Shin Shinkai decides to take revenge for her parent's murder. And her lover Bandit Boobla Boo helps her in this.
Mehmood, Rehana (Shin Shinaki), Sadhana Bose, Ranjan (Boobla Boo) played the lead role in the movie.
Albert Pinto Ko Gussa Kyun Aata Hai (1980) 
The film has so many amazing actors and actresses like Naseeruddin Shah, Smita Patil, Shabana Azmi, Om Puri, Dilip Dhawan, Utpal Dutta, and many more.
The film is about an incredible young man, named Albert Pinto (played by Naseeruddin Shah). who gets angry in every situation for no reason. 
Best Bollywood movies till date you shouldn't miss
So, these are the names of some movies which are too suitable for your Dumb Charades game. Use these names for sure and become a pro player. And thank me later.
Don't forget to share the experience of your game and thoughts about these weird-named movies. And tell me in the comment box that out of the above, which will be too difficult to guess.