Today, I am going to discuss the biggest flop movies of Bollywood industry. Which shouldn't be made. And if you didn't watch them I think you are the lucky one.
I really am a big fan of Bollywood movies. And loved to watch them in my spare time. But unintentionally or maybe intentionally some directors make such garbage which is totally intolerable for me. And of course for the other Bollywood fans.
Biggest flop movies of Bollywood
Not A love story (2011)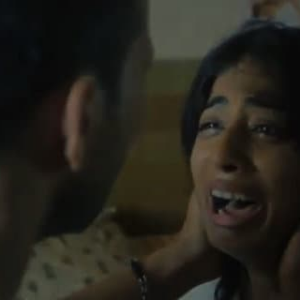 Starrer Mahi gill, Deepak Dobriyaal, and directed by our so-called horror expert Ram Gopal Verma. "Not a love story" is based on a real murder story of television executive Neeraj Grover.
I am not a director nor an expert in filmmaking. But still, I know that when picturing someone else's real-life trauma then it requires sensitivity and empathy. Which Ram Gopal Varma's trashy movie doesn't have.
The story is about the gruesome murder of Neeraj Grover. The movie shamelessly exploits the grief of Grover's parents. Even Neeraj's parents clearly stated they were unhappy with Varma's decision to create this movie.
By seeing this movie, you will feel uneasy. Because of the way the camera lingers over every curve of its lead actress Mahie Gill's bold and senseless scenes.
Thank You (2011)
Three women plan to hire a personal detective to catch their husbands red handed and teach them a lesson.
It's a totally silly movie with senseless comedy by comedy king Akshay Kumar. And I don't know why the legendary actor Irfan Khan choose to do this film.
Ram Gopal Verma Ki Aag
Ram Gopal Verma's Biggest flop movie in his career. This was a big disappointment for Bollywood. Despite being an adaptation Sholay. The film has literally nothing.
Starring Amitabh Bachchan, the film has been considered one of the worst films ever made. A disaster, also shunned by critics and audiences. Not only this, but also it cost the director Ram Gopal Varma a hefty ₹1 million for infringement of copyright because of remaking Sholay.
Himmatwala (2013)
Lambasted by critics for such a horrible attempt at recreating what was a well-liked 80's movie. Himmatwala has even defined a tacky experience at the best. In being a completely unwatchable senseless film, Himmatwala has been the Biggest flop movie of Bollywood.
Thugs of Hindostan
Starring Aamir Khan and Katrina Kaif, the 220 crore budget of the film made it one among the foremost expensive ever. With high build-up anticipation and being set during a spectacle that defined grandeur. Thugs of Hindostan did not deliver where it mattered the foremost.
Despite being on the brink of decent box office openings, the film did not maintain steam. With negative critical reviews also as unfavorable word-of-mouth publicity, Thugs of Hindostan emerged to be the thug when it came to delivering cinematic brilliance.
Roop ki raani choro ka raja
Even the pairing Anil Kapoor and Sridevi couldn't save losses of the film. An extended star cast like; Jackie Shroff, Johnny Lever, and Anupam Kher also unable to give the expected result. With a box office collection of two .7 crores in Indian rupees, Roop Ki Rani Choron Ka Raja couldn't recover even half of its total budget. And come in my list of flop movies.
Did you know of any such disaster in Bollywood? Please do share with me in the comment section below.
And if you want more Bollywood gossips. Visit other posts of filminutz .