Horror movie fans at times have a hard time looking for a horror movie worth the watch. Therefore I am here with a list of the best Bollywood horror movies.
Best Bollywood horror movies
Makdee (THE WEB OF THE WITCH)
Remember how much we all fear with the "Chudail" in the movie Makdee. After Tatiya Bichoo/Vinchu, that creepy witch was your nightmare.
Makdee is a fun-filled horror movie filled with pure nostalgia. The director Vishal Bharadwaj knows the difference between a childish film and a children's film.
The supernatural element disappears at the end which might not be up to every horror movie lover's liking.
However, the rural backdrop coupled with an interesting conspiracy theory makes it a satisfactory movie to watch.  
And hope you didn't forget the song oo Papad wale panga an le. It will be a panga if you didn't know this song.
1920 (1st part)- Best Bollywood horror movies
In one of the horror films set up in pre-independence India, the tension between people of different social hierarchies and political views, in the screenplay was obvious.
The British mansion is shown in low light. And the horror sound effects were just fabulous for the horror effects.
The viewers can detect the fear of something gothic bursting out at any moment from the dark nooks and crannies of the palace.
At the very end, the film gives the message of not forsaking one's root religions, which might be quite offensive to some atheists.
But apart from that overall, it was a movie that will make one feel the thrill of horror.
From this movie, Adah Sharma debuted in the Bollywood film industry. She played the role of a girl who is possessed by a male ghost.
Adah did a brilliant job and created massive followings in Bollywood as well from her first film.
Raaz – BEST HORROR MOVIES IN BOLLYWOOD
A remake of the Hollywood "What Lies Beneath", Raaz kept up with the booming demand of romance and horror woven together.
While, the love triangle between the lead characters was indeed a cliche, the excellent dialogues and music timings made up for it.
Bipasha Bashu with her acting skills keeps the audience hooked to the screen.
Overall it's a great horror to watch. 
Bhoot (2003)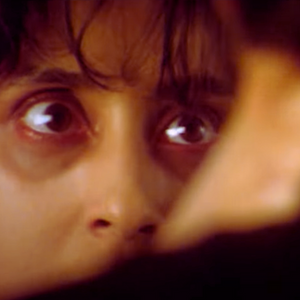 Undeniably one of the best horror movies in Bollywood.
It broke several so-called hit formulas of Hindi entertainment.
Firstly, It was a horror film, not a love story.
And secondly, it was a female lead-centric movie, which is quite rare in Bollywood.
Moreover, there was no song in the two-hour-long movie.
According to the audience, it was a decently made impressive film with a consistent script that holds it all together. 
Ragini MMS
A couple finds themselves in the clutches of metaphysical paranormal energy. And the seemingly fun weekend outing turned into something unexpected.
A few movie lovers were however disappointed with the cliche formula of horror, sex, and cheating.
Some resemblances with the movie "Paranormal Activity". It might not be a flawless film but it's spooky for sure.
Mahal (1949)
Bollywood's first gothic horror movie with spectacular cinematography. The movie starts off with good suspense and thrill. However, as the story progresses after the marriage of the lead actors, things took a melodramatic turn.
It might be a little off-putting to some viewers. Scenes are created in such a way that, while watching, you'll surely get goosebumps.
It's a decent drama with some supernatural elements.  
Vastu Shastra
Not exactly a scary or original film, but a well-formatted creepy film.
Also, it's not a ripoff from any Hollywood, Korean or Japanese film as many would expect.
Some might complain about it not having a unique theme of its own. But it's impossible to make a film in any genre with an idea that isn't shown on the silver screen.
But the film as mentioned didn't follow the blatant plagiarism route. In fact, the movie is written, produced, and directed perfectly.
13 B- Bollywood horror movies
"13 b – fear has a new address" is a story about a man who experiences supernatural activities in his newly purchased apartment.
A soap opera telecast on his television is showing the future of his family.
The first half may seem sort of boring, but the scare and thrill in the second half make it a satisfactory watch. 
Pizza
A new and refreshing horror film in Bollywood. The movie took inspiration from a 2012 Telugu movie with the same name.
Just when you would think you have figured out the direction of the movie, the unexpected turn comes into the picture keeping you second-guessing everything.
Don't worry I won't give out any major spoilers.
The story revolves around a pizza delivery boy and his wife's encounter with a strange creepy family. 
Apart from these movies, I recently saw "dybbuk". It is inspired by the Hollywood movie "The Possession".
But, only I don't like about debunk that it is less horror than compared to any good horror movie.
But, you can watch this movie one time if you are craving a new concept horror movie in Bollywood. Because from some years directors are not investing in refreshing horror movies that could really make you scared.
With all these horror movie suggestions, feel free to pick out the one that halts your scrolling.
What are the best and most loved movies in Bollywood ?
What are the worst movies in Bollywood which you can't watch even if you are feeling bored ?