Bollywood produces more than 2-3 movies in a year based on true incidents. Among these, movies like; Sanju grab attention quickly. The reason is big directors, actors, and huge marketing. But there are also some Bollywood movies based on real-life that you might don't know.
So, let's talk about some of these movies and let me know your views and thoughts.
Bollywood Movies Based on Real Life- Ek Doctor Ki Maut (1990)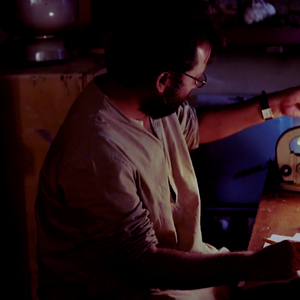 Tapan Sinha directed 'Ek Doctor Ki Maut' is about a struggling doctor Dipankar Roy. Roy discovers a vaccine for leprosy. His seniors get jealous and created too many hurdles for him.
Roy didn't get proper recognition for his work.
This excellent storyline wrote by Ramapada Chowdhury. Pankaj Kapur, Shabana Azmi, Anil Chatterjee, Irrfan Khan, and many more talented actors played the characters in the movie.
Pankaj Kapur literally lived this character.
This film is based on the life of an Indian physician Subhash Mukhopadhyay.
Mukhopadhyay introduced the In Vitro Fertilisation treatment but didn't get any credit for it. Because during that time, British leading Scientist Dr. Robert Edwards was also executing several experiments in this matter in England.
This film makes me proud of being an Indian and emotional for the injustice
against Dr. Subhash Mukhopadhyay at the same time.

Oye Lucky! Lucky Oye! (2008)
The second one on the list is Dibakar Banerjee directed the comedy-drama 'Oye Lucky! Lucky Oye!'.
It is a real-life-based movie. The story is inspired by the life of Devinder Singh aka Bunty Chor.
He was popular as a thief for his unique way of robbery and his selection of stuff to steal. He steals only high-tech expensive stuff from wealthy persons. His every attempt was very unique.
He is also known as 'Super Chor'. And nowadays he is under police custody.
Abhay Deol played the role of 'Super Chor' and Paresh Rawal played the role of his father in the movie. The film won the National Film Award for Best Popular Film.
If you already watched this movie, perhaps you laughed during the movie. But
have you aware that this movie took inspiration from a real-life famous thief?

Bollywood Movies Based on Real Life- Bandit Queen (1996)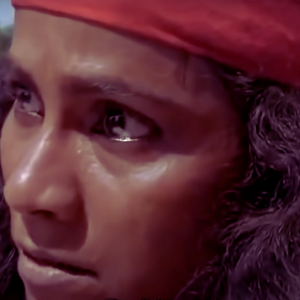 Shekhar Kapur directed 'Bandit Queen' is a biographical movie based on the life of Phoolan Devi (played by Seema Biswas). Phoolan Devi was a dacoit, politician, and Indian female rights, activist.
Being a lower caste, Phoolan Devi faces uncountable physical abuses, torture, humiliating situations, and other injustice. But every injustice gradually made her so tough from inside.
Phoolan Devi was a very powerful female personality in history. This film took inspiration from Indian author Mala Sen's book, 'India's Bandit Queen: The True Story of Phoolan Devi'.
The movie tells us about each brave moment of Phoolan Devi's life. It stars Seema Biswas as Phoolan Devi and other casts include Nirmal Pandey, Manoj Bajpayee, Gajraj Rao, and many more.

The film won several awards like the National Film Award for Best Feature Film in Hindi, Filmfare Critics' Awards for Best Movie, and Best Direction of the year.
This movie was also premiered in the Directors' Fortnight section of the 1994 Cannes Film Festival.
It is one of the real jewels of the Bollywood industry. So, don't miss this movie at any cost.
Best movies for every women who faced lots of struggles in life
Zubeidaa (2001)
Shyam Benegal directed 'Zubeidaa' is the concluding chapter in a trilogy whose first and second parts are 'Mammo' and 'Sardari Begam' respectively.
It is the story of ill-fated actress Zubeida Begum, the mother of Indian film director Khalid Mohamed of this movie.
Zubeidaa was an aspiring actress. She acted in a movie secretly from her father after finding out her father arranged her marriage.
Riyaz, Zubeida's son does a difficult journey to get information about the life of his mother. Because he lost his parents in a plane crash, therefore have no clue about their life.
The story tells why Zubeidaa got divorced from her first husband, how she got married for the second time. And how she faced several complications in her inlaw's house, and at last her heartwarming death.
The film has so many talented actors like; Karisma Kapoor as Zubeidaa, Rekha, Manoj Bajpayee, Amrish Puri, Farida Jalal, and Shakti Kapoor. The screenplay and story of the film are done by Khalid Mohamed.

The film won the National Film Award for Best Feature Film in Hindi. For this film, Karisma Kapoor won Filmfare Award for Best Actress.
Firaaq – A Thousand True Stories (2008)
Nandita Das directed 'Firaaq' reflects the life situations of lots of people one month after the 2002 violence in Gujarat.
The film doesn't show any one person's life rather presents thousands of people's life at that time whether they are victims or silent observers or criminals.
The incident was so huge in Gujarat as it affected the lives of every single person.
This film is banned in Gujarat as it is a controversial matter.
The film has a bunch of excellent actors like Naseeruddin Shah, Deepti Navali, Sanjay Suri, Nawazuddin Siddiqui, Paresh Rawal, and so on.
This film is amazing and appreciable as well. Zubeida won the Asian Festival of First Films, the International Thessaloniki Film Festival, and the Kara Film Festival in Pakistan.
Moreover, it garnered two National Film Awards at 56th National Film Award.
I think you get the idea about the film's excellence and significance with its awards.
Batla House (2019)
Batla House is actually a real encounter case took place on 19 September, 2008 by police officer Sanjeev Kumar Yadav.
Sanjeev Kumar who was suffering from post-traumatic stress disorder, struggled a lot to catch the escaped suspects.
The film is directed by Nikkhil Advani and the lead role is played by John Abraham. As the female lead, the film has Mrunal Thakur. The film was released on 15th August 2019. And John Abraham gave a brilliant performance.

Bollywood Movies Based on Real Life- Omerta (2017)
Hansal Mehta directed 'Omerta' is a biographical movie based on a terrorist Ahmed Omar Saeed Sheikh. He was a British terrorist of Pakistani descent.

The film is about the 1994 kidnapping of Westerners in India and the murder of Journalist Daniel Pearl on Wall Street Journal in 2002. For these cases Ahmed Omar arrested and become convicted.
The film gets more appreciation for the superb acting skill of Rajkumar Rao in the lead character of Ahmed Omar. The story excellently showcases the life of Omerta.
List of new actors with great acting skills
These are the film which perhaps you didn't know about that they inspired from someone's real life.
If you know of any other real-life-based movie which I don't mention here, let me know in the comment section