Movies helps us to charged up when we feel low or face any problem. Even some also get solutions to their life problems. And if even we don't get a solution, these movies help us to face their difficult situation.
Certainly, we all connect our lives with movies. Because somewhere reel life is the reflection of the real life.
So, let's talk about some movies to which you can relate and also get some inspiration.
Motivational Bollywood Movies
English Vinglish (2012)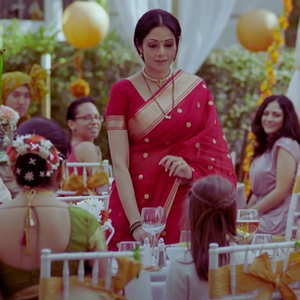 Gauri Shinde directed 'English Vinglish' is a woman-centric movie. Sridevi played the role of Shashi. Shashi is a housewife and a caterer too. As her family is so educated but she is not, that's why everyone teases and insults her every time.
But at last she decides to learn English not just to get respect from them rather to fight for herself.
Our society always looks at women as weaker than men. Therefore, society insults and tortures them without thinking once. In this film, the story of Shashi will inspire every woman to fight and live for herself.
From tolerating all the abuses, making all the sacrifices, taking the hardest decision for herself to at last feeling proud – everything is an inspiration for all females.
Panga (2020)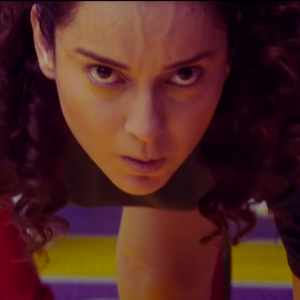 Kangana Ranaut acted 'Panga' is a sports drama directed by Ashwiny Iyer Tiwari. This film also stars Jassi Gill, Yagya Bhasin, Richa Chadda, and Neena Gupta.
It is a story of a sportswoman Jaya, former Kabaddi world champion. Although Jaya left Kabaddi after her marriage, her family force her to make come back to Kabaddi.
Deciding to come back to Kabaddi is not easy for her. She has so many inner conflicts, self-doubts, society's pressure, and many more obstacles.
You should watch these movies for female that can tell teach them to live their life.
Zindagi Na Milegi Dobara (2011)- Motivational Bollywood Movies
It is a story of three friends Kabir (Abhay Deol), Arjun (Hrithik Roshan) and Imraan (Farhan Akhtar).
Director Zoya Akhtar shows a beautiful journey of three friends who go for a vacation where they find a new meaning in life, find the courage to face their fears, and fall in love again.
It is a beautiful composition of comedy, drama, romance, inspiration altogether. The film shows a completely different perspective of life.
If you feel so low in life and think that there is nothing new in life then watch this movie once.
Jo Jeeta Wo Sikandar (1992)
Mansoor Khan directed 'Jo Jeeta Wo Sikandar' is an emotional and heart-touching movie.
Sanjay is a careless and extremely joyful young boy who lives his life in his rules.
Sanjay's elder brother is always better than him in every manner. But when Sanjay faced some serious situations in life which changed him completely.
His brother met with an accident and was not able to take part in a bicycle race competition. despite good preparation. Then Sanjay takes it as a challenge and decides to take part in the race.
For the first time in his life, he does hardcore preparation for something. At last, after so many difficulties he won the race and makes his father and brother proud.
Taare Zameen Par (2007)
In my opinion, it is the best inspirational movie of Bollywood related to kids. Amir Khan and Amole Gupte's present 'Taare Zameen Par is a lovely story of an 8-year-old boy Ishaan who has dyslexia.
Most emotional movies of Bollywood , that will make you cry hard.
Ishaan was always criticized by his father for his disability and never tried to understand his problem. As a result, they send him to a boarding school.
But fortunately, an art teacher of the school, Ram finds out his problem and helps him to recover and get back his self-confidence. The journey of Ishaan's recovery is so adorable and wonderful.
It wasn't easy for Ram and Ishaan to make it possible together but they did it. This film is a kind of an eye-opener for all the parents who need to understand and listen to their child's problem.
Amir Khan as the art teacher, Ram, and Darsheel Safary as Ishaan did awesome acting and make this film such a masterpiece.
Udaan (2010)- Motivational Bollywood Movies
Vikramaditya Motwane directed 'Udaan' is a child centric movie.
The movie tells about how 17-year-old Rohan makes the way to his dream after overcoming all the difficulties and complications. He even had to fight against his father.
The film stars Rajat Bharmecha, Ronit Roy and Ram Kapoor as lead role.
This film is not a big-budget film at all but the ultimate meaning of this movie is so broad.
His/her dream or his/her parent's dream? ' – the biggest confusion in a teenager's life. If you also face this then don't forget to watch this movie at least once.
Overall, the movie is perfect watching material for a teenager.
Wake Up Sid (2009)- Motivational Bollywood Movies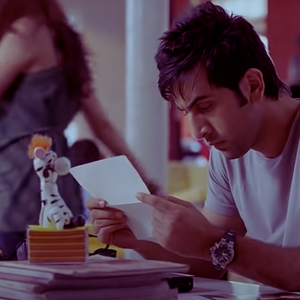 Ayan Mukerji directed 'Wake Up Sid' is the film which makes me inspired and confident about me every single time whenever I watch it.
It is a story of a spoilt and irresponsible boy, Siddharth Mehra or Sid who is not good at studies or not to any other thing.
Sid only wants to enjoy his life as per his mood and doesn't want to work. But, his life turns differently when his father refuses him as his son and told him to leave his house.
At that initial time, Sid goes to Aisha whom he knows for a few days.
Aisha is totally opposite of Sid. She is a responsible girl and an aspiring writer from Kolkata who comes to Mumbai for fulfilling her dreams.
Aisha makes Sid realize the importance of responsibilities and the proper way to live the life. She makes him a proper gentleman from a lazy spoilt young boy.
The story will definitely make you feel so great and will inspire you.
Chak De! India (2007)- Motivational Bollywood Movies
Last but not least is Shimit Amin directed 'Chak De! India'. It is a sports drama. It stars Shahrukh Khan as a lead.
Kabir Khan (Shahrukh Khan) is a former hockey player and was popular for his hockey skills. But unfortunately, he is tainted as a betrayer of his country.
To prove his loyalty to his country, he decides to train the Indian Women's National Hockey team. The hard work of a national-level sports team and the dedication of the coach is shown so appropriately in the movie.
What complications, obstacles have to face by a Women Sports Team is demonstrated so well.
These movies will make anyone inspired and can change the perspective of life. If you also get inspiration from any of the above movies, then don't forget to share your thoughts in the comment box below.