Bollywood war earlier famous for drama movies. But now audiences change, their way of thinking have been changed. So here I will be sharing some of the out of box Bollywood movies that you should give a try for their unique concepts.
So, let's start without any further delay!
Out of Box Bollywood movies
Margarita with a Straw (2015)- Out of the box Bollywood movies
'Margarita with a Straw' is directed by Shonali Bose and the amazing story is written by her and Nilesh Maniyar.
This film features Kalki Koechlin (As Laila Kapoor), Revathi (Laila's mother), Sayani Gupta and William Moseley.
This is a story of Laila Kapoor, a teenager girl with a disorder, called ' Celebral Palsy '. This story tells how she moves on from her heartbreak, loves herself and how she falls for a girl and a man at the same time. And at last how she recognizes and accepts that, she is a bisexual.
This film will definitely inspire you about self-love and self-acceptance.
Talk about the significance of the title of the movie. Basically, Margarita is a cocktail drink which should be drink by taking sips and not by a straw.
But it is a different idea to drink it by a straw which indicates a different thought process. And the title of the movie proves the proverb, 'Stand out of the crowd'.
Queen (2014)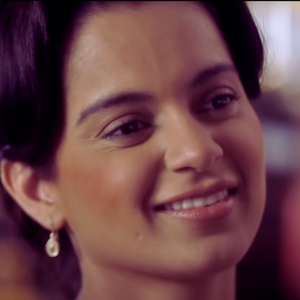 Vikas Bahl directed 'Queen' is a Hindi comedy-drama. The film features Kangana Ranaut, Rajkumar Rao, and Lisa Haydon.
The story is based on a small-town girl, Rani. Rani's arranged marriage breaks when her fiancé denies to marry her.
After this break down, she decides to go to London where they (she and her husband) booked their honeymoon destination. This solo honeymoon taught Rani many valuable lessons like self-reliance and believing herself.
This film will give you almost every possible learning and inspiration. I think every girl must watch this as it will inspire everyone to be self-dependent.
If you are a girl and in your 20s and still figuring out about life then here are some amazing movies specially for women .
Badhai Ho (2018)
Amit Sharma directed 'Badhai Ho' is a ordinary film with extra-ordinary concept. The film gives a new perspective to think about pregnancy at an unusual age.
This film is blessed with some excellent actors such as Ayushmann Khurranna, Sanya Malhotra, Neena Gupta, Gajraj Rao, and Surekha Sikri.
The film starts with a 25 years old guy's life where everything is perfect and normal. But later, a incident changes his life. The incident is his mother's pregnancy at a very late age. This news shocked everyone and it make the family so embarrassed in the society.
This is really a unique and odd topic to think about but the director of the film showcased the topic so lightly and in funny manner. Therefore, this movie is a must to add in this list.
Chandigarh Kare Ashiqui (2021)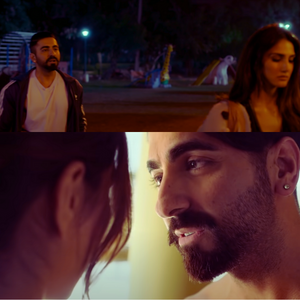 Next on the list is Abhishek Kapoor directed 'Chandigarh kare Aashiqui'. This movie has Ayushmann Khurrana along with Vaani Kapoor as lead role.
This is a story of a trans-woman Manvi (Vaani Kapoor) who is an Zumba Instructor. She falls in love with a gym trainer Manu (Ayushmann Khurrana). But, Manu first approaches to Manvi and shares his feeling.
Later, when Manvi unfolds her truth about her sexuality to Manu, he gets mad starts to hate Manvi and blame her that she cheated on him.
The rest story is a little bit emotional and heart-touching. This can make you realize the actual emotions and feelings, which transgender people feel after being hurt by the society and their beloved ones.
Shubh Mangal Zyada Saavdhan (2020)
Hitesh Kewalya directed 'Shubh Mangal Zyada Saavdhan' is another masterpiece with different flavor. This film has a very similar star cast as 'Badhai Ho' of Ayushmann Khurranna, Neena Gupta, Gajraj Rao and Jitendra Kumar.
This film shows the concept of homosexual persons through the love story of two guys, Kartik and Aman. As the usual tradition of our Indian culture, Aman's family force him to do arrange marriage.
When Aman tries to deny for the marriage and express his true feelings, the matters becomes more complicated. But Kartik fully supports Aman in this journey to make their relationship win against the narrow mindset of the society.
Masaan (2015)
You people will definitely hate me for adding Masaan in my most of my blogs. But I think I am obsessed with this movie.
Only because of its simplicity and director fully focussed on its storyline and acting which makes this movie a worth watch.
And how beautifully two stories connected are connect with each other and gets effected by the other one.
Lootera (2013)- Didn't earned at box office, but is a worth watching Bollywood movies
'Lootera' is a periodic romantic drama directed by Vikramaditya Motwane. This film is based on a short story 'The Last Leaf' written by O. Henry. This sweet romantic and emotional movie casts Sonakshi Sinha and Ranveer Singh as the lead.
In the story, Pakhi (daughter of an aristocrat) and Varun (faked his identity as an archaeologist but in actual he is a thief) falls in love accidently. And about to get married.
But unfortunately, Varun ran from his wedding with all the theft materials. By this shock, Pakhi's father dies and Pakhi breaks down totally.
After a year, when Varun comes back for his next heist, they meet again. But this time, Pakhi is suffering from a very serious disease, and she is counting the last days of her death.
There is a tree outside of Pakhi's window and according to her, when the last leaf of the tree will fall, she will also lose her life. But despite this, Varun makes her alive for long.
How does Varun do that!? I know you are also having this question in your mind. But, I can't tell you this, because it will ends your eagerness and excitement to watch the movie.
But, I will definitely recommend you to watch the film at least once, because I believe you will love the ending from the core of your heart.
This film is not same as the other typical Bollywood romantic movies. Therefore you'll feel some freshness while watching it.
The Lunchbox (2013)- Unique Bollywood love story movies
Featuring some excellent actors like Irrfan Khan, Nimrat Kaur and Nawazuddin Siddiqui; 'The Lunchbox' is an excellent presentation of director Ritesh Batra. In my opinion, it is one of the best movie having a unusual and odd love- friendship story.
There is no young and good looking male and female characters who fall in love. Rather, this film is about an unexpected relationship between a older gentleman, Saajan Fernandes and a house wife, Ila.
The unexpected friendship takes place by a coincidence when Ila's husband, Nakul Vaid's lunchbox accidently replace with Mr. Saajan's lunchbox. When Ila got to know this, she writes a letter of applause to Saajan.
From that, Saajan and Ila start to exchange letters which eventually build a beautiful friendship among them.
Meanwhile Ila also get to know about the affair of her husband and she end all the hope on her marriage.
She decides to leave India and before that, wants to meet with Saajan in person. But the meeting doesn't succeed as Saajan doesn't come for some reason.
But at last after so many complications, they meet at a different time and place by the same dabbawala who regularly picked up and delivered the lunchboxes.
Bottom Line
All of these out of the box Bollywood movies are very precious jewels with a fully different value. Irrespective of the thought to hit the box office or earn profits in crores, directors took chance to make such unique movies.
Feeling demotivated? Try watching these motivational Bollywood movies
We should be thankful to the cast- crew members of the films, and specially to the directors for taking this initiative to make these unique movies.
These are my honest opinion about the movies, what's yours? Do share your thoughts and opinions about the films in the comment section below.