We are living in 21st generation, and beside enjoying our generations movies, we must give a try to old movies. Don't you think? So here are some Bollywood movies every millennials should watch.
Bollywood movies for millennials- Mera Naam Joker (1970)
I would like to start with Mera Naam Joker', directed by Raj Kapoor, 'This is one of the most popular films of Raj Kapoor, where he played the lead role.
Beside him, there are also Simi Garewal, Rishi Kapoor, Kseniya Ryabinkina, Padmini, Manoj Kumar, Dharmendra, Dara Singh and Rajendra Kumar.
This film is an emotional drama with a great inner message. In this film, Raj Kapoor played the role of a young clown, Raju. And Rishi Kapoor played the younger version of Raju.
This film starts with a circus show, where Raju is doing his first and last performance of his life.
In this, he showed about three women of his life. Firstly about Mary, his school teacher. Secondly about Marina, a member of another circus team and thirdly about Meena, an aspiring actress. With all of them, Raju builds very strong bond, but despite it, they leave him.
This story enlightens the real capability of a person to make others happy, irrespective of how the person is feeling. Being a clown, Raju always makes others laugh whether he is happy in his life or not.
I also think the same, that always smile and make others smile, no matter how tough the life is going!
Chachi 420 (1997)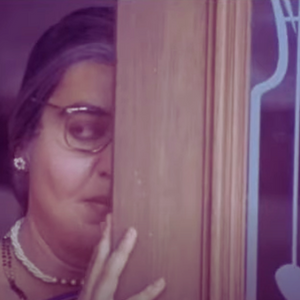 The next fabulous work in my list is Kamal Hassan directed'Chachi 420'. This is a comedy-drama based on 'Avvai Shanmughi' (Tamil) movie.
This laughter-blaster full movie have some legends artists such as Kamal Haasan, Tabu, Amrish Puri, Om Puri, Fatima Sana Shaikh (The 'Dangal' movie famous Girl, Geeta). Moreover, Fatima played the role of Kamal Hasan and Tabu's daughter.
Jaiprakash (Kamal Hussan) and his wife (Tabu) divorced. And his wife gets the custody of their daughter (Fatima). And because of some unstable job, Jai loses the chances to visits his daughter.
So, he decides to meet his daughter in anyway possible. For this, Jai decides to alter himself into a Chachi to be the caretaker of his daughter. And the crazy comical incidents starts.
Several mind-blowing comical situations come in the story, where no one can control themselves from laughing.
It's not easy to smile without any reason. But, this movie will give you a great push to laugh so harder and have a great enjoying time.
Chupke Chupke (1975)
Directed by Hrishikesh Mukherjee, this film 'Chupke Chupke' is another heavy dose of laughter. This magic was created by Dharmendra, Amitabh Bachchan, Sharmila Tagore, Jaya Bachchan, Om Prakash as the lead.
This is a story of a crazy couple, Sulekha and Parimal who decides to prank Sulekha's brother-in-law. In this silly and naughty journey of the couple, some of the friends of Parimal accompanied.
Among them, one is Professor Sukumar Sinha (Amitabh Bachchan) who falls for a girl Vasudha Kumar (Jaya Bachchan). This film is an unforgettable work of the super hit friendship onscreen pair of Dharmendra-Amitabh and the super hit couple pair Amitabh-Jaya.
Bollywood movies for millennials- Aanand (1971)
Hrishikesh Mukherjee directed, 'Anand' is a film blessed with two megastars of Bollywood, Rajesh Khanna and Amitabh Bachchan. And beside them, the film have brilliant actors like Sumita Sanyal and Ramesh Deo.
This emotional story is about a terminally ill guy Anand (Rajesh Khanna). He is suffering from a serious disease and due to which he has very less time to live.
Despite this hard truth, Anand believes that 'it doesn't matter how much time is left in his life, rather what matters is, how happily he lives the rest of his life's days.
His doctor, Dr. bhaskar (Amitabh Bachchan) inspired by Anand's perspective about life. Therefore he decide to write an inspirational book on Anand.
The iconic dialogue of Superstar Rajesh Khanna, " Babumushoi, Zindagi badi honi chahiye … lambi nahin'. The dialogues of this movie is really amazing and meaningful.
I genuinely believe that, not only this film will make you fall in love with it, but also inspires you a lot about life.
Bollywood movies for millennials- Awara (1951)
Under his own direction, Raj Kapoor played a very decent role with the most accuracy in the movie 'Awara'. This film stars so many well-unowned artists like; Prithviraj Kapoor, Nargis, Raj Kapoor, Leela Chitnis, K. N. Singh, and Shashi Kapoor.
Raj Kapoor played the character of a young guy named Raj Raghunath, who is arrested for the murder of his employer. The employer attacks Raj's mother which leads Raj to take this wrong step.
After many hurdle and break downs, Raj gets a big shock, when he discovers that the judge who is looking after his case is actually his father. Raj has a huge bitterness for his father, because many years ago his father left his pregnant mother alone in the street.
His father doubts about his mother's pregnancy. Because she was kidnap by a criminal (Whose case was judged by Raj's father) for revenge. Although, the criminal released Raj's mother after 4 days only, nevertheless Raj's father didn't believe her.
All these difficulties and break downs made Raj, a 'Awara', which means a person who don't care about anything.
Bawarchi (1972)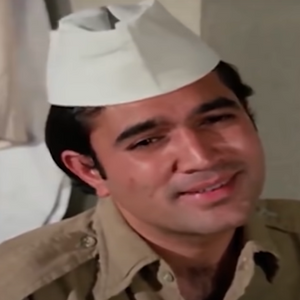 Legend director Hrishikesh Mukherjee directed another super hit movie, 'Bawarchi'. This film is another addition in the laughter-bluster category. This film is a remake of Tapan Sinha's bengali movie 'Golpo Holeo Sotti'.
Starring Rajesh Khanna, Jaya Bachchan, and Asrani. The story of the film, narrated by Amitabh Bachchan. The story starts with Sharma Family, who live in a huge house, Shanti Niwas.
The family is as crazy that there is not a single moment when they are not having any senseless conflicts. And for this reason, they also suffered in finding a new servant every month.
As always in a particular month, the family hires a new servant, Raghu. But Raghu gradually becomes everyone's favorite and solves all the issues between the family members.
But in last, It's disclose that Raghu is not a chef, rather he is a professor whose mission is to solve Shanti Bhawan's family's disputes.  
Vijay Anand directed, 'Guide' is a romantic and emotional drama starring Dev Anand and Waheeda Rehman in the key roles. This movie is based on a novel named as 'The Guide', written by R. K. Narayan.
This is a heart warming love story and maybe more than a love story of a tourist guide, Raju and a unhappy married woman, Rosie. Because of several reasons, Rosie is unhappy in his marriage but one of the reason is following her passion of dance.
But with the inspiration of Raju, she becomes a successful dancer. But Rosie's husband becomes too much insane and jealous with her success.
This jealousy of Rosie's husband brings some serious complications in Raju and Rosie's life.
Kabhi Khushi Kabhie Gham (2001)
One of the most popular family drama movie of Bollywood and the most successful one in Karan Johar's career is 'Kabhi Khushi Kabhie Gham'. This film is full of many superstars such as Amitabh Bachchan, Jaya Bachchan, Shah Rukh Khan, Kajol, Hrithik Roshan, Kareena Kapoor, and Rani Mukherjee.
I think, most of the people whether from 90s or 21st century, everyone watches this film at least once in their life. It is a family as well as romantic drama.
In the family, Rahul is the adopted older son of Yashvardhan Raichand. Yash gets disappoint when Rahul decides to marry a middle class girl, Anjali. This causes a small dispute between Yash and Rahul, and makes Rahul leave the house.
But after some years, Rahul beloved younger brother Rohan, determines to find out Rahul and meet him with his parents.
This melodrama is really a fine work by Karan Johar.
Mughal-E-Azam (1960)
'Mughal-E-Azam' is an romantic film created on a historical plot. This classic one is directed by K. Asif and based on 'Anārkalī' by Imtiaz Ali Taj.
This film is about a emperor's son, Salim who falls in love with a gorgeous courtesan, Anarkali. But Salim's father Akbar is also determined to break their relationship and bring them apart.
This Mughal Empire's story based movie features, Prithviraj Kapoor, Madhubala, Dilip Kumar, and Durga Khote.
List of Madhubala's best movies
You will not feel like loser after watching these amazing inspirational Bollywood movies
So that's the list of some of best movies every new generation should watch. Tell me about yours favorite in the list. And also let me know about more Bollywood movies for millennials.