Gay actors have been working in Hollywood for many years, bringing their talents to some of the most well-known films. And many of these actors have persevered and have continued to break down barriers in Hollywood while experiencing discrimination.
Although there has been an increase in the industry's acceptance and depiction of LGBTQ+ actors in recent years. So, in this blog, I will tell about the contributions and accomplishments of gay actors in Hollywood. And will highlight their important roles and the difficulties they have faced.
Hollywood Gay Actors
Gay performers have contributed significantly to the entertainment business in large numbers in Hollywood.
Just a handful of their well-known films are shown here: –
Neil Patrick Harris
Neil Patrick Harris Featured in movies like The "Gone Girl," "Harold & Kumar" series, "Doogie Howser, M.D.," and "How I Met Your Mother".
In an interview with The New York Times, Harris expressed his main obstacle that his sexuality would limit his prospects for acting . He said, I was scare that, nobody will cast me in heterosexual roles.
However, Neil Patrick Harris has overcome these obstacles to establish himself as a well regarded and notable actor in Hollywood. And showed that being out gay should not hinder an actor's growth.
Jim Parsons
The Big Bang Theory, The Normal Heart, Hollywood, and Hidden Figures are all works of Jim Parsons.
Parsons has also discussed how his sexual identity has affected his professional growth.
He acknowledge that many of the roles that have been offer to him was of gays. However, he has also do roles that give him the opportunity to portray a variety of roles.
Ian McKellen
Lord of the Rings, X-Men, Gods and Monsters, and The Da Vinci Code star Ian McKellen.
And his biggest issue in the industry and from the wider public was Homophobia.
But his activism and acting prowess, Ian McKellen has continued to make a huge impact on the field and inspires a lot of people.
Zachary Quinto
Zachary Quinto has appeared in:- American Horror Story, Margin Call, Heroes, and the Star Trek franchise.
In an interview, Quinto discussed the challenges he experienced while coming out to the public out of concern for how it may affect his career and his possibilities to work as an actor.
Quinto has maintained his professional success by portraying enduring characters like Spock in the "Star Trek" franchise. And the main character in the acclaimed series "NOS4A2."
Fierstein
Mr. Doubtfire, Independence Day, Hairspray, and the Torch Song Trilogy are all works by Harvey Fierstein.
The flamboyant and effeminate characters in the movies "Mrs. Doubtfire" and "Independence Day" are just a couple examples of the parts that Fierstein has frequently been given that play on his sexuality.
Fierstein has however experienced homophobia and discrimination in the workplace in addition to being typecast. He has been outspoken about not getting for opportunities and been criticised by industry.
Rupert Everett
Rupert Everett starred in movies like ; My Best Friend's Wedding, The Importance of Being Earnest, An Ideal Husband, and Another Country.
The narrow range of roles that are open to gay performers has been one of the biggest problems Everett has faced. He has talked about how he often plays the "gay character" or "gay best buddy" in movies and on television.
Because of this typecasting, he has had fewer opportunity to portray a larger variety of roles. And finds it challenging to be recognised as a leading man in popular films.
Nathan Lane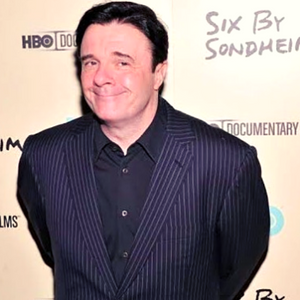 Nathan Lane appeared in; The Birdcage, The Lion King, The Producers, and Modern Family .
Some people in the industry discriminated against and were homophobic towards Nathan Lane.
Despite having exceptional talent and skill as an actor, he faced problems getting work because of his sexual orientation.
In spite of these difficulties, Nathan Lane has succeeded in the entertainment industry, dismantling stereotypes and setting the path for upcoming generations of openly gay actors.
Billy Porter: "The Get Down," "Pose," "Like a Boss," and "American Horror Story.
Here are some Bollywood movies that insult LGBTQ Community.
Smollett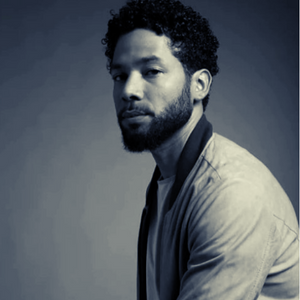 He has been outspoken about how his sexual orientation has prevented him from receiving certain roles and chances. Also, he has come under fire and criticism from some places for his flamboyant and dressing style.
He has won multiple prizes for his performances. Includes, a Tony Award for his role in the Broadway musical "Kinky Boots", and an Emmy Award for his role in the television series "Pose".
Spoke about the challenges he faced in Hollywood as a gay black man. He noted that he often struggled to find roles that were not defined by his sexuality. And he felt that he had to work harder to prove his worth as an actor.
In addition to facing discrimination, Smollett also became the subject of controversy and legal trouble in 2019. Smollett was charged with disorderly conduct for allegedly filing a false police report. The police claimed that Smollett had paid two acquaintances to attack himself.
The incident and subsequent legal proceedings attracted widespread media attention. And led to questions about Smollett's credibility and the impact of the incident on the LGBTQ+ community.
Bottom line
These are just a few examples of the many talented gay actors in Hollywood and the movies that have helped make them famous.
Moreover, it should be noted that gay actors have made a great contribution to the entertainment sector. What's your thoughts about this, do share that in comment section below.