If you search for the one of the biggest taboos of India, you will find out about, LGBTQ + Community You might didn't noticed but there are many Bollywood movies that insult LGBTQ community unintentionally and sometimes intentionally for entertainment sake. So lets move forward and read about 7 Anti-LGBTQ movies in Bollywood.
7 Anti-LGBTQ movies in Bollywood
Dostana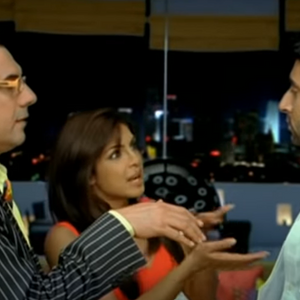 Tarun Mansukhani directed 2008's film Dostana starred Abhishek Bachchan, John Abraham, and Priyanka Chopra.
This is considered as one of the top comedy movie in the career of Abhishek Bachchan. Audiences liked the film but most of them ignored the nasty concept shown in the film about Gay individuals.
The film was just a clean and clear insult of gays as it used a gay relation to make it much more entertaining. The entire film showcased the strange and impractical behavior of the characters who don't like a gay couple. Moreover the song " Maa Da Laadla Bigad Gaya" also trying to tell that being an gay is disrespectful.
Heropanti 2
Why Bollywood always has to present these community's people either in a comical way or in dark-negative characters??
Ahmed Khan directed, Heropanti-2 has a villain who is a gay. The character was played by Nawazuddin Siddiqui opposite Tiger Shroff.
Nowadays, Tiger has a huge fanbase of 6 to 60 years aged viewers. And now, think once how badly the negative gay character can affect their perception about gays.
I didn't understand at all that what did the damage if the villain character was not gay in the film!?
Bol Bachchan
Another scrap movie about gay personality is 'Bol Bachchan' which starred Abhishek Bachchan, Ajay Devgn, and Asin. The gay character was portrayed by Abhishek Bachchan.
However, in the story, he just acted like a gay but not in reality. By transforming Abhishek Bachchan into a gay, the film portrayed him with some ridiculous characteristics like any other Bollywood film.
Why do most Bollywood directors have this conception that a 'clean-shaven look, having touching habits, weird hand gestures, and especially the chamkile-dhamkile costumes' are the go-to for creating a gay personality!!!
This film also has hand by giving wrong perception to our society about gay identity. The directors should understand that all the generations growing up by watching their movies are giving them a wrong outlook on this community.
Housefull 4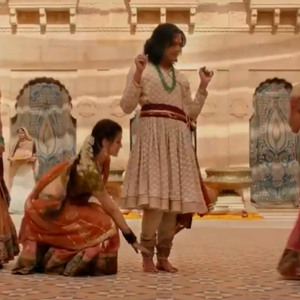 This is another film that verifies for one more time that Bollywood has a deep fascination with bringing this community unnecessarily. Here, the characters of Ritesh Deshmukh and Johnny lever are in this category.
As usual, this film also showed the same features of a gay person and some disgusting jokes.
Right, this is another most irritating thing about any commercial Bollywood film. "The meaningless crappy jokes on this community"!
But in most situations, these indecent jokes didn't make the audience laugh, rather it induces people to crack those jokes to the LGBTQ community in real-life.
Kal Ho Na Ho
'Kal Ho Na Ho' is one of the eminent romantic Bollywood films of the decade. But if you notice once, this film too indicates this type of stupidity.
Remember the scenes where 'Kantaban' becomes so much anxious by seeing Rohit and Aman together. Yes, here Kantaban was an 'homophobic'.
Apna Sapna Money Money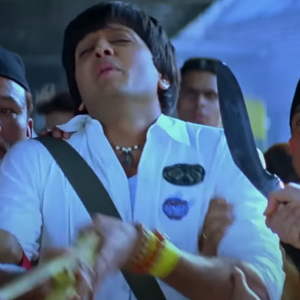 Ritesh Deshmukh starrer Apna Sapna Money Money also showed him as and in a different gender. Just same as the other films, this film also made nasty jokes about the community.
Why in most cases Bollywood haven't much to entertain its audience except by using this type of content.
Kya Kool Hai Hum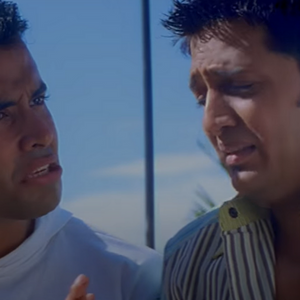 This below-average movie also use this sensitive topic as comedy material. It have nothing different from the Other films.
This was a $** comedy film disrespects the LGBTQ community irrespective of the fact that it will hurt their sentiments.
Gay fashion Designer in most of the Bollywood movies
In several movies, we often see the fashion designers or makeup artists as gay. I am not opposing that Gay can't be fashion designers, I am just trying to say that the way they portrayed gays. Like doing hand moments and wearing chamak dhamak clothes and most importantly, always flirting with males.
These are some Anti-LGBTQ movies in Bollywood. But there are uncountable movies that disrespect LGBTQ community.
If our Indian directors can bring the revolution by some tremendous like 3 Idiots, Toilet, Dangal, and Padman; why they don't try to change the weird perception of this topic. Respecting this community's people is not an UNCOOL thing at all, rather disrespecting and cracking jokes over them is!
Our society has much long way to go for being open-minded and having a great perception. And this can be possible usually by the cinema industry because we all know that in the Indian culture, cinema is an eminent source of knowledge.
However there are some excellent directors created movies that showcase LGBTQ community pain in their films. like; Kapoor & sons, Subh Mangal zyada Saavdhan.
We should always ask ourselves if we claim as a modern generation, why do we behave like the LGBTQ community is not a part of our society?
Let me know your answer and opinion too in the comment below.