Bollywood is one of the most successful and famous Indian film industries. But wait…. don't you think 2022 makes us think twice about it after the rise of South Indian Industry. So is really after movies like KGF, Pushpa and RRR Bollywood is finished now?
Why South Indian films are so popular?
In 2015, when people watched 'Baahubali', they remained stunned. And Baahubali was the film which that made the world understand the real potential of the Southern film Industry.
This blockbuster movie came back in 2017, when it surprised the world once again with its sequel 'Baahubali 2: The conclusion'. Director S. S. Rajamouli directed this film, which makes all the stars so desperate to work with him.
After the storm of the film, everything calms down due to the pandemic in 2020 when film industry was badly affected by Covid-19 .
Rise of South Indian cinema
During covid-19, when people were missing theatres, then OTT platforms saved us all.
Admittedly, OTT platforms are the ocean of contents without any rules and limitations. So you can, just dive into this ocean to have any kind of splendid content.
Fortunately, this was the time when the south industry did something smart by dubbing and giving subtitles to their content but Bollywood doesn't. Moreover, south movie directors start to release their works on the OTT platform.
And guess what!!
Here, the south industry walks a step ahead by providing people the chance to explore their content in any way. And this tactic works greatly!
The audience starts to love South content a lot which eventually brings the revolution in the south industry. However, Bollywood was also there in the race but lately.
Is Bollywood losing to South Indian? | Is Bollywood finished now
After all these silent competitions, the real conflict begins in 2022. And the storm of South Industry arises again!
This time, more than one film which are doing wonders with the higher collections of 1000 crores. And the 3 big names on the list are:
1. Yash's 'KGF 2'
2. Ram Charan & Jr. NTR's 'RRR'
3. Allu Arjun's 'Pushpa: The Rise'
By saying this, I do not mean that Bollywood will completely finished. Because from 90s , Bollywood eventually start to enter the crores' club one by one.
And also, the rise of South Industry doesn't indicate that the South Industry is performing well in just only recent time and not previously.
So here is the list of Bollywood movies who crossed 100 crores
Bollywood movies list that crossed 100 crore club (worldwide & domestically)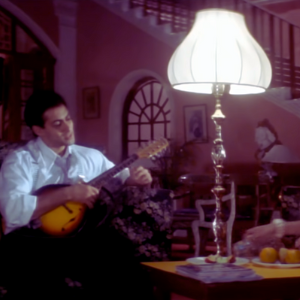 1. 1982 – Disco Dancer – 100 crore (Worldwide)
2. 1994 – Hum Aapke Hain Kaun – 200 crore (Worldwide)
3. 1995 – Dilwale Dulhania Le Jayenge – 100 crores (Worldwide)
4. 2009 3 Idiots 300 crores (Worldwide)
5. 2010 – My Name is Khan – 200 crores (Worldwide)
6. 2011 – Ra.One – 200 crores (Worldwide)
7 2013 Dhoom 3 500 crores (Worldwide)
8. 2013 Chennai Express 400 crores (Worldwide)
9. 2014 PK 600 crores (Worldwide)
10.2016 Dangal 2000 crores (Worldwide)
As you can see, most of the films on the list are blockbusters and not a remake of South Indian films.
But still, there are numerous superhit numbers which are remakes of South films and earned in crores such as:
1. Salman Khan's 'Wanted' (2009) – Mahesh Babu's 'Pokiri' (2006)
2. Salman Khan's 'Ready' (2011) – Ram pothineni's 'Ready' (2008)
3. Salman Khan's 'Judwaa' (1994) – Nagarjuna's 'Hello Brother' (1994)
4. Salman Khan's 'Bodyguard' (2011) – Dileep's 'Bodyguard' (2010)
5. Aamir Khan's 'Ghajini' (2008) – Surya's 'Ghajini' (2005)
6. Akshay Kumar's 'Rowdy Rathore' (2012) – Ravi Teja's 'Vikramarkudu' (2006)
7. Ajay Devgan 'Singham' (2011) – Suriya's 'Singam' (2010)
8. Salman Khan's 'Tere Naam' (2003) – Vikram's 'Sethu' (1999)
9. Akshay Kumar 'De Dana Dan' (2009) – Dileep's 'Vettam' (2004)
10. Ajay Devgan 'Son of Sardaar' (2012) – Sunil Varma's 'Maryada Ramanna' (2011) and so on.
Earlier, audiences were not so concerned about a remake or original content, they just wanted to be entertained. But now, it is not the scene at all.
Following these, if we consider Bollywood movies in 2022, I must say that the situation is terrible! Because till now many big Bollywood stars failed miserably with their films. The list of flop films are as follows
2022 Flop Movies in Bollywood
1. Deepika Padukone's 'Gehraiyaan'
2. Akshay Kumar's 'Bachchan Pandey'
3. John Abraham 'Attack: Part 1'
4. Shahid Kapoor 'Jersey' (also remake of Telugu film 'Jersey')
5. Ajay Devgan's 'Runway 34'
6. Tiger Shroff 'Heropanti 2'
7. Ranveer Singh's 'Jayesh Bhai Jordar'
8. Kangana Ranaut's 'Dhaakad'
9. Ayushmann Khurrana's 'Anek'
10. Akshay Kumar's 'Samrat Prithviraj'
But there are also some Bollywood movie that were hit are- 'Gangubai Kathiawadi', 'The Kashmir Files'.
Let's see how the rest of the year goes! Because the 'Khans' are also coming up with their new films soon.
Now, all the situations of both industries are in this whole article. And this state totally allows us to think over the question again and again, is Bollywood finished now, after the rise of South Indian Industry?"
Comment down, what do you think about this!??