In the present situation, words like 'mental health', 'depression', 'suicide' are so common. And there is a misconception that people with mental health harmed others. However there are some Bollywood filmmakers that step ahead by giving good mental health movies.
We are really grateful to those filmmakers who highlight these sensitive topics in the high-packed crowd of action, comedy, and romantic movies.
Mental Health movies in Bollywood that showed mental health in real
Tamasha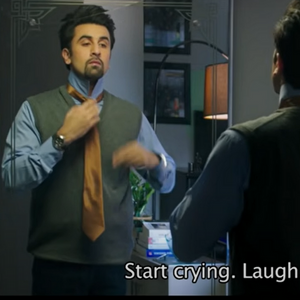 Imtiaz Ali's Underrated Bollywood movie Tamasha deserves to be the first one on the list. This film centers around a character named Ved who has 'Identity disorder'.
At first, it was shown that Ved is a lighthearted, free soul who knows to enjoy every moment of life. And on the other side, he is a punctual, disciplined, so much reserved kind of person who is doing an job as product manager. His both personalities are totally opposite.
The film went through the three stages of this character such as childhood, adolescence, and adulthood.
Each of the stages presented three different situations in his life- firstly, feeling depressed and frustrated. Secondly, struggling hard to choose between the structured career and dream life; and thirdly, overcoming his fears of expressing himself.
Chhichhore
Nitesh Tiwari directed, Chhichore is one of the most praiseworthy works of late actor Sushant Singh Rajput. The movie shows the college life of six friends and the struggles they faced for being below-average students in college.
The real message of the film was about study pressure, the tough education system, suicidal thoughts among students, and more. All these vital matters were showcased through the life of Anirudh's (Sushant) teenage son, Raghav who attempts to suicide due to failure in cracking the IIT entrance exam.
The intense pressure Raghav took to crack this exam, makes him so much depressed and afraid about not being a 'loser'. This film showcased the real scenario of every student in their academic life and also how parents should support their children in this journey.
Karthik Calling Karthik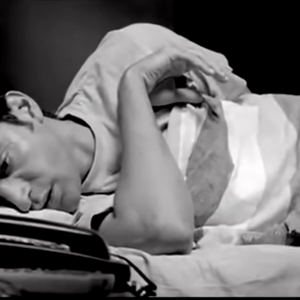 Farhan Akhtar starred, this movie is also about identity disorder. In this movie, the character of Farhan Akhtar is an introverted guy who always blames himself for the death of his brother.
Eventually, his underconfident and reserved personality becomes captured by the strong and confident personality that he always wanted to be. However, this brings several troubles in his career as well as relationships.
But with the passing time, he becomes concerned about it and contacts a psychologist with the help of his love Shonali (Deepika Padukone).
15 Park Avenue
This national award-winning film by eminent director, Aparna Sen is such a gem in this genre. The film portrays the life of a middle-aged woman, Meethi who is suffering from schizophrenia.
Meethi imagines that she is a married woman with five children. Her elder sister Anu and mother take care of her and strives very hard to maintain her.
This film highlights the real struggles faced by schizophrenia patients and their families.
Black
Although we always used to learn different subjects from several teachers, our relations with them are very much strong. But what about if a teacher teaches his student how to live life against countless barriers!! Then, how strong the relationship between the teacher and student could be!
Sanjay Leela Bhansali's this gem highlights the firm relationship of a deafblind student, Michelle with her teacher, Debraj. This film won 3 national awards.
While Michelle's parents almost lost every hope, Debraj is determined to make sure that Michelle will understand things and communicate. After so many attempts, Debraj teaches her new words, and new sentences, and at last, admitted her into a graduation course.
But unfortunately, Debraj start developing Alzheimer's disease and left Michelle alone. Due to this disease, Debraj is forgetting his past and even how to talk as well.
When Michelle managed to complete her graduation, she went to meet Debraj and introduce Debraj to the word 'water' by touching the rain drops.
'Water' was the first word that Debraj taught Michelle. 'Black' was the most emotional and heart-touching movie I have ever seen in my life.
Barfi
This film beautifully explains how two disabled people can be each other's strength and support which makes them enough strong to live life together. The film has a beautiful storyline that shows how a perfectly normal human being can not feel the pain of a disabled person.
Here Priyanka Chopra as Jhilmil is an autism patient and Ranbir Kapoor as Barfi is a deaf and mute guy, whereas Ileana D'Cruz as Shruti is a completely normal person. The sweet love complications between these three can definitely touch anyone's heart.
The film witnessed many situations faced by disabled persons and mentally ill persons.
Taare Zameen Par
Taare Zameen Par is one of the best movies of Aamir Khan. This film narrates how some parents become so harsh on their children for the sake of 'good grades', without knowing about their child's mental state at all!
The film tells the story of 8 years old Ishaan (Darsheel safary) who suffers from dyslexia, which lead him difficulties to remember letters. As usual, this matter totally ignored by his parents, while Ishaan's drawing teacher Ram (Aamir Khan) supports him to overcome this.
This film gives a strong message to every parent out there to try to understand their children and their difficulties. And not just impose responsibilities to do excellent results in exams.
Heroine
This film describes the ultimate childhood trauma and bipolar disorder of a famous Bollywood actress Mahi Arora.
Mahi's childhood traumas, industry and popularity pressure eventually make her depressed as well as frustrated. And being unable to cope with it, she destroys her career miserably.
At last, the film shows how she discovers herself and gets over it.
Furthermore, there are some other prominent mental health movies, that did justice to this sensible topic about mental health. Those are 'Dear Zindagi', 'Woh Lamhe', 'Anjana Anjani' and 'My Name Is Khan.
So these are some best movies on mental health. If you find out about more such movies don't hesitate to share your thoughts in comment section
Our society has progressed much better than the past regarding being open-minded to mental health, but still, a long way to go. And as a responsible youth, it is also our responsibility to take care of our mental health just like our physical health.
And most importantly, we must remember that "Suicide is not the right way to solve or end any certain problem". Every problem have a solution.
Do you think, there is enough awareness about mental health in our society or not? Do share your thoughts on this topic.