You all know about Sushant Singh Rajput. Today is his first death anniversary. Let us remember him one more time. And know the struggles he went through in his whole life journey. Know about Sushant Singh Rajput Family and death reasons.
Sushant Singh Rajput Family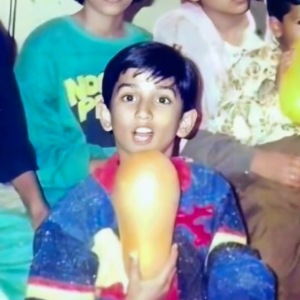 Sushant Singh Rajput came from a middle-class family. He was born in Bihar, Pune on 21st January 1986 in a Rajput family.
Sushant was born in his village but shifted to Patna and completed his studies. His father's name is Krishna Kumar Singh and he was a Technical Officer in Bihar state handloom.
Her mother was a housewife and died due to a brain hemorrhage when Sushant was only 16 years old.
He feel alone when her mother died as he was very close to his mother. He has four sisters Shweta, Rani, Meetu, and Priyanka.
Rajput was so a brilliant student at his school. After the death of his mother, he with his family shifted to Delhi from Patna.
He completed the rest of his studies in Delhi. Sushant was a guy who doesn't want to bother anyone so he do all his works alone.
He gained the seventh rank in an entrance exam of engineering and took admission to Delhi college of engineering (now Delhi Technological University). for a BTech in mechanical.
When he was pursuing his BTech degree he was attracted towards dance and joined Shiamak Davar's dance classes. And more than studies he totally focused on dance.
And even get a chance to become a background dancer behind superstars. Because of his dance he get an offer for the commonwealth games in 2016.
He took permission from his father and he supported him. In this commonwealth games, he got the chance to dance behind Aishwarya Rai. He later join a theatre and started loving acting also.
Sushant singh Tv serial
One day a casting director of Balaji film saw him performing and offer him to do the show "Kis Desh Mein hai meraa Dil" as a supporting cast. He agreed and for acting, he left his engineering in between.
But, the show was postpond and Sushant had nothing to do. So he started taking coaching classes and earned a little bit of money. Later, the shooting started and after seeing his acting on the show, Ekta Kapoor cast him in her new show "Pavita Rishta.
Where he paired with actress Ankita Lokhande. The audience loved his character of "Manav". And from this show, he gained a lot of fan following.
Sushant singh Rajput movies
And after the show, he did a film-making course but left it because he get the offer for the movie "Kai Po Che".
The movie was a super hit and he started building his career in the Bollywood industry.
In 2014, he did the small role of a Pakistani boy in the movie P.K. He didn't charge any penny because it was honored and big thing for him to be cast in Rajkumar Hirani's movie.
He then seen in Byomkesh Bakshi as the title character. However the movie did average business but he get appreciation for his character.
In 2016, he cast in movie MS Dhoni and for this role he did very hardwork for nearly 19 months. He copy each and every detail of Mahendra Singh Dhoni. So that he can portray his character perfectly.
In 2017, he did Raabta movie although it was an average movie but close to his heart. Because his father liked this movie.
In 2018, he paired with Sara Ali Khan in Kedarnath. But all the focus diverted to Sara ali rather than his amazing performance. Which disappoint him alot.
In the year 2019 he did movies like Sonchiraiya, Drive and Chhichhore. In which Chhichhore was the super hit. After this he did movie "Dil bechara" which released after his death.
Sushant Singh girlfriend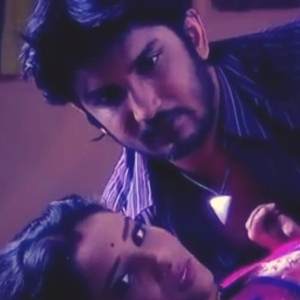 During the show "Pavitra Rishta" he came close with his co-star Ankita lockhande. They spotted together many times. But they didn't hide this relation and accepted in front of media that they are together. And were planning to marry. But after some personal issues they separated.
When he was doing Raabta movie he came close to Kriti Sanon. But they both didn't accept this in front of media and called this only a good bonding and friendship. And even after breakup they were very good friends.
After Kriti he came in relationship with Jalebi actress Rhea Chakraborty.
Sushant Singh Rajput death
Sushant Singh Rajput found dead on 14th June in his apartment in Bandra, Mumbai. He was found hanging with his ceiling fan.
According to the report he suicide because he was in depression for so many days. But Sushant Singh Rajput family and fans denied it and called it a murder. Because he was strong boy and faced lots of struggles in his life.
Public started blaming Star kids and Rhea for his death. Because star cast get more attention and work than a normal actor who has no family background.
People started boycotting Bollywood and Nepotism kids. Many news claimed that Rhea gave drugs to Sushant and wanted that his suitation become worse.
After such an big protest by public. Police reinvestigated his case and also arrested Rhea Chakraborty as EDI found that a big amount of money transferred from Sushant's account to Rhea.
This case also opened drug cases and many celebrity also come into the eyes of police.
Sushant Singh Rajput unknown facts
What are some unknown facts about Himanshi khurana.
Sushant love to gaze stars and always posted the pictures on his social media accounts.
He used to write a diary in which he used to write his own experience of life. Rajput wrote that Ankita was a girl whom I can never forget because she supported me in my struggling days and never leave me alone.
Sushant wanted to become a pilot and was deciding to create a movie name "Chanda Mama dur ke". For this he even go to NASA in 2018.
He was book lover that's why he had nice collections of books in his Bandra house.
After the death of SSR, 14, June is now celebrated as Anti-nepotism day.
A biopic also in process which will show the life journey and death of Sushant.
Recently, Siddhant pathani who was his flatmate got arrested in drug case. Hope Sushant get justice and the main culprit caught as soon as possible. And his family and fans get proper peace.
What do you think about Sushant case. Share your thoughts in the comment section.