Katrina kaif is an established actress in the Bollywood industry. Now her younger sister Isabelle Kaif is also trying to step her foot into Bollywood. Some of her movies have already been released and some are yet to release.
Bollywood actor Ahan Shetty's early life.
Do you know her parents didn't allow Isabelle to work in the film industry but because of Katrina's persuading power they said yes? Know such amazing facts about this younger sister of B-town barbie doll.
Isabelle Kaif family, early life
Kaif was born on 6th January 1991 in Hong Kong at Mohammed Kaif who is a businessman and Suzanne Turquotte who is a lawyer and charity worker.
She loves dancing very much. Kaif started her modeling career at the age of 14 years.
She also received training for acting from Lee Strasberg for 4 years. She completed her college degree from Alliant International University, San Francisco.
Isabelle has 6 siblings (Sonia Turcotte, Katrina Kaif, Michael Duran, Christine Raphael Duran Spencer, Natacha Turcotte. In which Isabelle is 8 years younger than Katrina.
She is half Kashmiri (father side) and half British (mother side). She grew up in China, France, and other European countries. And at last, settled in London.
Talking about the love life of Isabelle- currently, she is single but she was in a relationship earlier. But there is not much information about his boyfriend because Kaif put her personal life very private.
Acting career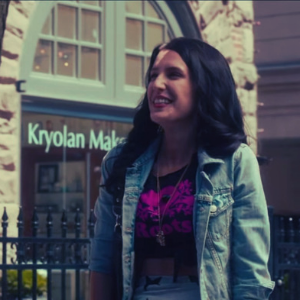 Isabelle's parents were not ready for her acting career. They wanted her to focus on her studies and do a regular and secure job. But Katrina tells them to give it a chance to Isabelle. Because she loves acting and wanted to grow in this field.
Isabelle started her career in an Indo-Canadian movie Dr. Cabbie (Romantic comedy). This movie is produced by actor Salman Khan. And she did a small role in it.
She later appeared in the movie "Time to dance" opposite Sooraj Pancholi. This is a dance-based movie release on 12, March 2021. The movie did a very bad job. And was a big flop.
Isabelle Kaif upcoming movie
There is a total of 2 movies are in queue to release first is "Kwatha" in which she paired with Ayush Sharma. This movie is directed by Karan Latin and the movie is inspired by true events that happen in the army field. This movie is all set to release on 4, December 2021.
The next movie is Suswawagatam Khushaamadeed starrer Fukrey actor Pulkit Samrat. This movie's release date is still not confirmed.
All the best to Isabelle for her acting career.
We talked about Isabel kaif so far but what about other siblings of Katrina kaif? what they are doing now and is there is any planning of them to enter into the Bollywood industry?
Let's know little bit about Christine Raphael Duran spencer
Christine Raphael Duran spencer is one of the siblings of Isabel and Katrina kaif
Christine Raphael Duran spencer is 40 years old and married to Nat Spencer and she is a housewife. Her favorite Bollywood actors are Aamir Khan and Salman Khan and her favorite Bollywood actresses are Katrina kaif and Priyanka Chopra.
Christine Raphael Duran spencer is very calm in nature and she is the third child in the family.
And btw do you know she likes Katrina and Salman's movie "Bharat".
And talk about her Bollywood career then there is no news about her Bollywood debut till now.
Now let's know a little bit about Michael kaif
Michael kaif/ Sebastien Laurent Michel is the brother of Katrina and Isabel Kaif. He is currently 43 years old. His favorite actors are Sharukh khan and Katrina kaif. Michael kaif is the second child of his family and he is an furniture designer and he also likes to travel.
And he also has no chance to enter into bollywood industry.
And like these two sibling none of her siblings have any planning to enter in bollywood industry.
Do you know any more information about Katrina kaif's siblings? Please tell me in the comment.