Bollywood time to time releases war movies and today's released Shershaah is also an war movie. But this movie is an special one because it will focus on an army officer and his contribution to our country. Let's know about Shershaah movie rating and is it a good movie which deserves your time or not?
Even if you are not fond of army life or these kind of movies but I am sure you heard about Kargil war and about Vikram Batra. Vikram is famous for his dialogue "Yeh Dil maange more" . The movie is about him and how he fought till his last breath.
Shershaah movie rating, story
Movie opens with Vikram's brother Vishal Batra. He is telling about the bravery of his brother. From childhood Vikram had interest in Army. This interest developed when he used to watch a show on DD national which is based about army. So in 1996 he decided to join an Army institute.
Why Vishal Batra said Sidharth is the best choice for shershaah?
At the age of 23 he appointed as leftenant in 13 battalion. For his bravery many people adressed him as "Shershaah".
Acting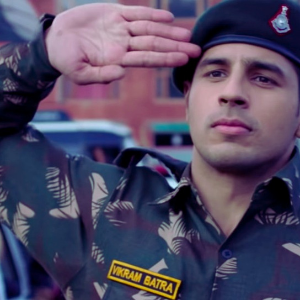 After choosing some ordinary films, Sidharth took this amazing war film and put his all efforts in it. Whether it's in action, emotions or romantic scene he did all his work very perfectly.
No doubt it's his best performance ever. And definitely his fan following will increase. And this movie will turn out good for his career.
Kiara Advani played the role of Batra's girlfriend Dimple. She also put all her efforts whatever her character demanded. Even though her role was small but she did full justice with her role.
Other actors also did their job very well.
See full star cast details of Shershaah.
Direction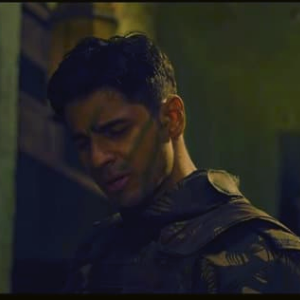 Vishnu vardhan who was earlier directed many tamil movie directed Shershaah. You will feel bored when the movie starts but after sometime you will start feeling a connection. And till last you will want to know about more and more.
Every war scene is picturised very perfectly and audience will get goose bumps in every fight scene. The movie have every emotion which a war movie needed.
Background music is great and not any of the song is putted forcefully. Because director may think to focus on the actions and emotions rather than songs. And he succeeded.
There is a balance between Vikram's army and personal life and there is not any over dramatic scenes like other movies.
Dialogues are literally amazing and create a mood of patriotism.
Shershaah movie rating and is it worth watching?
You already know who Vikram Batra is and what will happen in last. But the movie will also show such chapter of his life which you never heard before. And you will definitely love to watch this movie and get to know about his life and what he did for country.
Shershaah movie rating:- 3.5/5