When someone is famous then along with fame they also invite controversy. Their personal life will not be personal. And small details of them become the hot topic for media. So here comes the top ten Bollywood Indian Celebrities who faced the biggest controversy which later become the favorite for memers.
Bollywood Indian Celebrities- Alia Bhatt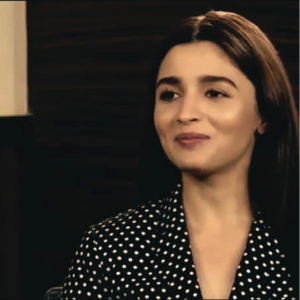 Apart from she is the star kid with less talent, she also faced criticism for her lack of sense of humor. The proof showed in Karan Johar's so-called show. In this, she is asked about the President of India and she answered Prithviraj Chauhan.
Not only in this show but in many interviews she answered in a dumb way many times.
And after the sudden demise of Sushant Singh Rajput, her old interview got viral (again of Koffee with Karan) when she said who is Sushant Singh Rajput.
The public trolled her when she show condolence for Sushant and the public criticise her for fake sympathy.
Some unfolded pages of Sushant Singh Rajput.
Bollywood Indian Celebrities- Sonam Kapoor
Sonam Kapoor is always been a target. Especially after Sushant's case. She always is criticized for her fake accent and too much arrogance.
Many times she was been a target because of her fashion sense. Although she has been a fashion queen and many people thought she has a great fashion sense. But she also faced fashion blunders a lot of times.
She was criticized when she responds to trollers who said you had not done any struggle to enter into the Bollywood industry as her father is Anil Kapoor. She responded I am privileged and it's my good Karma to be born as Anil Kapoor's daughter.
People were very angry because of this response because instead of accepting the truth that it was easy for her to enter into the Bollywood industry she said this. And she is trying to say that people who have no filmy background did bad karma.
Tony Kakkar
No doubt Tony Kakkar sings well but when comes to lyrics he messed it up. The public always trolled him for not having any creativity in his songs. Because all his songs seem the same with a different name.
Rhea Chakraborty
Chakraborty was not so famous face before Shushant's death. People blamed her for all wrong that happened with Sushant. She had been accused of manipulating Sushant.
And in between this, Rhea's pic with Mahesh Bhatt got viral which did the work of adding butter oil to the flame.
And after this whatever she does, the public sees her with suspicious eyes.
Karan Johar
Karan Johar is always trolled because he always cast a star kid instead of a fresh face in his movies. And he is also in controversy because of his bitching platform named "Koffee with Karan".
Rakhi Sawant
Rakhi doesn't want any introduction. Everyone is familiar with her face because she always does silly things which makes her the hot topic. And I can't point to any one incident as proof because they are too many.
By the way, can you tell me which one you think is the most controversial thing Rakhi did to date?
Neha Dhupia
"It's her choice" Neha didn't know that she had to pay for saying these three simple words.
I hope you didn't forget the Roadies incident? If yes then let me remind you all about this.
One of the contestants of this show said that he slapped her ex GF because she cheated on him with 5 boys. So in reply, Neha said that it's her choice and whatever she did was not her fault. Neha added that it's your mistake that you slap her.
After this, she was badly criticized by the public as they called her fake feminism.
After some days she opened up and said that my reply has been misrepresented and I never stood by cheating I only stood for violence.
Ananya Pandey
Here is the struggler that comes on my list. Yes, you get it right I am talking about the incident when she said she did struggle to be in this film industry.
Because everybody knows how her acting is. And from which movie she debut.
Bollywood Indian Celebrities-Ranveer singh
Mainly he is been the center of attraction because of his weird dressing sense. But there are many other things for which he was been badly criticized. First when his name came in the drug case.
And another one when he said that he is poor "his family can't afford to visit expensive places. They only go to US and Goa many times where his known lived. Dear God, I want to become poor just like Ranveer.
Kangana Ranaut
Because of Kangana's bold statement, she always remains in the news.
But do you know once she said that she is the first and only female actor who did action sequences in her movies? Like seriously? Then what did Priyanka Chopra do in Mary Kom and Katrina Kaif in Tiger Zinda he?
Do you have any other incident in mind that you think is the most controversial one? And which celeb has the track record of being in controversy every time? Do share with me.