Those who were eagerly waiting for Akshay Kumar– Manushi Chillar starrer historical movie Prithviraj Chauhan or Samrat Prithviraj, here is the review of Samrat Prithviraj for you.
Let's know whether the movie stood up the expectation of audiences or not. 
Prithviraj chauhan story | Samrat Prithviraj movie review
The movie begins with the scene where Prithviraj is imprisoned by Ghori and is challenged by the latter to fight with the lions.
The next scene shows bold Prithviraj Chauhan, the king of Ajmer in the late 12th century. And his bravery, along with kindness which earned him a reputation.
Mir Hussein (ruler of the Ghazni dynasty and Mohammad Ghori's brother) fell in love with Mohammed Ghori's mistress, Chitralekha, and eloped with her. Mohammed Ghori decide to kill Mir Hussein. And as a result, Mir Hussein seek assistance of Prithviraj Chauhan.
Meanwhile, Prithviraj Chauhan falls in love with the princess of Kannauj, Sanyogita. Despite the fact that they have never met.
Cast of Prithviraj Chauhan
Akshay Kumar as Samrat Prithviraj
Manushi Chillar as the Princess of Kannauj
Sonu Sood as Poet, Chand Bardai
Sanjay Dutt plays Kaka Kanha.
Manav Vij, as Mohammad Ghori
Ashutosh Rana as King of Kannauj
Sakshi Tanwar, as Queen of Kannauj 
Acting
Like in earlier movies of Akshay Kumar, he tried his best to fit into the role but failed due to his Punjabi accent and body language as needed for this bold role.
Miss World Manushi has debuted with this movie and have lot of potential but in this movie, she lacks many times for role of Sanyogita. Honestly speaking, she's expressionless in some scenes. However, she might do better in upcoming movies. Therefore, we can't judge her with her first movie only.
Sanjay Dutt always, performed well. He added humour to the film. 
Sonu Sood acted very well as a loyal poet in Prithviraj's court.
Ashutosh Rana, Sakshi Tanwar, and other actors played their roles well. 
Samrat Prithviraj Direction 
The director, Chandraprakash Dwivedi's film, Samrat Prithviraj is based on poet Chand Bardai's "Prithviraj Raso." Moreover, the movie is produced by Yash Raj Films. 
The director concentrated on the reality that when personal matters become political then they have far-reaching implications.
Moreover, the focus is more on women's empowerment in the film and not on the wars between Prithviraj and Ghori. 
Is Prithviraj Chauhan worth watching?  | Samrat Prithviraj movie review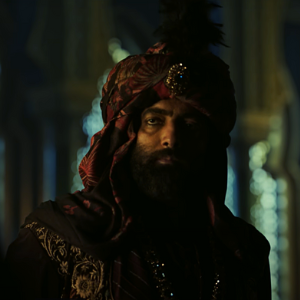 If you're a lover of historical action movies, you can definitely give it a go. 
However, the film lacks in several aspects. Firstly, as a high-budget film (approx. 250 crores), the VFX could have been better. 
The film feels rushed. The scenes were moving fast. Apart from that, there's an absence of action and violence in the battles.
Akshay's performance as a brave king of India disappoint his fans. 
Even Manav Vij doesn't seem to be fit for the role of Mohammad Ghori.
In the middle of the film, viewers may get bored. Only the beginning scene has the vibe of Prithviraj's bravery and gave goosebumps. 
Overall, it is a family movie with average entertainment.
Rating- 2.5/5
What's your thoughts about Samrat Prithviraj? Share your review in the comment section below.