Blog update:- 5/09/2022
I think you already heard the name of Manushi chillar. She is the girl who made India proud by winning the miss world pageant. Let's discuss Manushi chillar biography and her upcoming Bollywood movies.
Do you know she was an MBBS aspirant? A question arises that if she was pursuing MBBS then why did she choose to be part of a beauty pageant?
Manushi chillar Biography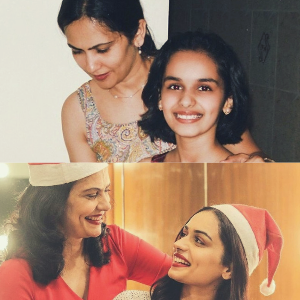 Manushi was born on 14, May 1997 in Haryana to a middle-class family. Where studies are on top priority.
Her father Mitra Basu chillar is a scientist in DRDO (Defense research and development organization). And her mother Neelam chillar is department head in Neurochemistry at the Institute of human behavior and Allied sciences.
She was a brighter student in her academic days. But the passion for modeling is the reason why she steps into the modeling world.
In 2017, she represent India for Miss world pageant.
Manushi diet plan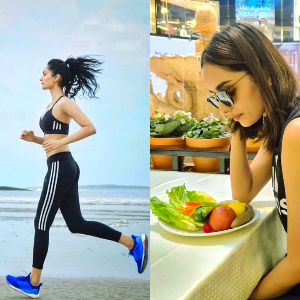 Manushi is the pride of India. As she makes us all proud by winning the Miss world trophy.
She maintained herself very well. But for this, she really does lots of hard work. Let's see what she do all her day to keep herself healthy and fit.
After waking up she always drinks a glass of warm water.
She never skips her breakfast and includes avocados, egg white, and sweet potato in her breakfast.
For lunch, she eats Roti, dal, and some salad along with it. And in the evening she consumes healthy nuts and bananas.
And dinner should be very light so she eats grilled vegetables and soup. She always eats 2-3 hours before she goes to her bed.
She keeps herself hydrated by drinking coconut water as it also helps in having glowing skin.
Some unknown facts about Manushi chillar
She knows Hindi, English, Haryanvi and Kuchipudi language.
She represent her state Haryana on femina Miss India (2017) contest and get the tag of Miss photogenic.
Once she is ask that, is surrogacy an good option and is government should banned it or not?
She replied that more than focusing on its ban, the government should focus on that nobody misuses it.
In final round of Miss world she is ask that which profession deserves highest salary.
She answered this question very beautifully she said "A mother deserves a high paying salary. Her salary doesn't count as money rather it's about love and respect.
Manushi's thought on women empowerment .
She seen in an ad of Malabar gold jewellery with Bollywood famous actress Kareena Kapoor Khan.
Manushi modelled for big brands like Bata and club factory.
Chillar won this prize after Priyanka chopra won this tag 17 years ago.
Do you know which question asked to Priyanka Chopra made her win in the Miss World pageant? Let me know in the comment section below.
Manushi chillar upcoming movies
She signed 3 film contracts with Yash Raj Films.
In which first was Prithviraj which is the biography of Chahamana dynasty king Prithviraj Chauhan.
Prithviraj is directed by Chandraprakash Dwivedi. And is already release on 3, June 2022.
After this, his next movie will be "The Great India Family".
And 3rd movie details are not disclosed.
After Prithviraj, her next movie is Theran which is expected to be released in the year 2023. The movie have John Abraham and Produce by Dinesh Vijan.
Best movies in Bollywood you can't miss to watch .
Do you know which newbie has the brightest future in the Bollywood industry?
Share with me in the comment section below.