Every country have dark secrets of past. But most of the time, uncovering truth, hated by some people especially who involve in politics. That's why, making films on any past mysterious incident is uncommon. But movies like, 'The Kashmir Files' is one of the best example of this.
In this article, I will tell you about some Bollywood movies based on several controversial past incidents like "The Kashmir files". Movies that will hit you hard.
But before I tell you about other movies like "The Kashmir files" lets discuss about the movie The Kashmir files. Ah Ah! no we can't call it movie, because its the pain of Kashmiri Pandits.
The Kashmir Files (2022)

Viivek Agnihori directed 'The Kashmir Files' is the most trending topic nowadays. After its release on 11 March, 2022, in 2 weeks, this film enters into the '200 crores club'.

The film is based on the '1990 Exodus of Kashmiri Pandits' from Kashmir.
The film portray the ultimate truth, for which Kashmiri Pandits forced to leave Kashmir.

There are also many rumors regarding the reason behind the exodus and the uncountable murders of Pandits. And the film points out all the improper details of the rumors.

This film is just a must-watch film for everyone. You will feel the pain of Kashmiri Pandits. And their struggles to be alive in their own country will make everyone cry.
And you have one more reason to watch this movie, that is Anupam Kher. Its looking like he is living his character. Its seems like all his pain is real rather an acting. Most probably because he is Kashmiri Pandit itself or whatever the reason is, but he had done fascinating job.
So now lets discuss movies that showcased truth like "The Kashmir Files".
Movies like The Kashmir Files- The Tashkent Files – Who Killed Shastri? (2019)
At the top in my list, 'The Tashkent Files' is a mind blowing presentation by director Vivek Agnihotri. The Tashkent Files' is a highly controversial movie.
This film has some excellent actors like Pankaj Tripathi, Mithun Chakraborty, Naseeruddin Shah, Mandira Bedi, Vinay Pathak, Rajesh Sharma and many more.
The film is based on the mysterious death of the second prime minister of India, Lal Bahadur Shastri.
This political drama released on 12 April, 2019 but didn't get so much attention.
As we all know, the destructive India-Pakistan War in 1965 ended because of the peace agreement between the two countries. And on 10 January, 1966, this agreement signed by Lal Bahadur Shastri (PM of India) and Muhammad Ayub Khan (President of Pakistan) in Tashkent of Uzbekistan.
(The film is titled, according to the location where the agreement is signed which is 'Tashkent'.)
But unfortunately, Shahtri's death news came on next day (11 January, 1966).
According to the reports, the cause of the Shastri's death was Cardiac arrest. Though Shastri's family disagree with this report. They believe that Shastri was poisoned.
Coincidence or Pre-planned murder? This question, is still unanswered till now.
If you loved Vivek Agnihotri's work in "The Kashmir files" there is a very big chance you will also love his work in this movie as well.
Article 15 (2019)
Director Anubhav Jain presents 'Article !5' is not based on any specific incident. This film showcases the glimpses of real-life cases regarding non-acceptance of Article 15 of the Indian Constitution.
The Article 15 in the Indian Constitution is about the prohibition of discrimination regarding religion, caste, sex, place of birth. Despite this article 15 constitution, uncountable crimes regarding these prohibitions take place every single day.
The story of the movie is about a fearless police officer who tries his best to stop crimes considering the caste-based discrimination.
Ayushmann Khurrana gives a wonderful performance as a police officer.
The film also got appreciation because of its realistic storyline and Ayushman's acting.
31st October (2015) , Punjab 1984 (2014)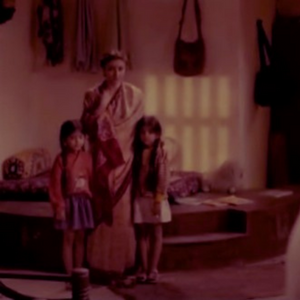 Both the films, Shivaji Lotan Patil directed '31st October' and Anurag Singh directed 'Punjab 1984' has showcased same incident.
The time period was during the terrible Sikh riots after the assassination of Former prime minister Indira Gandhi.
The film '31st October' shows the ultimate complications and difficulties faced by a Sikh family.
And the film 'Punjab 1984' shows a mother's search for her beloved son who is involved in this riot. It represents the determination and love-affection of a mother for her child, and how can she cross any limits to save her child.
Both the film presented effectively. By bearing in the mind about the actual situation and condition of the Sikh community people.  
Movies like The Kashmir Files- BLACK FRIDAY
Written & directed by Anurag Kashyap. This movie took inspiration from a book by Hussain Zaidi. Hussain wrote in his book about 1993 Mumbai Bomb blast.
These are some novel Based movies you are unaware of
This movie faced high controversy because of some political reason, as it showcased the darkest secrets of Mumbai bomb blast.
This movie meant to be release in the year 2004, but get banned for almost 4 years.
If you want to watch this movie now, then you can watch it from OTT platform Netflix.
Buddha in a Traffic Jam (2016)
This film is an autobiographical movie based on the life of its director Vivek Agnihotri.
Anupam Kher, Arunoday Singh, Mahie Gill Anchal Dwivedi, and Pallavi Joshi played several roles in this movie.
The director tries to lift up the subject of corruption and politics from the perspective of academics. He showed that, how corruption and politics effect the education system of our country.
Movies like The Kashmir Files– Gumnaami (2019)
The last movie in my list is Srijit Mukherji directed 'Gumnaami'.
This film is based on one of the biggest unsolved mystery of India, 'The existence or death of Netaji Subhas Chandra Bose'.
This is an Tollywood film (Bengali language-based industry), which later dubbed in Hindi language. Therefore, I put this name in last of my list. And since its an must watch movie, so I added this movie in my list.
Actors like Prosenjit Chatterjee, Anirban Bhattacharya, Tanusree Chakraborty played the lead role in the movie.
The story centers around a journalist, Chandrachur Dhar, who goes too deep in Netaji's death investigation.
This film tried to explain some unseen perspectives of Netaji's death and his disappearance.
The performances of Actor Prosenjit Chatterjee as Netaji and Anirban Bhattacharya as the passionate journalist is just awesome and tremendous.
Director Srijit Chatterjee create one character, 'Chandrachur Ghose' , who is inspired by two real personalities named Chandrachur Ghose and Anuj Dhar. These two personalities are the most eminent researchers on Netaji Subhas and his life.
Every film from this list are the jewels of Indian Cinema Industry. Everyone should watch these films. Because Cinema not only entertain you sometimes it can educate you also.
Maybe, this films couldn't do a huge business or be the hit in box office vastly, but they are wealthy with valuable contents.
Movies that could get more appreciation but couldn't get because of its ending.
I can assure you that, not a single film of this genre will make you feel bore or unsatisfied. What do you think about these movies? Drop your valuable thoughts.
And, if you have some more film based on true events relevant to this, don't forget to mention that.