Actors give the biggest contribution in a successful movie. If actors perform bad, it can ruin the whole movie. Then there will be no point to discuss, if the story or direction is good or not. Bollywood also have many movies that get ruined mostly by bad acting.
So I prepared the list of movies that could get little more appreciation if the actors did good performance.
Neerja (2016)- Movies ruined by acting
I would like to start this list with Ram Madhvani directed 'Neerja'. This film is based on a true incident of a fight hijacking. The lead role in the movie is played by Sonam Kapoor.
The movie is centered around a 22-year-old flight attendant, Neerja Bhanot. She is an unhappy married woman who is involved in often arguments with her family because of her airhostess job.
One day Neerja broads a flight named Pan Am 73 which takes off from C.S.M. International Airport. Meanwhile, everyone gets to know that that flight is about to hijack by Palestinian terrorists in Karachi.
As per the news, the flight gets hijacked. But, when Neerja informs this to cockpits, but, three pilots escape instead of helping.
This causes the flight to lose control. And everyone in the flight starts to panic. Only, Neerja cold-headedly manages everything and let the passengers out of the flight from the exit door.
And at last, when the terrorists were going to shoot three young children, Neerja bravely shield them. But unfortunately got killed by three shots by terrorists.
Although the film and the actors get awards for this wonderful movie, but nevertheless some where you will definitely feel the average performance of Sonam Kapoor. She was unable to connect the pain and struggle of Neerja Bhanot.
But if you will focus on the other aspects rather then the acting you will definitely love this movie.
Gunjan Saxena: the Kargil Girl (2020)- Good movies ruined by acting
Gunjan Saxena' is directed by Sharan Sharma. This film has Janhvi Kapoor, the newcomer of Bollywood as the main lead.
This film is about Gunjan Saxena, one of the brave girl of our country India. Gunjan Saxena is an aspiring pilot who is determine to fight with every complications just for being a pilot.
She has two hurdles against being a pilot- One is her less height of 1 cm and the another one is being overweighed of 7 kg. Other than these, she also faces many societal barriers on being a 'female pilot'.
But despite all these obstacles, she made her dream come true and serves our country for several years as pilot and especially in the Kargil War.
In this film, Pankaj Tripathi played a excellent role of Gunjan's father. But in my opinion, Janhvi Kapoor can makes this film more decent with some extra efforts in her performance.
Talk about emotional scene and any bravery scene she gave only single expression in every situation.
And just like Neerja this movie's lead cast was not good at all.
Mela (2002)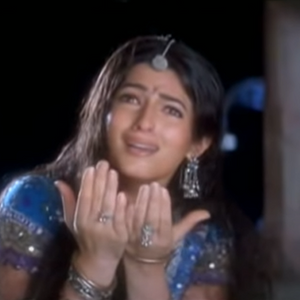 Dharmesh Darshan directed 'Mela' is one of the flop films in the period of 20s. It is also considered a bad page in the film career of Twinkle Khanna and Amir khan (who were the leads in the film).
This film is a total mixture of Romance-Comedy-Action-Drama and much more. Honestly, it is the mixture of one more thing added over these is of 'Poor Acting'.
The story of the film is too long and puzzling, so I think it will be best to not describing the story at all.
In my opinion, the actors of the film did not only did poor acting, but also overacting.
Cash (2007)
'Cash' is one of the action thieves related movies of Bollywood like 'Dhoom' series. As much the 'Dhoom' series is super hit, this film is super flop.
This film had a bucket full of stars like Ajay Devgn, Suniel Shetty, Shamita Shetty, Zayed Khan, Esha Deol, Dia Mirza, Ayesha Tikia, Boman Irani, Arjun Rampal, Riteish Deshmukh and many more. But nevertheless it can't make to be a hit mainly because of the terrible acting by every actors.
Hello (2008)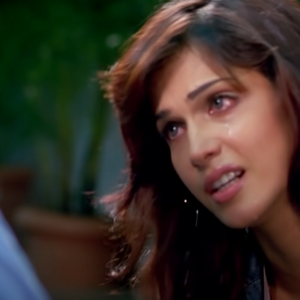 Salman Khan, Sharman Joshi, Isha Koppikar, Katrina Kaif, Arbaaz Khan, Sharat Saxena, Dilip Tahil, Amrita Arora, Gul Panag and many more artist played several roles in the film.
The film is based on a group of employees in a call center. Everyone of the group are facing uncountable personal problems. Moreover, they are frustrated for those endless calls at their job.
But story brings some twist when they get a strange call from a anonymous caller. The caller gives them a proposal to change their stressful life to a prosperous and comfortable life.
Atul Agnihotri directed and Salman Khan casted this film is a adaption from a book of Chetan Bhagat called 'One Night at the Call Centre'.
The story of the film is quite good and unique from any other Bollywood movies. But the performance of the actors was the main villain. And apart from acting, the presentation was not quite well.
And if really want to watch this movie to see the unique concept, then better read the novel. That would be more helpful for you.
Fight Club: Members only (2006)
It is also one of the movie among all poor rated Bollywood movies till now. This film is directed by Vikram Chopra.
This film is about four friends (played by Zayed Khan, Dino Moreo, Ritesh Deshmukh, Aashish Chaudhary) who decide to start a underground club. The club will be the place where youngsters can fight and can earn money.
At start, their plan became successful and they start to earn a crazy amount of money from this business. But the movie get some spices, when a planned murder takes place in their club.
And unfortunately, these four guys badly charged in the murder case.
Talking about the acting then I am speechless. First I am not understanding that is director forget to retake the scene if the performance is not in the point or not?
By seeing the performance of actors I don't think so that actors or director give any shit to improve the performance.
Mission Istaanbul (2008)- Movies ruined because of acting
This film is one of the remarkable flop movie of Vivek Oberoi. In the direction of Apoorva Lakhia, the story of the film is also not so good one.
The story starts from Vikas, a ambitious guy. Who is an journalist. His friend is murdered strangely while investigating in a terror camp.
This incident makes Vikas so curious to research about it. But in the process of researching, he finds out some hidden links between his employers and the terrorists.
Although the story of the film is average but actors' terribly poor acting transform this film as a trash only.
Rudraksh (2004)
'Rudraksh' is a science-fiction drama movie in the direction of Mani Shankar. This film has Sanjay Dutt, Sunil Shetty, Bipash Basu, and Isha Koppikar as the lead actors.
The story of the film is a bit unique.
One day an archaeological group finds a strange weapon. This weapon has a super power which can reincarnate Ravana.
This movie can be a good example of the bad acting performance of actors. The actors of the film gave terrible performance in the whole movie.
And not only acting the whole movie is problematic. From direction to illogical dialogues and scenes.
If director focused on these aspects these movie could get little more admiration .
DISCLAIMER- PLEASE IGNORE THESE MOVIES UNLESS YOUR MIND WILL BE DISTURBED FOR YEARS
These Bollywood movies are counted as biggest flops of Indian cinema history.
So, this is the short list of the Bollywood movies which is mostly ruined by poor acting. If you also know about some more Bollywood movies like these, don't forget to mention it in the comment section below.