Bollywood movies can get pull down by several causes. And most of the times, that are because of disappointing climax and bad acting in bollywood movies, and may be sometimes because of worst casting decisions in Bollywood.
Let's look at some worst casting decisions that degrade some of Bollywood movies.
Urvashi Rautela in Singh Saab The Great (2013)
The first movie I would like to start with is, Anil Sharma directed and Sunny Deol starring movie, 'Singh Saab The Great. The film stars well-known actors and actresses such as Urvashi Rautela, Amrita Rao, and Prakash Raj.
Can you guess who can be the worst choice in the cast..!!??
I think you are right. Yes, it's Urvashi Rautela. Even though Urvashi also has her fan base, but it is a fact that her acting skills need improvement.
And there are several reasons to call Urvashi the wrong casting selection. The first strong reason is as I mentioned her acting skills.
And besides this, another big reason is the age difference between her and Sunny Deol. It is seen by anyone who watched this film that there was no chemistry at all between them.
Jhanvi Kapoor in 'Gunjan Saxena: The Kargil Girl' (2020)- She is one of the worst casting decisions in Bollywood movie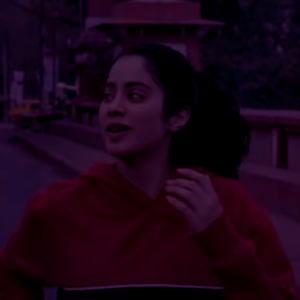 'Gunjan Saxena: The Kargil Girl' was one of the most trending films in the year 2020. But it doesn't get a huge appreciation, as countless audiences express their negative opinion about casting Janhvi Kapoor for the character of Indian Air Force Officer Gunjan Saxena. 
IAF Officer Gunjan Saxena is one of the first women pilots to fly in a combat zone. Her bravery during the Kargil War is known to the whole of India.
This bold and fearless character didn't suit Janhvi Kapoor. The film showed Gunjan Saxena's whole journey of converting her character from self-doubt to self-confidence and proudness.
Janhvi played the first portion very properly when Gunjan used to do self-doubt. But she didn't do well in the second portion, after overcoming self-doubts of Gunjan and becoming so confident.
She failed to portray the courageous side of the significant character of Gunjan Saxena. But Pankaj Tripathi compensates for this with his excellent acting.
Sharan Sharma directed this film very carefully after considering every detail. But in a nutshell, Jahnvi Kapoor fails to do justice to the character.
Jacqueline Fernandez in Kick movie (2014)
Sajid Nadiadwala directed, 'Kick' is one of the most successful movies by Salman Khan. This movie hits the box office and earned millions.
But almost all the craze and appreciation are handed over to Salman Khan only. And despite being a part of the film, the efforts of Jacqueline Fernandez were not recognized at all.
However, Randip Hooda in a crucial role and Nawazuddin Siddiqui in the negative role played well. But Jacqueline had nothing very much to do with her character.
Despite this also, Jacqueline's acting was average throughout the whole movie. You can feel the weakness in her acting all through the movie.
Katrina Kaif in 'Raajneeti' (2010)
In the direction of Prakash Jha, 'Raajneeti' is counted as an appreciable work of Ranbir Kapoor. The film is full of numerous eminent artists of Bollywood such as Ajay Devgn, Nana Patekar, Arjun Rampal, Manoj Bajpayee, and Naseeruddin Shah.
And in the actresses, there are Katrina Kaif and Sarah Thompson. But in my opinion, Katrina Kaif is the most unsuitable one in the whole cast.
From the beginning of her career, audiences used to see her mostly in commercial-type movies. But 'Raajneeti' is not a commercial film at all, rather it is a film on a sensitive and controversial topic in the world of Indian Politics.
So, she was so much unfit for the character. Most probably, she was starred opposite Ranbir Kapoor. 
Shradha Kapoor in 'Haseena Parkar' (2017)
Shraddha Kapoor is considered one of the sweetest actresses in Bollywood. We always see her playing several characters of cherished, naughty, innocent, or dramatic manners.
But the character of Haseena Parkar is something different and tough. She tried her best to portray the character as much as possible, but unfortunately, she failed.
Although the overall movie didn't get much positive review from the audience, nevertheless Shraddha Kapoor as Haseena Parkar is completely the worst casting decision.
But yes! Shraddha should get acknowledgment for choosing the daring character of Haseena Parkar as a challenge.
Imran Khan in 'Once Upon A Time In Mumbaai Doobara' (2013)
Milan Luthria's popular film series 'Once Upon A Time In Mumbai got a good response for its first part. But the second part didn't work so well.
The reason for this is several; poor storyline, acting, and many more. The casting decision of the film was also not smart.
The film features Akshay Kumar, Sonakshi Sinha, and Imran Khan. We have already seen the chemistry of Akshay Kumar and Sonakshi Sinha in their other movies.
But in this film, Sonakshi is not the opposite of Akshay Kumar, but rather Imran Khan. And Sonakshi-Imran is not adjustable as a pair at all which was already proved in this movie.
In the opinion of most of the audiences, Sonakshi seems to be older than Imran in this movie. Although the director tried to give an older and gentle look to Imran by adding a mustache.
But in reality, it didn't work, rather the appearance of Imran with a mustache was looking a little weird.
Himesh Reshammiyaa was worst casting decisions in all his Bollywood movies
Yeah, last but not the least, I seem to add this without any doubt. Honestly speaking, not only me, even most people think that Himesh Reshammiya is the worst choice in the cast of his every movie.
His several movies like 'Teraa Surroor', 'The Xpose', 'Happy Hardy and Heer' are huge flops. Every time his movies got this condition because of his film's poor storyline and his terrible acting.
Sorry if you are a big fan of Himesh, but it's fact!
No doubt, people admire him very much as a playback singer in the industry, but not as an actor. 
I hope you enjoyed this article and are able to know something more! Don't forget to comment if any of them are your favorite actor or actress.