Salman Khan is that actor whose flop films can also earns lots of profit (in terms of money). The reason is his huge fan following. However I am not his one of his crazy fans and don't wait for Diwali or Eid to watch his movies. But, here I am showing Salman Khan best movies that are worth watching.
Also read: Don't watch these movies even you are Akshay Kumar's fan .
Salman Khan best movies
Bajrangi Bhaijaan
Commercially and socially successful this film perfectly showcases the border tension between India and Pakistan.
Salman Khan personally gained many fans from this movie alone. And this is one of the few films which is regarded as the best film of Salman Khan to date despite all the cases against him.
Sultan- One of Salman Khan best movies
Released in 2016, Sultan revolves around two people who are in wrestling. The empowerment of women in sports, India in sports, and a sweet romance with turmoil in between – all these together connected the story well.
Salman Khan portrayed wrestlers' journey to victory, quite professionally, turning this film into a big hit.
Hum Saath Saath Hain-Included in Salman Khan best movies list
A classic 90's Bollywood movie with a sweet joint family as the main backdrop. Salman Khan played introvert guy Prem. This movie is considered an evergreen Bollywood movie to this day.
Judwa
A not so original Hindi movie casting two twins as the heroes. The twin's role is played by Salman Khan.
Twins Prem and Raja separated after their birth. And encounter each other after years. The two grown-up brothers bond up well to fight against their common enemy, Ratanlal aka Tiger.
Ek Tha Tiger- Top in recent Salman Khan best movies
Honesty, Salman Khan didn't do very well in this film. But, the quality script, background score, catchy music, and attention-grabbing introduction made up for that.
The love story between an Indian spy (Salman Khan) and his lover Zoya (Katrina Kaif) is portrayed with vivid emotions.
Salman Khan showcased his acting skill in the emotional scenes perfectly. 
Baghban
Are you even a true Indian if you haven't heard of this one? Whether you are a Bollywood fan or not you have probably watched bits and pieces of this film.
Once again Salman Khan played the role of a compliant and respectful young man who shows care for an elderly couple whose own children treat them as burdens.
His expressions and dialogues are impressive in this hit movie. It's a relaxing movie you can watch on a chilly, lazy Sunday evening. but of course not with your parents!!!
These things you may not realize is wrong with Amitabh Bachan's movie Baghban
Tiger Zinda Hai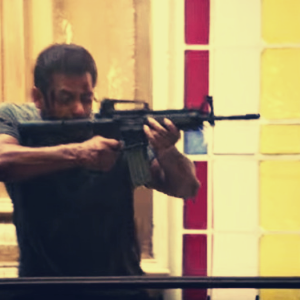 This action thriller adventure movie released in 2017 is a fair platform for Salman Khan to show his charisma as a patriotic secret agent.
He did justice to the role of a loyal agent going on a mission to rescue Indian and Pakistani nurses from a terrorist organization in Iraq.
The movie starring Katrina Kaif as the heroine was a blockbuster. And on-screen chemistry of Salman Khan and Katrina Kaif has never failed to hook the audience.
With the recent revelation of the involvement of Salman Khan in the death of Sushant Singh Rajput, many of the films he has done to date had boycotted by the audience.
However in his entire acting career undoubtedly he has acted in some of the best Bollywood films that are worth a go.
What is Salman Khan's best movie? I will leave it to you to decide. Hopefully from this list, one movie catches your eye and will be your next binge-watch.