Many people don't even realize that his/her partner is toxic. They think that they care for him/her. Here are some Bollywood movies that have toxic love.
Bollywood movies that showed Toxic love
Raanjhanaa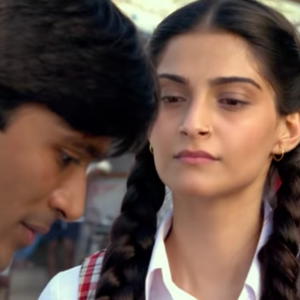 To blackmail someone to love him is the most common tactic in movies especially in Bollywood.
Although Dhanush gave his brilliant performance in this movie. But if talk about some scenes when the main hero Kundan threatens Zoya to love him. It clearly shows that he didn't respect her consent at all.
This kind of scene is quite common in movies.
Kabir Singh- Controlling love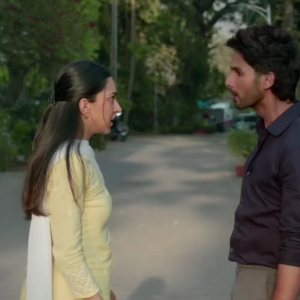 I don't understand why the majority of people loved this movie and all girls are thinking that wish they have a boyfriend like Kabir Singh. Seriously do you want a boyfriend who controls your life? Who slaps you. Or even tell you to behave in public?
Basically, he is thinking of Preeti as his own property. No, I don't want this kind of relationship "hum single hi achee"
Darr – Movie shows Toxic love
I included this movie in my list because the character Rahul. Rahul is obsessed with Kiran. He constantly stalks her and even tries to kill her husband. The movie is really awesome and the acting of Sharukh is wow.
This movie reminds me of one more Sharukh khan movie:-
Anjaam- Toxic love movies where the lover is psycho
Like Darr, this movie is also about psycho Aashiq again played by Sharukh Khan. Basically, it's a kind of psycho thriller film. It tells about a guy who got rejected by a girl named Shivani. And in rage he take revenge for it.
R…Rajkumar- Toxic love movies
One of its song already given you the hint about the movie. I know you understand which song I am mentioning, its none other than the famous song "Gandi Baat".
So even you never watched this movie, you get to know about the main agenda behind the movie. Apart from this, one of a scene when the actress slapped the hero and that hero kissed his hand while slapping is so creepy and cheap.
Devdas
Most people love this movie and its iconic dialogues. And because of its dialogues and acting, I personally didn't hate this movie.
But the most problematic thing in this movie was the character Devdas itself. Devdas behaves with paro like that she is an object. In a scene, he even gave her a scar.
Later he also take the love of chandramukhi for granted. And also insults her.
Tere Naam- Toxic love movies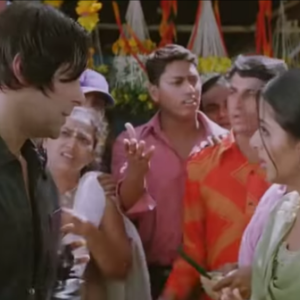 The movie is clearly praising stalking and there is no value of a girl's consent. And even the actress is totally dumb that the hero is not in love with you, he is just want to make you an object of him.
Even the character Radhe (hero) threatens her that he will beat her father if she will reject him.
Mujhse Dosti Karoge
I will not disclose the full story, but only important part who make me think that may be its not what a true love is.
Raj likes Tina who is his childhood friend, and she talk with him through email but the thing is that on the behalf of Tina, pooja respond to Raj. Its clearly showing that how they play with the emotion of a boy. And even after they met they didn't disclose the truth.
Forgive me if you didn't able to understand the movie because this movie is literally more confusing than movies of Hollywood director Christopher Nolan.
Do you know any such movie which tells about toxic love? or about a girl/boy who is a stalker more than a lover. Please let me know so that I can add those movies to my new list.
Best movies of bollywood that defines love in true way